Admissions to Xavier School
Admissions Period:
Kindergarten – October 4, 2021
Transfer Students (Grades 1-5 and Grades 7-9) – November 8, 2021
Application for Admissions to Kindergarten is now open, visit the Kindergarten page at the button below: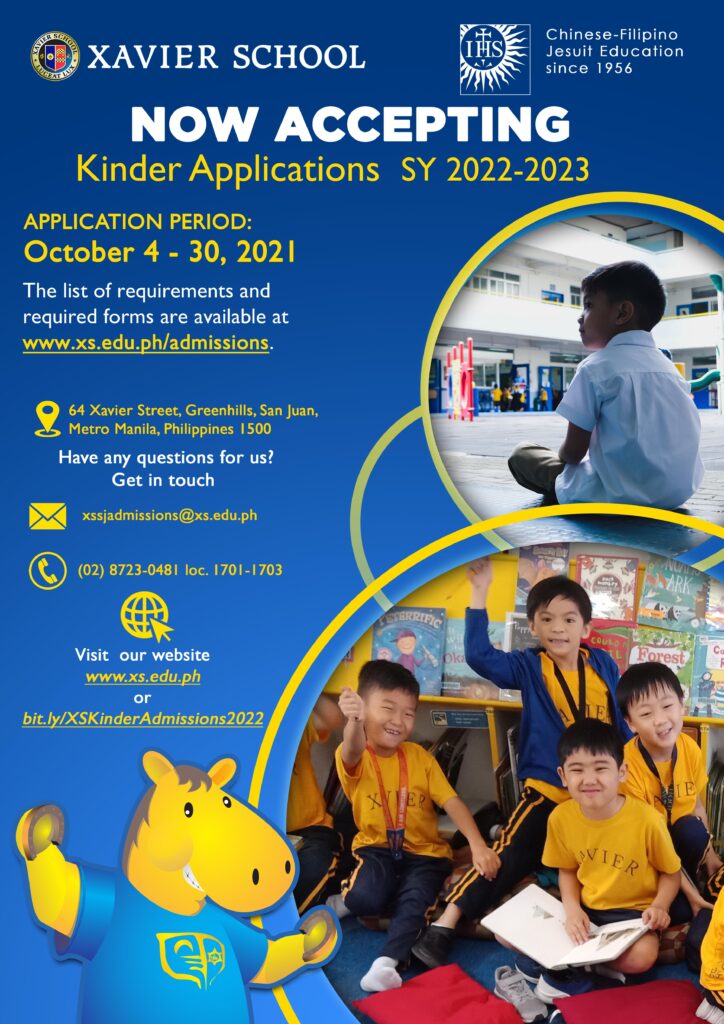 For more information regarding the online admissions procedure, you may contact the Registrar Office at xssjadmissions@xs.edu.ph, (02) 8 723-0481 local 1701-1703.
"Xavier School is the best partner for me!"
Watch this video to see how Xavier School values home-school partnership.
At Xavier School, we value life experiences, meaningful relationships and service to others, as much as we value education.
Nurture your child's academic, spiritual, and social life.  Come join us and see the XSEL difference!