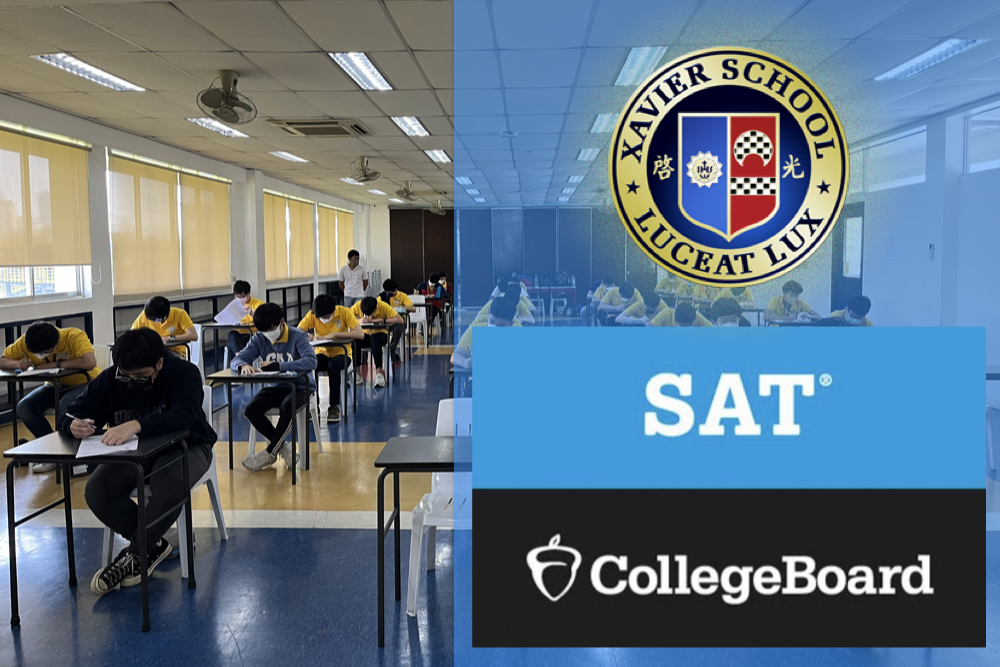 XAVIER SCHOOL IS NOW AN SAT CENTER!
Registration for the Spring 2023 Digital SAT is now open.
Information from the College Board: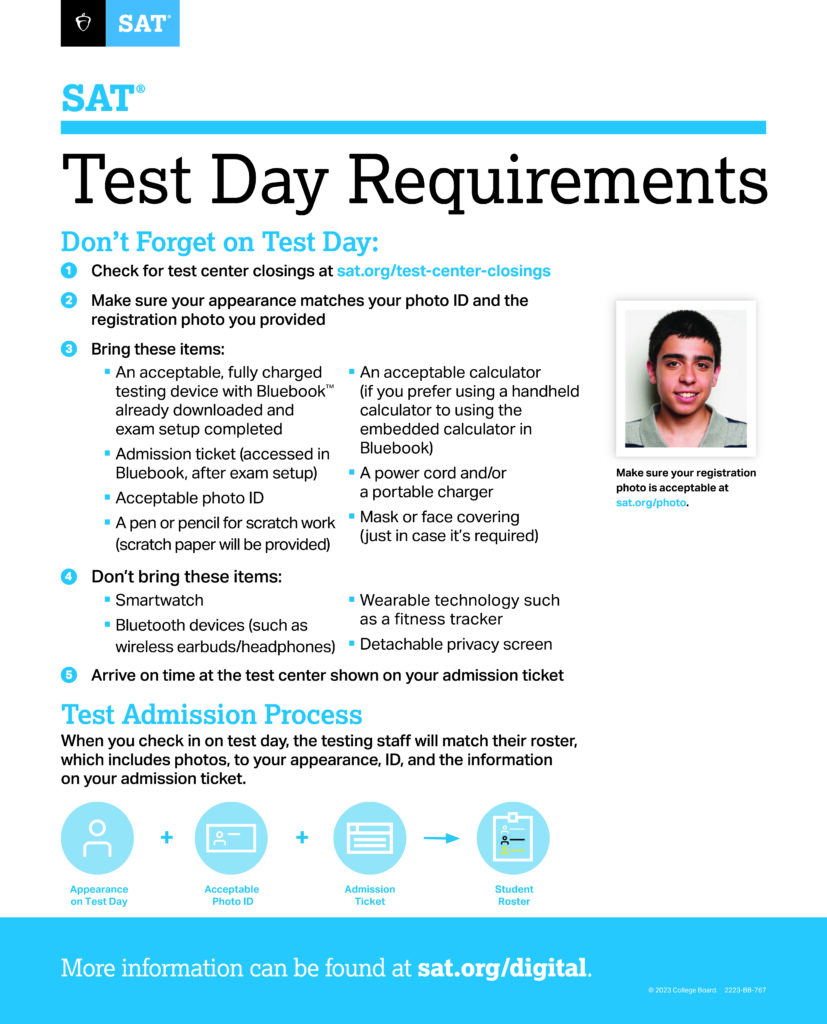 All test centers must adhere to local public health guidelines and follow College Board requirements:
All students and staff must wear a mask during the SAT administration.

Students and staff must agree to wear a mask while at the test location and during testing. Students will need to remove their mask for ID verification during check-in. Students who don't agree to this requirement will be dismissed.

Students must be seated at least 3 feet apart during testing.

Students must confirm a series of statements (more below) prior to entering the test center or testing room.

Students who violate the requirements put in place by their test center or College Board should be dismissed from the test center; if this happens, their scores will be canceled, and they won't receive a refund.
If students don't feel well on test day, they should stay home and contact the College Board Customer Service as soon as possible on the test day to select a new test date at no charge.
Both students and staff will be asked to confirm their agreement with four statements before they can be admitted to a test center. Testing staff will deny entry to any student who doesn't confirm all the statements below or refuses to answer them.
You do not have covid-19 or reason to believe you have covid-19. Symptoms of covid-19 include cough, fever, chills, muscle pain, shortness of breath or difficulty breathing, sore throat, or new loss of taste or smell.

You agree to wear a mask the entire time you're at this test site.

You agree to follow the health and safety guidelines in place in this test site as instructed by testing staff. NOTE: Testing staff will follow the most stringent guidelines in effect for this site.

By entering the testing room, you're accepting the risk of covid-19 exposure. While we have taken measures to help create a safe environment, unfortunately it isn't possible to remove all risk.