Several Xavier School teachers and staff could not have celebrated the Day of Valor holiday more meaningfully than what they had chosen to do on April 10, 2023.  With the high school FACAMPA and the Mena Foundation taking the lead, they made their way to the Katutubo Village at Porac in Pampanga and brought joy to about 220 Aeta families and more than 60 Aeta kids.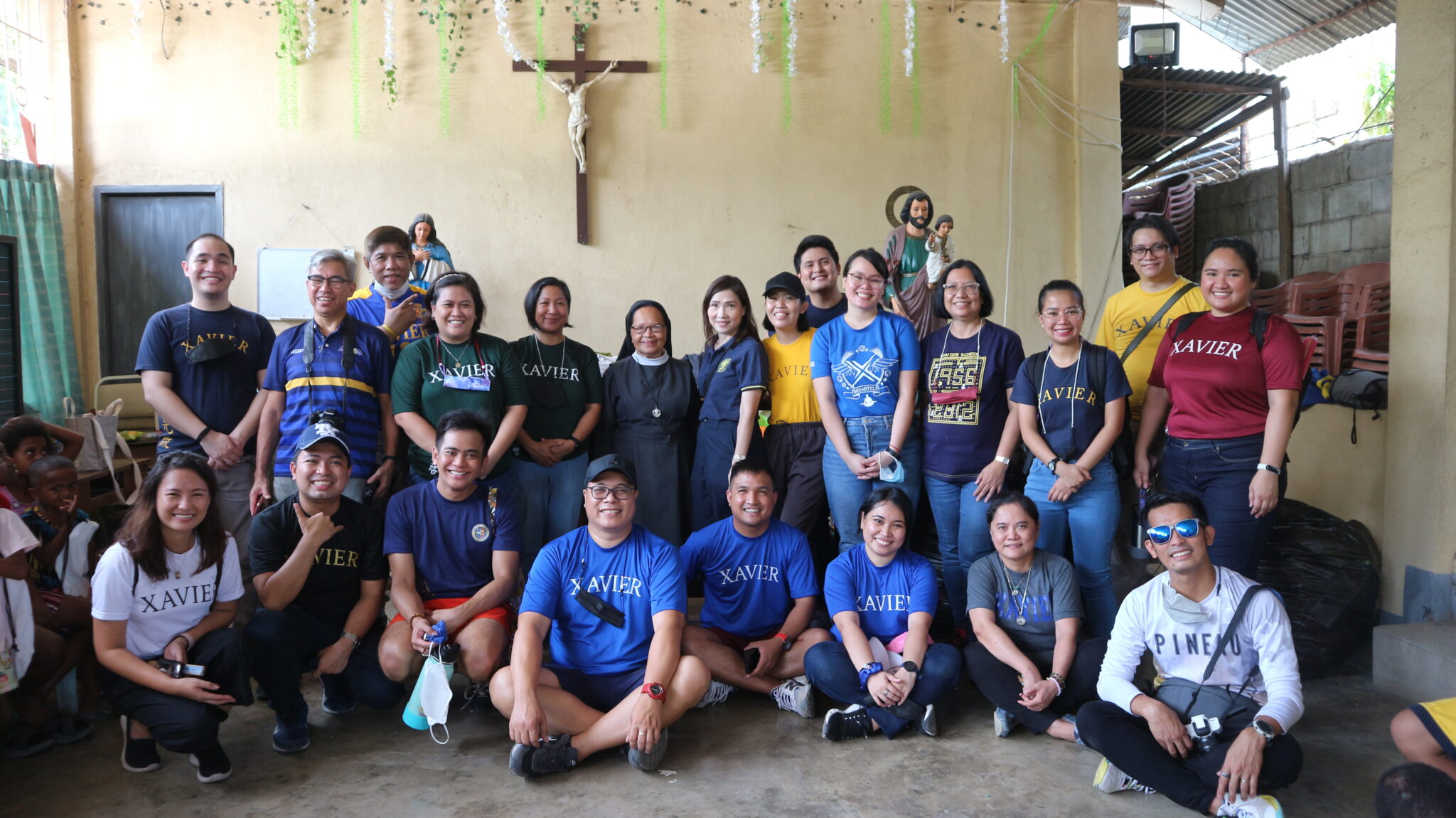 The preparations for this outreach activity started near the end of March 2023.  An invitation was sent out to the High School Faculty and Staff and around 24 of them responded to the call.  Goods were eventually bought, sorted out, and bagged.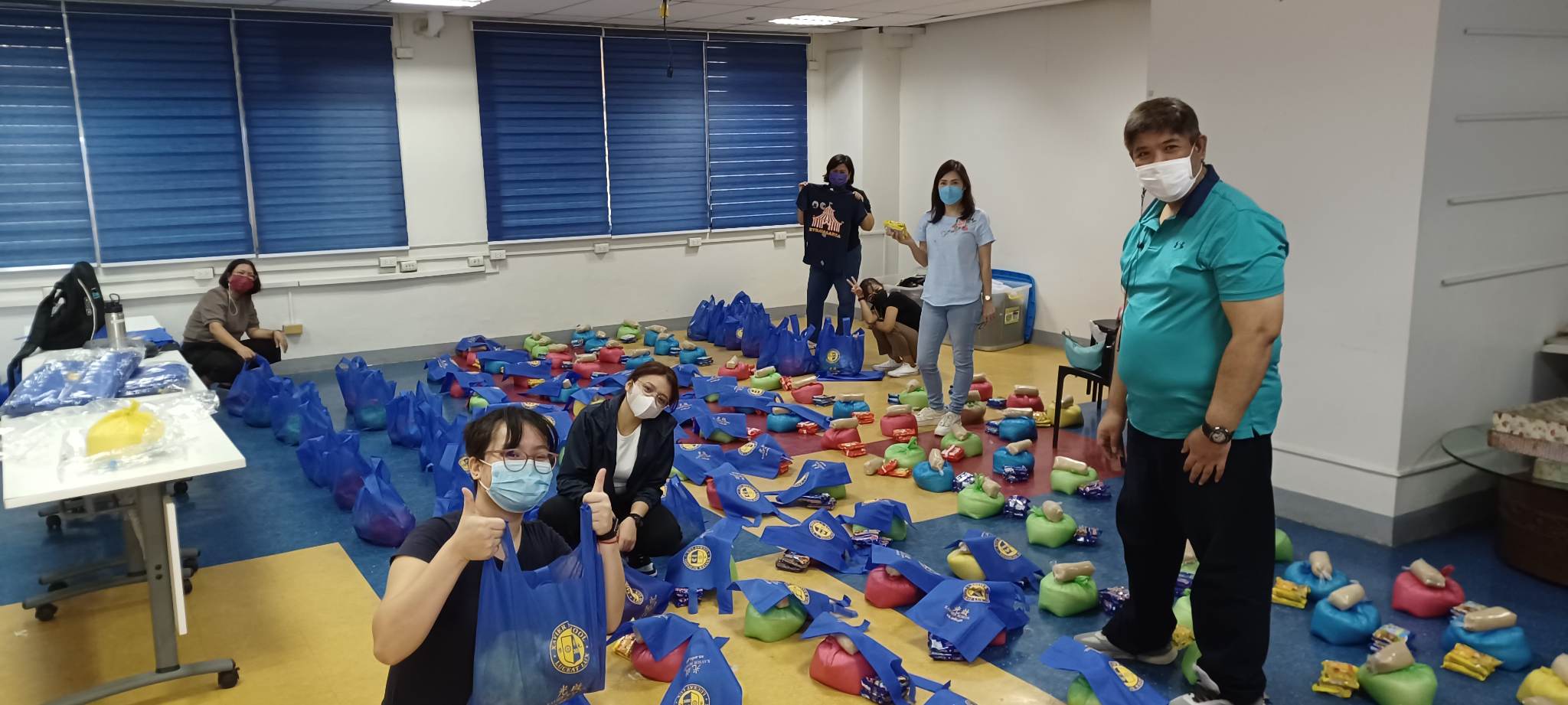 On the day itself, the group, led by Mrs. Thess Ladrido, High School principal, and Ms. Perps Cuevas, HS FACAMPA president left Xavier at 6:30 am and around three hours later found themselves at the entrance of the village.  While a majority of the group moved on to the catholic chapel where the program for the kids was to be held, a few were left behind to distribute the bagged goods to the 220 households.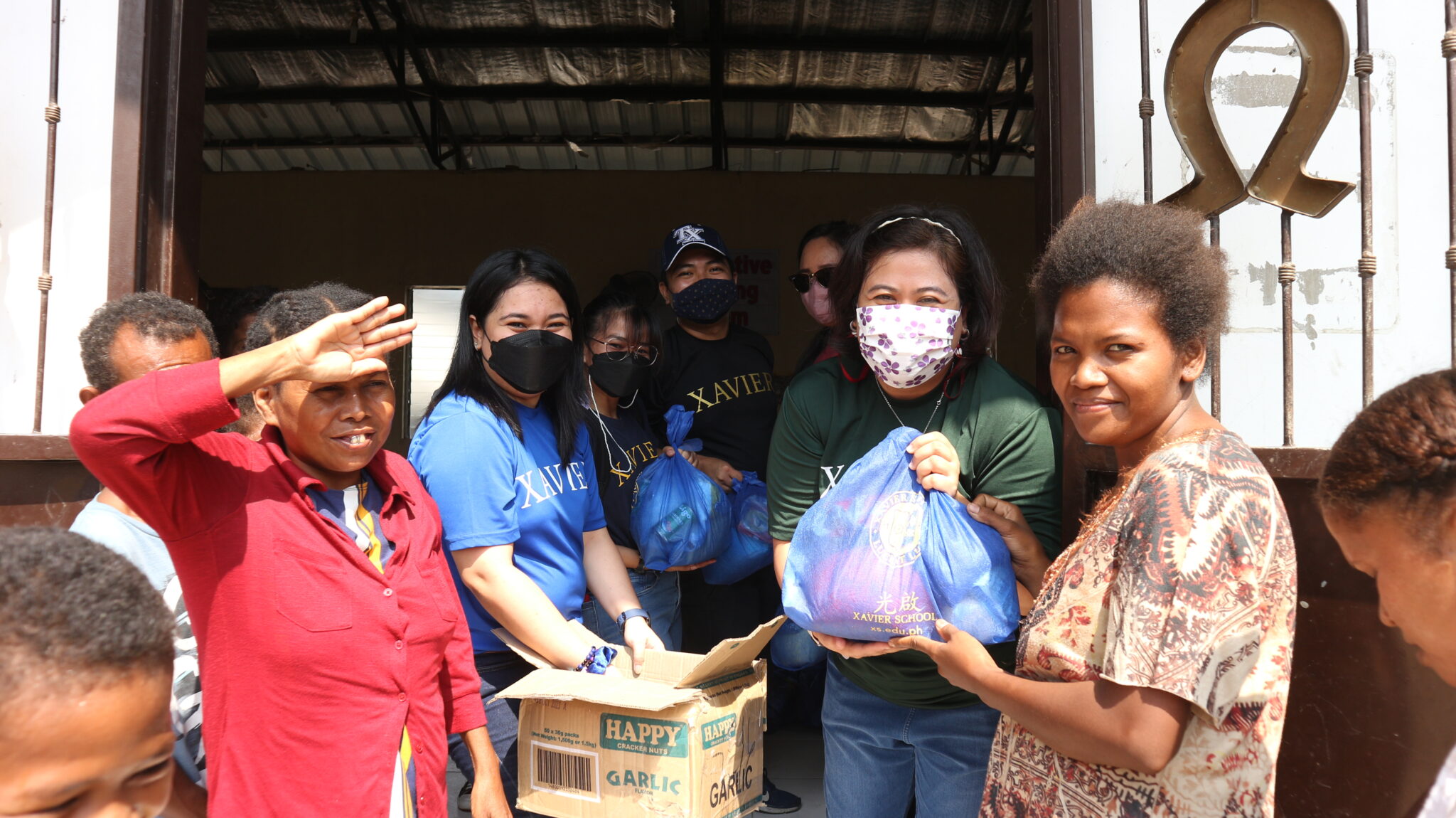 Fun Time with the Kids
For the 60 Aeta kids, a program, hosted by Mr. Alfonz Chopitea and Ms. Jane Peras, was held.  The kids were divided into six teams.  They competed in a game that involved a passing of the ball, a newspaper dance game, and to the delight of all those watching, a statue dance competition.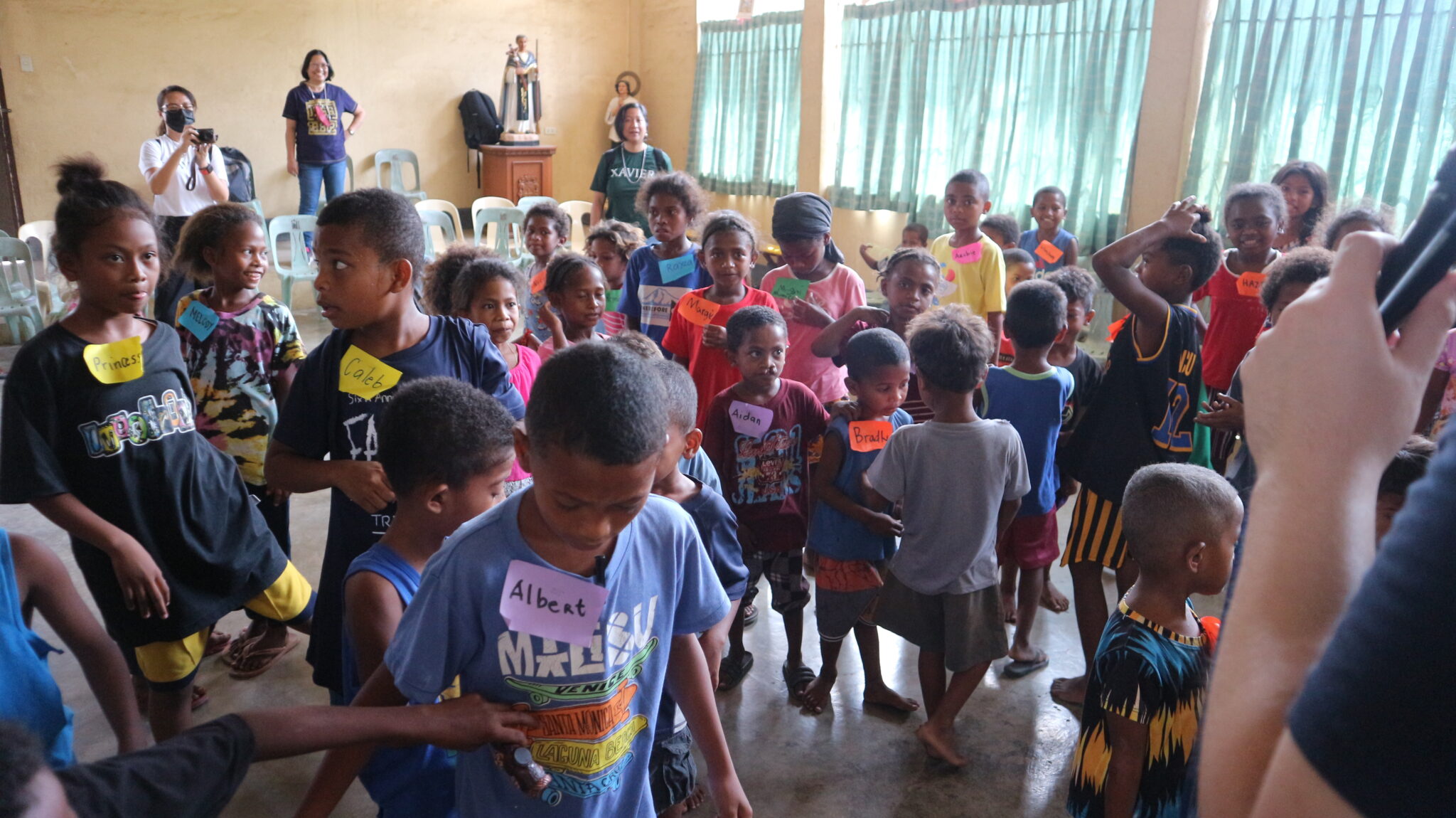 After these games, the our Aetas children were each given ice cream and a food pack for merienda.  Three Pabitin games were also held.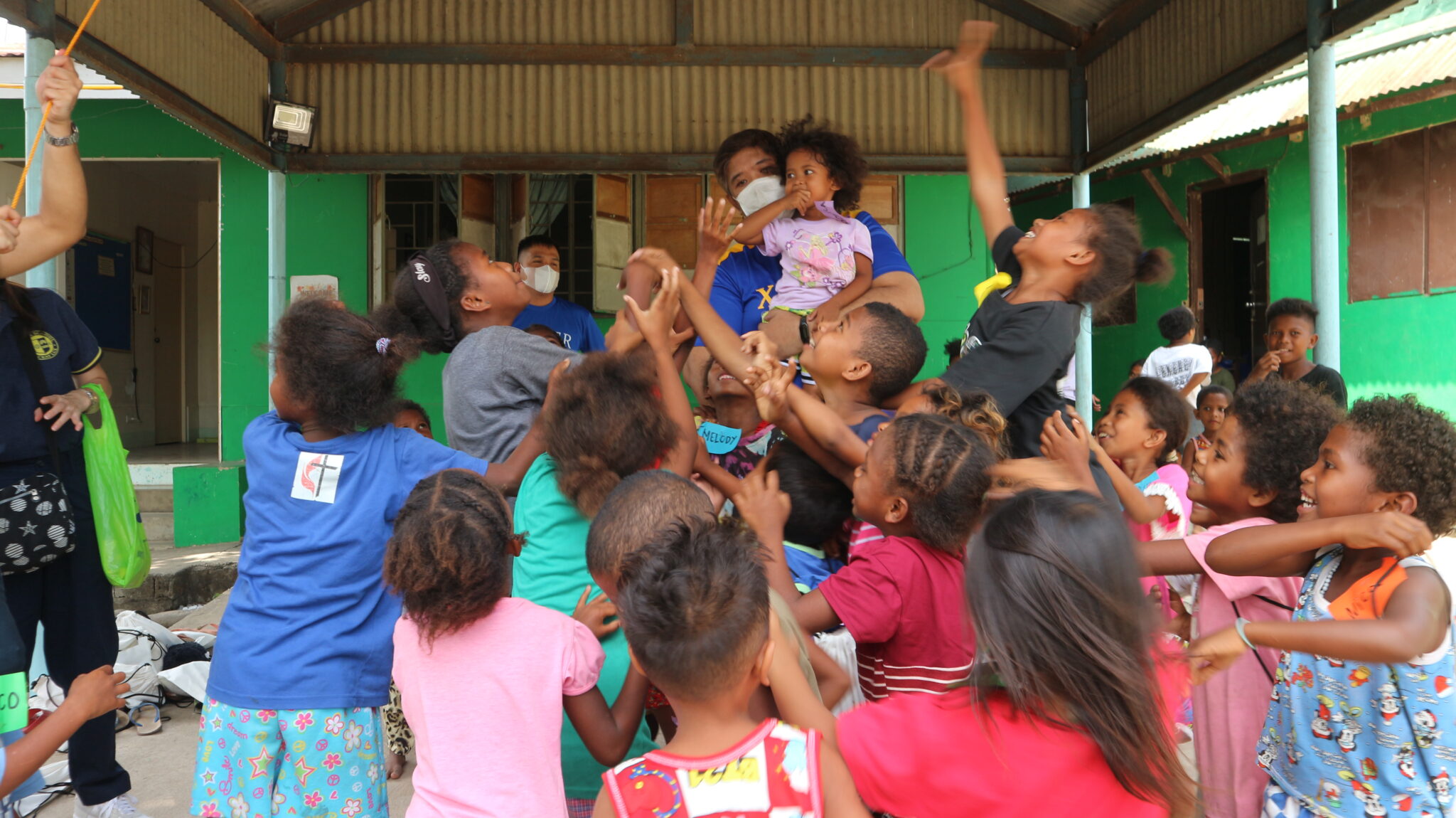 The youngsters then performed two well-choreographed dances, as well as the forever rib-tickling chicken dance.  The two hours of interaction passed by so quickly and then, it was time to leave.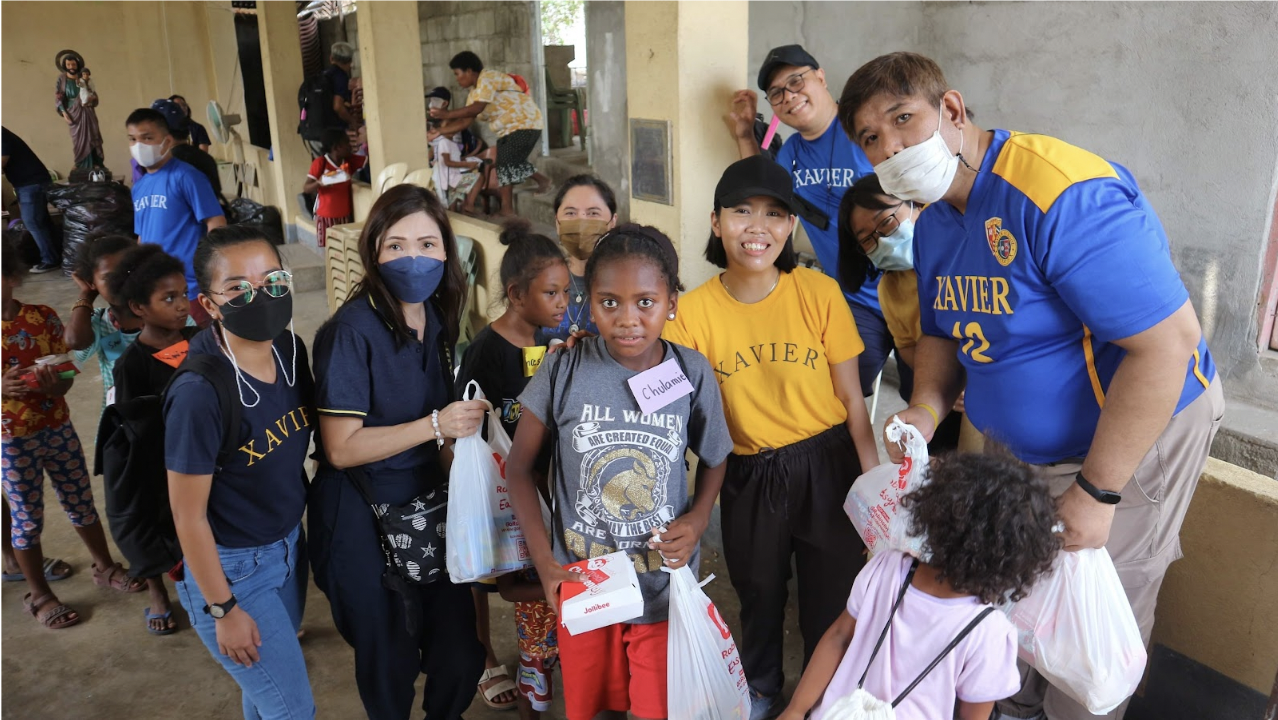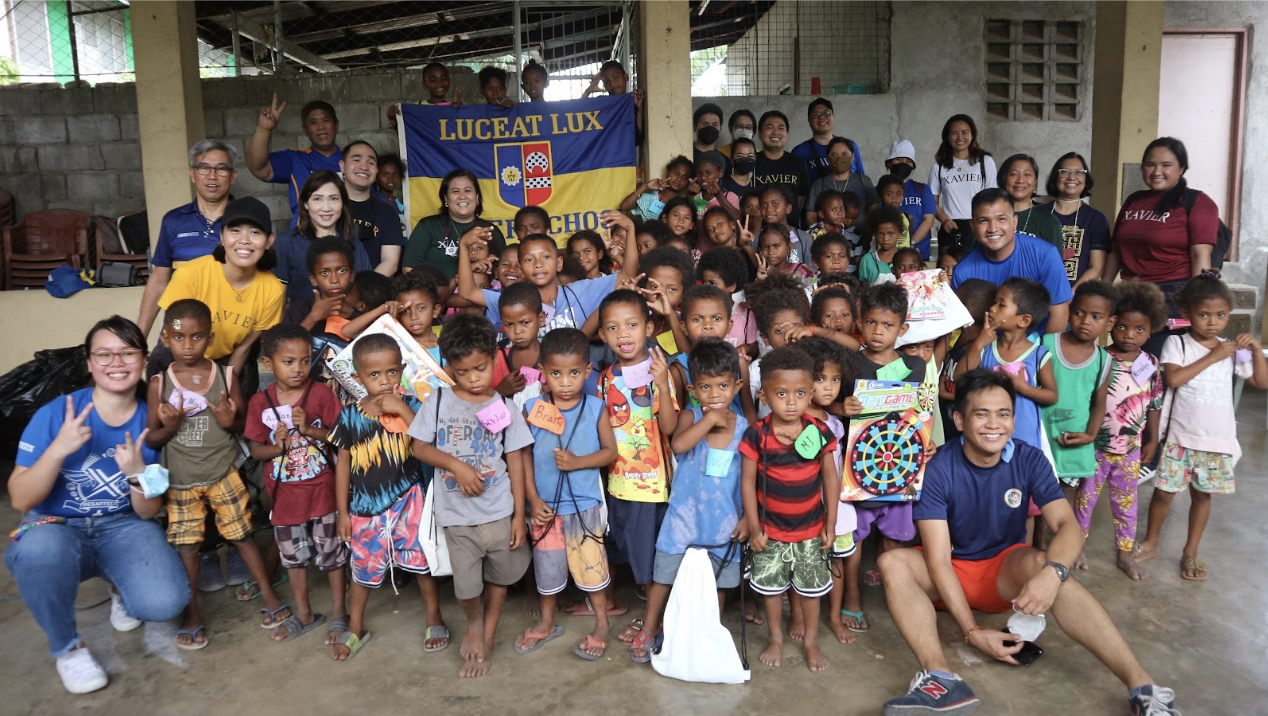 Posed and wacky group photos were taken as mementos. However, the teachers and staff will be going home with more than images for their social media sites.  They are bringing back with them, too, indelible memories of a Day of Valor lived truly to its name.