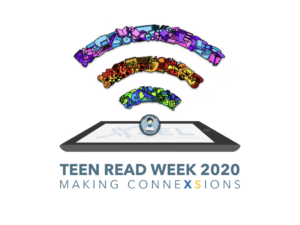 On Oct. 12–16, Xavier High School celebrated its first-ever online Xavier School Teen Read Week (XS TRW) with the theme "Making ConneXSions." Despite the physical limitations set by the pandemic, XS TRW 2020 allowed members of the XS community to keep connected through various online literary initiatives such as TRW Table Read with StageFX, LIT: The Pop Culture Challenge,  Book-Tok Videos, GV Spotify Playlist, HS LRC Readers of Xavier, HS LRC Max Out My Library Card, Blind Date with a Book, Dress Me Literary DP,  Faculty and Staff Poetry Unwind, and G7-G12 Batch Showcases. 
The HS Online Literacy Talk Series, a spin-off of the XS TRW events, aimed to take advantage of the online platform to allow students to interact with local and international writers. .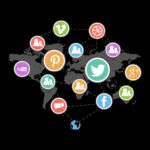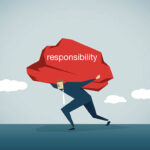 On Oct. 27, the G7 and G8 batches attended a literacy talk by Mr. Adrian Asis, former XS HS English teacher turned book author. The title of his talk was "The Courage to Create. The Courage to Share"  where he shared his journey to becoming a published author. He hopes to inspire students to take courage in going beyond their perceived limitations and to continue creating and sharing their works, especially when posting has become so much easier in this digital age. He, however, emphasized the caveat of being responsible producers of media. 
Watch his talk (click the image):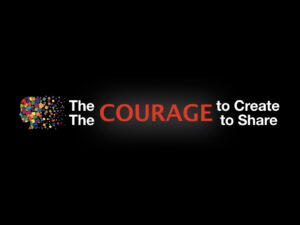 About the speaker: Adrian Asis is a blue-blooded Atenean, having studied there from prep all the way up to college, where he graduated with a Bachelor of Arts degree in English Literature. He even went to Ateneo law school for one semester and two weeks until he learned there was an opening substitute English teacher here Xavier School–he ended up staying for one quarter and ten school years. Throughout that time, he served many roles, including English teacher, Student Activities Coordinator, Gawad Uliran Committee Chairperson, School Fair Coordinator, and the first coordinator of the One to One Program. Today, he is an online English reading and language tutor, and just last October 18, he launched his first published literary work called "Maybe Tomorrow." It is an illustrated children's book for charity with all profits being donated to various COVID-19 mitigation efforts in the Philippines. 
Visit the  Maybe Tomorrow Facebook Page.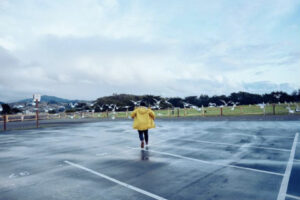 On Nov. 25, it was the G9 and G10 batches' turn to have their literacy talk, this time on the topic of poetry. The guest speaker was Mr. Kabel Miska Ligot, a published Filipino writer based in Madison, Wisconsin, USA. He tackled  "Why Poetry?" delivered in the style of the iconic mixtape of the '80s. The message of his talk considered the  context and culture of his audience being students in a Chinese-Filipino School, citizens of the Philippines, and essentially, human beings who communicate using language. The mixtape of poems used in his presentation may be viewed here.  
Watch his talk (click the image):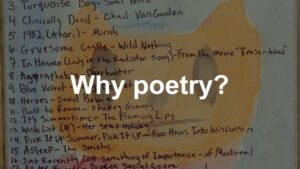 About the speaker: Kabel Mishka Ligot is a Filipino writer. He's currently a graduate student in Library and Information Science at the University of Wisconsin-Madison, where he obtained an MFA in Poetry in 2019. Mishka's poetry has appeared or is forthcoming in RHINO, Waxwing, Cordite Poetry Review, LIKHAAN, and other journals. He has received fellowships from the Tin House Summer Workshop, Indiana University Writers' Conference, and the Dalton School's Working Poets Project. Born in San Juan and raised in Pasig, he currently lives in the American Midwest. 
Find him online:
 ligot@wisc.edu
@taglishes
kabelmishka.com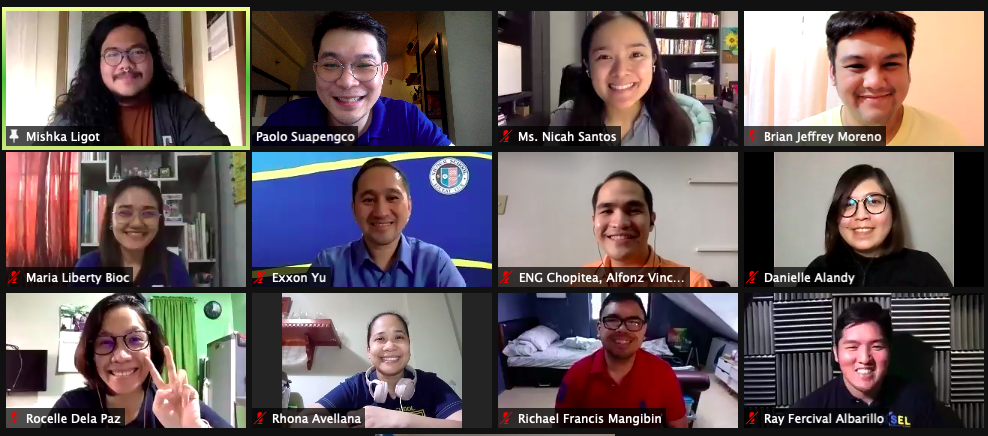 the