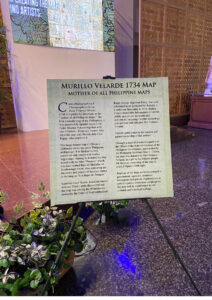 On November 18, 2022, at 2:00 p.m., the Murillo-Velarde 1734 Map Replica Turnover Ceremony was held at the Angelo King Multi-Purpose Center, attended by Asian Institute of Journalism and Communication (AIJC) representatives and Xavier School administrators. This is the first formal onsite event for the two institutions after the second lockdown. 
The turnover event was made possible through the generosity of Mr. Mel V. Velarde, a true Patriot, Chairman of Now Corporation, CEO of NOW Telecom Company Inc., and Chairman of the Asian Institute of Journalism and Communication and Velarde Inc. (Read his turn-over speech here.)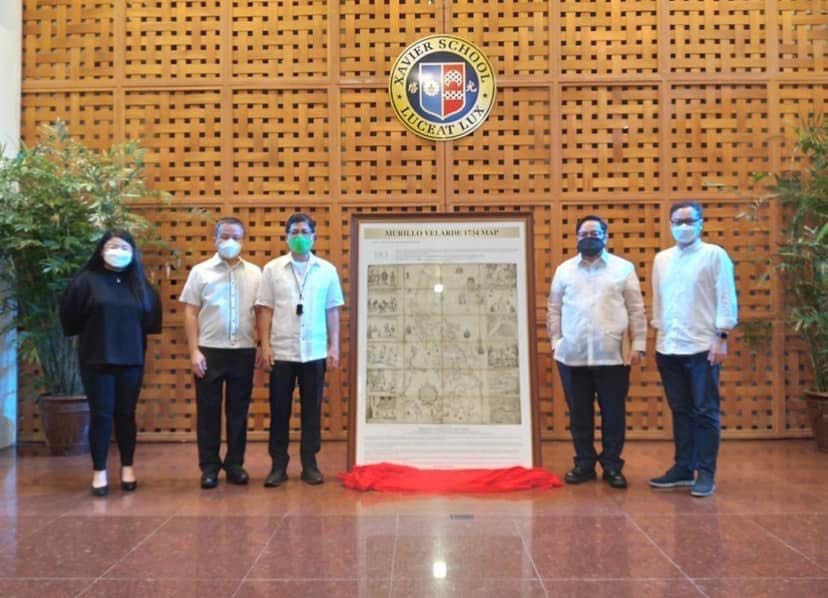 According to the AIJP website, the map is  what historians regard as the "mother of all Philippine maps."
The map was one of the 80 heirlooms owned by the Duke of Northumberland, Ralph George Algernon Percy, that were auctioned by Sotheby's London on November 4, 2014. Supreme Court Senior Associate Justice Antonio Carpio got wind of the auction of the map and shared this information to various public and private museums and individuals, including Velarde, who is also an educator and a technology entrepreneur. Velarde participated in the bid and won.

The 1734 Murillo Velarde map was one of the 270 ancient maps cited at the Permanent Court of Arbitration (PCA) hearings in The Hague in the Netherlands when the Philippines contested China's claims over the West Philippine Sea. In 2016, the PCA tribunal declared that China's claims were invalid.

Velarde believes that the ownership of the map is every Filipino's birth right. He donated the map to the Philippine government. He now raises public awareness on the map and its significance to our cultural and historical heritage by donating replicas of the map to government agencies, academic institutions, and private organizations.

More information about the map may be seen on the Murillo Velarde Map website.
Fr. Aristotle C. Dy, SJ, School President, delivered his message of gratitude to Mr. Mel Velarde and his team, emphasizing the relevance of the map to Xavier School's context as a Chinese-Filipino educational institution.  (Read the full message here.)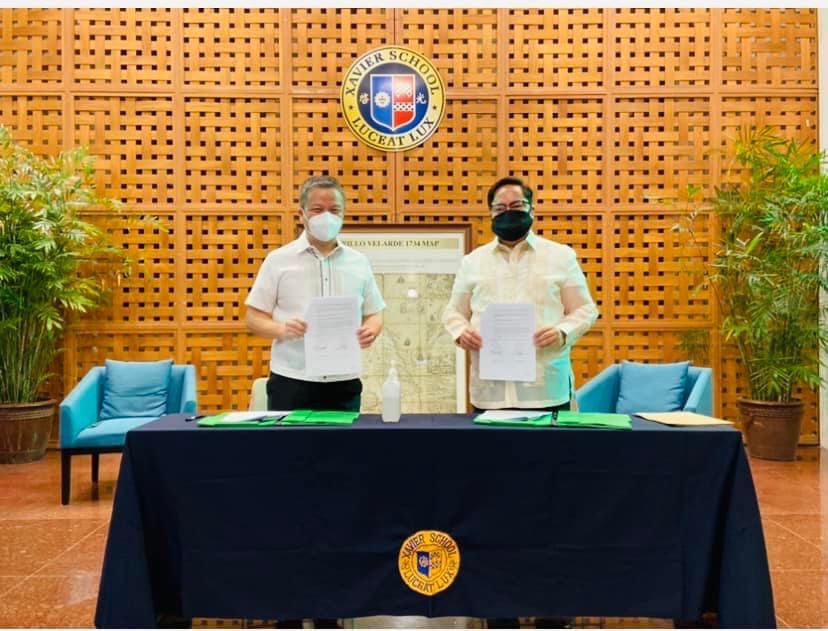 The map replica is currently displayed in the High School Learning Resource Center of the Xavier School San Juan campus.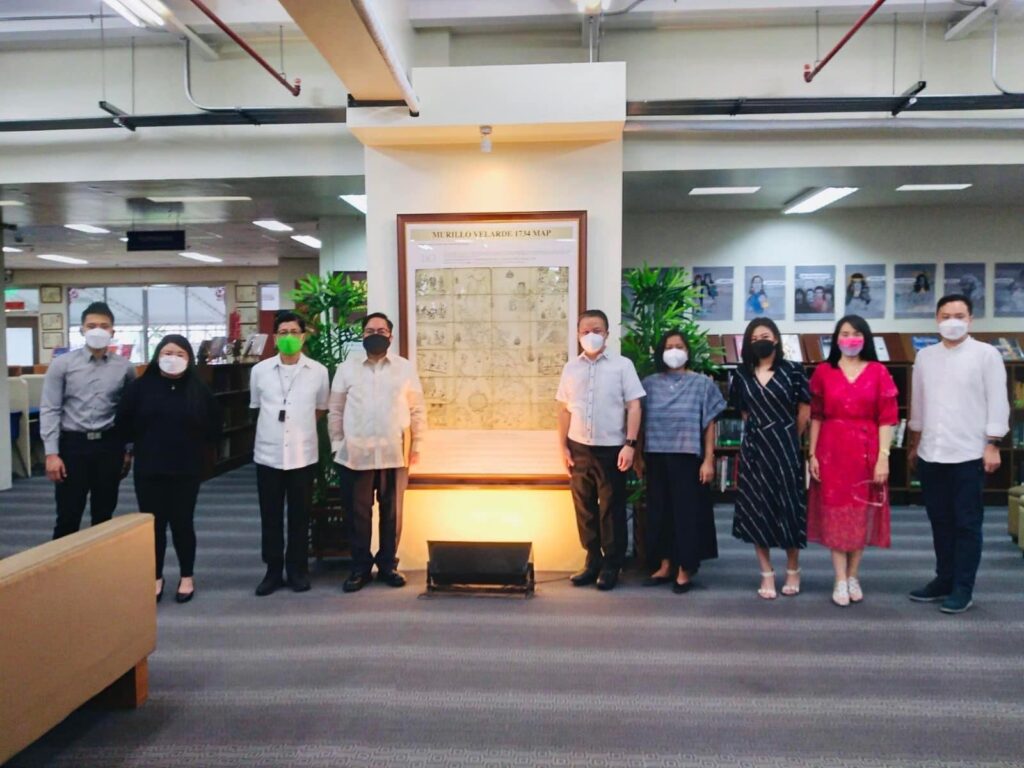 The video of the event and an explainer of the Murillo-Velarde 1734 map may be viewed below.