May 11, 2020
To: The Xavier Community
From: The School President
Re: Recipients of the Pineau-Clifford Educator's Award for Outstanding Faculty
___________________________________________________________________________
A blessed Easter season!
I am pleased and proud to announce to you the recipients of Xavier School's PINEAU-CLIFFORD EDUCATOR'S AWARD FOR OUTSTANDING FACULTY for S.Y. 2019-2020: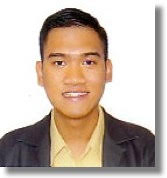 SPECIAL CITATION
MR. CHRISTOPER JAN B. LANDICHO
(Xavier School Nuvali Teacher)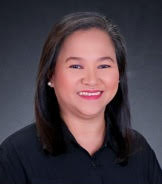 JUNIOR FACULTY
MRS. MARITESS S. BAUTISTA
(Grade School CLE Teacher)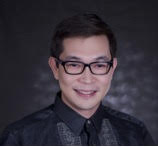 JUNIOR FACULTY
MR. PAOLO C. SUAPENGCO
(Junior High School English Department Chair)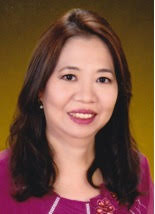 SENIOR FACULTY
MRS. MALINDA C. TAN
(Grade School Chinese Teacher)
Our awardees are quite different from one another; each in his and her own way defines for us what it means to be a Xavier Educator.  They represent all that is exemplary in our faculty.  
Please join me in congratulating them and expressing to them just how proud we are to have them as our colleagues here in Xavier School.
I would also like to take this opportunity to thank the Alumni Association of Xavier School that has been sponsoring this award for many years now, as well as the Pineau-Clifford Institutional Screening and Selection Committee, who undertook the important task of selecting this year's awardees:
Mr. Allen Christopher Silvano, Chairperson (AAXS Trustee for School Affairs)
Mr. Michael delos Reyes, Co-chairperson (HR Director)
Members:
Fr. Arturo Victor Borja, S.J. School Chaplain
Mrs. Marissa M. Abadam, Pineau-Clifford Senior Awardee 2017-2018
Mrs. Ma. Theresa Ladrido, Pineau-Clifford Junior Awardee 2001-2002
Mr. Frederick Perez, Pineau-Clifford Junior Awardee 2003-2004
I also acknowledge Mr. Manuel Alfred S. de Leon of the ITS Department, for providing the committee the needed technical assistance regarding the online processes.
Finally, I congratulate the other nominees who made it to the short list in both categories Mr. Glenn B. Gomez, Mr. Joel T. Sy, Mrs. Andrea Chaveli V. dela Cerna, and Mr. Jay Y. Perez.  Thank you for submitting yourself to the process.  Your work and your example move us to dedicate ourselves to our common mission here in Xavier.
Once again, congratulations to CJ, Tess, Paolo and Malinda for their achievement.  Thank you for inspiring us to be more effective, more dedicated Xavier Educators.
LUCEAT LUX!
(sgd.)
Fr. Aristotle C. Dy, SJ, PhD.
School President