The Xavier School Esports Club, in collaboration with the Digital Citizenship Committee, successfully held the "Prioritizing Health and Well-being in the Online Setup: A talk on Responsible and Healthy Gaming" Webinar last December 10, 2021. In this webinar, the XS Esports Club members, along with the Grade 9 and Grade 10 batches, gathered virtually to catch an insightful talk by the enthusiastic Mr. JC Rezabek who also goes by "Naisou" in the gaming industry. The speaker was a former teacher and is currently an Esports caster and online streamer. By sharing his experience and personal anecdotes with the online community, students were able to possess a deeper understanding of maintaining a healthy balance between academics and online de-stressing, as well as using one's online presence wisely.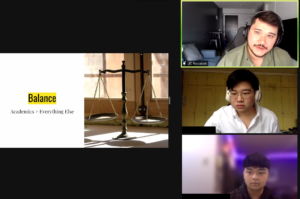 Mr. Rezabek mentioned two important key points while he was sharing his experiences when it comes to gaming. First, we need to find the balance between schoolwork and playing games. As always, academics will be above everything else. Although it is important to de-stress and do things that are healthy for us, we should not leave our academics astray. Therefore, the things our parents do for us such as taking away our games or gadgets when we get low grades will eventually be beneficial for us in the long run. 
Moreover, Mr. Rezabek made it a point to mention that although we are in an online environment, we should never forget the values we manifest in our real life interactions with others because the behavior and habits that we show will inevitably reflect our character in person. As he said, "Your online behavior follows you." If we make our distasteful or tactless online presence a normal behavior, then this can have long-term consequences to our relationships with others and our personal lives. By upholding integrity in various online spaces, we can avoid any possible issues we may have in the future, whether it be as mundane as making a bad impression to the people we meet, or as grave as failing to apply for a college or dream job.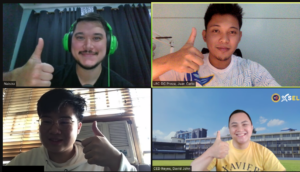 With all that being said, the points Mr. Rezabek made are indeed ones we can all learn a thing or two from. Access to the online world is truly a powerful privilege to have, but that also comes with a price; the responsibility we hold for ourselves to use it wisely. Mr. Rezabek's insights are profoundly helpful, and we thank him for sharing a part of himself with us Xaverians. The organizers of the event, along with Mr. Rezabek himself, hope that the students will be able to apply the key takeaways from the webinar as they continue learning in the online setup.