On this day, March 30, 2021, Xavier School celebrates the 36th Service Recognition and Awards Ceremony online, to be attended  by the entire Xavier School San Juan and Nuvali community. The theme of the program is RISE: A Celebration of  Excellence. On this occasion, the Fr. Ismael Zuloaga, S.J. Outstanding Educational Leadership Award shall be conferred to two of Xavier School's top-level administrators. 
Fr. Ismael Zuloaga SJ Outstanding Educational Leader Award 2021
The Fr. Ismael Zuloaga, S.J. Outstanding Educational Leader Award was created in S.Y. 2008-2009. The award is named after the longest-serving School Director of Xavier School, an extraordinary Jesuit who provided visionary leadership to the school for over twenty years, spanning three decades, from 1965 to 1985. The award is given to the educational leader who has made an outstanding contribution to the Xavier School community and to the larger educational community. The criteria include Leadership and Personal Maturity, Professional Competence and Cura Personalis, Communications and Decision Making, and Ignatian Vision in Action.

For School Year 2020 – 2021, the awardees are: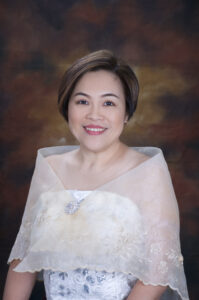 MRS. JANE C. CACACHO 王素音
Jane has been with the School for 30 years, and is currently the Grade School (GS) Principal.  She started as a GS English teacher, and has served in various leadership capacities as Grade 4 Team Leader, GS Student Activity Program Coordinator, Grade 3 Level Coordinator, Administrative Assistant to the School President, GS English Department Chairperson, and nine years as High School (HS) Principal.  
After basic education at St Jude Catholic School, Jane Cacacho earned her BS and MA in Education from the University of the Philippines, and later became an Apple Distinguished Educator. She was a member of the Philippine Accrediting Association of Schools, Colleges and Universities (PAASCU) High School Commission, and then Co-chair in the Grade School Commission.  At present, she is a member of the PAASCU GS Commission, the Global Citizenship Task Force of the Jesuit Schools Network, and the Inter-cultural Communication Task Force of Educate Magis.
It was during Jane's term as High School Principal that the school's Xavier China Experience was established. She helped design the curriculum so that students could spend one academic quarter in China, with teachers in all subject areas joining the trip and giving academic credit to all classes taken in China. Further, Jane's close collaboration with then President Fr Johnny Go, SJ, led to the establishment of the school's International Baccalaureate Diploma Program more than ten years ago. 
In her current role as Grade School Principal, she has responded to new trends and parents' expectations by reducing the class size from Kinder to Grade 4, and promoting the idea that education must not be heavy on content, but must inculcate the love of learning in the young students.  With her team, she designed the special curriculum called XSEL (Xavier School E-Learning) during the pandemic, designing literacy and numeracy blocks to emphasize essential skills rather than individual subject areas. 
As an educational leader, Jane personally trains new teachers in essential skills like classroom management, instruction and assessment, and the Ignatian Pedagogical Paradigm that is unique to Jesuit education. 
As an administrator, she has been described as humble, caring, empowering, collaborative, and service-oriented.  Her witnessing serves as an inspiration and role model for others, even outside the school community.  She works to create an atmosphere where people are motivated to do their best.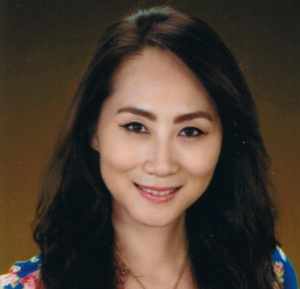 MRS. YOLLY Y. REYES 余莉莉
Yolly has been serving the School for 28 years now, and is the Chairperson of the Institutional Chinese Department.  She began as a Chinese teacher in the high school, and later became its Department Chairperson, until the institutionalization (GS and HS in one department) of the department in school year 2005-2006.
Mrs. Reyes has an MA in Overseas Chinese Education from Huaqiao University in Quanzhou, China.  She has received the following awards over the years: Cebu Anonymous 10 Most Outstanding Chinese Teachers, Outstanding Overseas Chinese Teacher Award (Overseas Chinese Affairs Office of the State Council), Zhong Xin Professional Chinese Teacher Award (Zhong Xin Foundation).  
Yolly has worked closely with three School Presidents. Under the guidance of Frs Johnny Go and Aristotle Dy, the Chinese curriculum went through radical reform at Xavier School. Not only was there a shift from the zhuyin to the pinyin phonetic system in teaching Chinese, and from traditional to simplified script, but there was also a grounding of the Chinese program in 21st century realities. This has meant an emphasis on conversational skills rather than rote memorization. Before the pandemic struck, the school had already institutionalized the use of the HSK as a benchmark for Chinese proficiency in Grade 6 and Grade 12, so that all graduates have a basic proficiency level that is ensured in the curriculum. For the International Baccalaureate Diploma Program in Senior High School, Yolly took charge of training teachers for the special Chinese curriculum of the IB system. 
She has also been instrumental in the introduction of the DiziGui (Students' Code of Conduct) as supplementary material for all grade levels. 
Yolly's networking skills in China have served the school immeasurably. It has been through her hard work that the school enjoys the confidence and partnership of several institutions in China. In the last fifteen years, the Xavier China Experience program for high school students has had successful study tours in Guangzhou, Xiamen, Yunnan, Beijing, and Shanghai. Prior to the pandemic, participation in the XCE was already a requirement for all high school students. 
Yolly's scope of work includes the Xavier School branch in Nuvali, Calamba, Laguna. She manages the teachers there, and exerts extra effort to invite resource persons from China to teach art and dance in the co-educational campus. A cultural resource center was also established there thanks to a partnership with a school from Langfang, Hebei. 
As an administrator, Yolly can be gentle yet firm in her decisions. She has a good eye for people in terms of who has potential that can be developed, is a good communicator, and is generous and caring especially to Chinese teachers from abroad in order to make them feel at home.  She is seen as a motherly figure by her colleagues and students, and is truly a pillar of Xavier School's Chinese program. 
Jane and Yolly are dedicated and committed school leaders who work in close partnership with the Jesuits to provide holistic Jesuit education to today's generation of Chinese Filipinos. They are truly worthy recipients of the Fr Ismael Zuloaga SJ Outstanding Educational Leader Award!