Marie Selene Estaris, a Grade School Social Studies Teacher at Xavier School – San Juan, has achieved a remarkable milestone in her career by being recognized as one of the two new Apple Distinguished Educators (ADEs) from the Philippines for the new ADE Class of 2023. Selene's outstanding commitment to educational excellence has earned her a place among the esteemed ADE community, which comprises innovative educators who leverage technology to enhance learning experiences for students.
In a prestigious international education event, Selene joined the Apple Distinguished Educators Institute held in Gold Coast, Australia from June 28 to July 1, 2023. The Institute served as a gathering ground for approximately 150 ADEs hailing from Asia and the Pacific Region. Among this distinguished cohort, Selene stood out as one of the two new ADEs representing the Philippines. Furthermore, she is among the select 76 new ADEs from the APAC region, highlighting her exceptional achievements and contributions to education.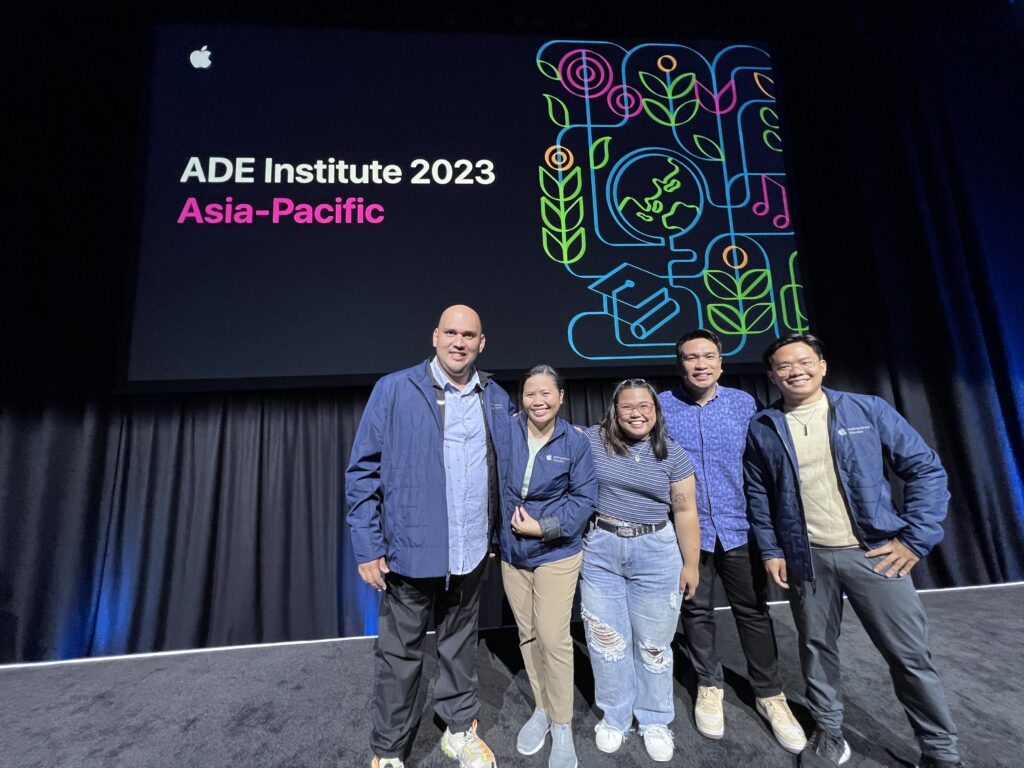 Selene's achievement as an Apple Distinguished Educator reflects her dedication to creating a stimulating and inclusive learning environment. By incorporating Apple technologies into her teaching strategies, she has demonstrated a commitment to preparing her students for the digital age and empowering them to become lifelong learners. Selene's recognition as an ADE is a testament to her unwavering dedication, passion, and innovative approach to education.
Selene, also a Pineau-Clifford Educator's Award for Outstanding Junior Faculty in SY 2021-2022, joins her fellow ADEs in Xavier School – Mrs. Jane Cacacho (Principal of the Grade School – Class of 2017), Mrs. Jessica Demegillo (Computer Education Department Head – Class of 2013), Mr. Francis Jim Tuscano (GS EdTech Coordinator and CLE Department Head – Class of 2015), and Mr. Jerome Jaime (CLE Teacher – Class of 2019). 
Xavier School continues to be a trailblazer in the innovative use of technology in teaching and learning in the Philippines. In 2021, Xavier School was awarded the Apple Distinguished School recognition for the third time for its innovative school-wide integration of technology in learning and teaching. Xavier School remains to be one of the two K-12  Apple Distinguished Schools in the Philippines. 
The Xavier School community congratulates Selene Marie Estaris on this remarkable achievement and looks forward to the positive contributions she will make as an Apple Distinguished Educator. Her dedication and innovative spirit serve as an inspiration to educators, affirming the importance of embracing technology to enhance teaching and learning experiences in the 21st century.