Xavier School Jins runaway with the overall championship title of the 2019 Private Schools Athletic Development Association(PRADA) Taekwondo Tournament held in Don Bosco Technical Institute last September 15.
The XS Team impressively harvested 19 gold medals, 10 silver, and 11 bronze. At 2nd place was Ateneo de Manila University that garnered 10 gold medals, 8 silver, and 14 bronze. By ranking order, the other participating teams were San Beda College Alabang, La Salle Greenhills, Don Bosco Technical Instutute, San Beda University, and Marist School.
The medalists in the Poomsae and Koryugi events are: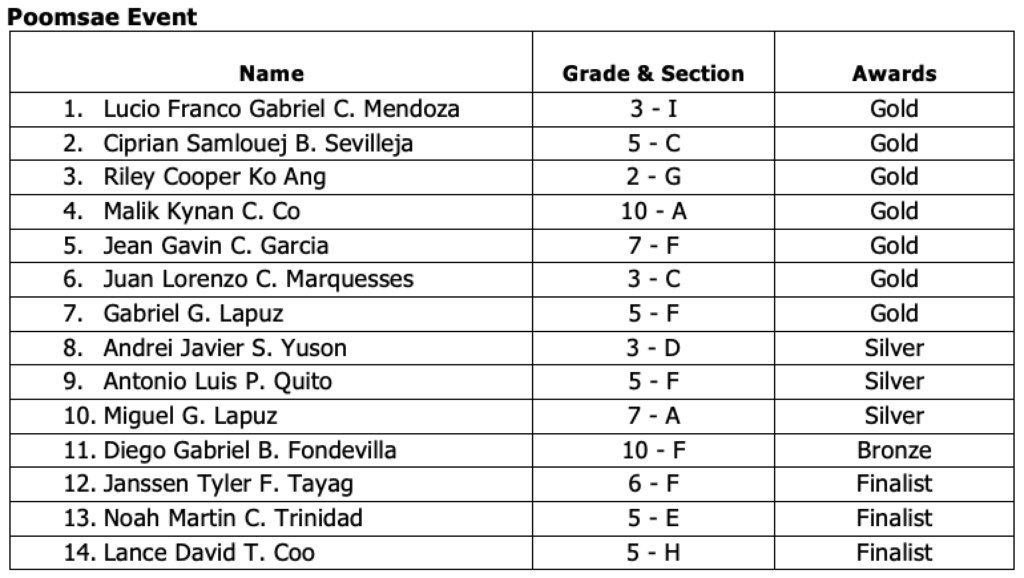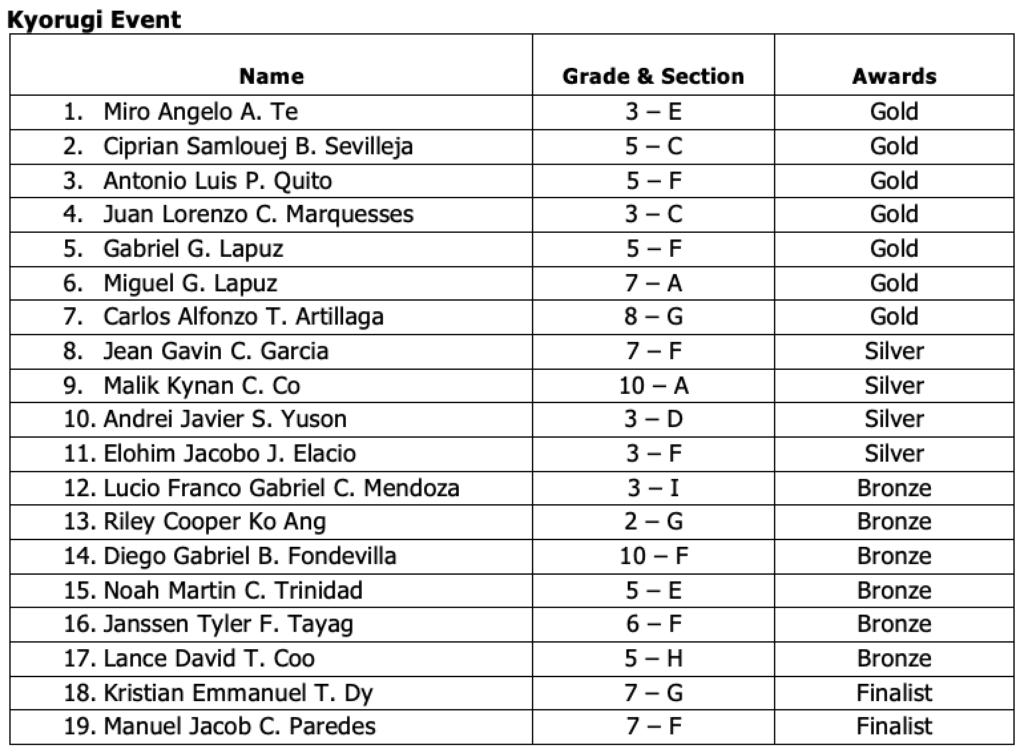 The team is coached by Gonzalo Borjal Jr, and Jason Lenard Locsin.
Congratulations to the Xavier School Varsity Taekwondo Team! Luceat Lux!