As Xavier School raced to organize online distance learning under the banner of XSEL (Xavier School E-Learning) to meet the challenges to education brought about by the Covid-19 pandemic, the school's Chinese Department sought creative ways to continue teaching Chinese in the online setting. On 7 August 2020, the department hosted a Zoom webinar to share 4 brief demonstration classes with other Chinese schools in an effort to share resources and provide a platform for mutual learning.
The webinar attracted more than 300 participants from 48 Chinese schools located in different parts of the country, including Ateneo de Cebu, Ateneo de Iloilo, Tiong Se Academy, Yorklin School, Immaculate Conception Academy, St. Peter the Apostle School, St Jude Catholic School, Philippine Cultural College, Philippine Institute of Quezon City, Chiang Kai-Shek College, Uno High School, St Stephen's High School, Jubilee Christian Academy, Hope Christian High School, Sacred Heart School-Hijas de Jesus, Holy Rosary School and Tong Ho Institute in Lucena, St. Joseph's School in Naga, Tabaco Pei Ching School, Tacloban Sacred Heart School, Holy Cross School in Dumaguete, Iloilo Commercial High School, Davao Stella Maris Academy, and Lanao Chung Hua School.
In his opening remarks, School President Fr Ari Dy, SJ, shared that in planning for the current school year, there was consideration given to reducing or even eliminating the time given to Chinese language learning, especially given the fact that Chinese teachers from China would not be able to come to the Philippines this year. He ultimately decided that Chinese schools have a duty to continue teaching the Chinese language even if the time devoted to it needs to be reduced. To begin with, students do not have any natural environment to practice their Mandarin skills, so learning has to continue in view of long-term goals.
Ms. Yolly Reyes, Chinese Department head for the San Juan and Nuvali campuses, shared that since returning to work on May 4th, the Chinese teachers have attended more than 100 training sessions to learn online teaching tools. This included the use of applications like Kahoot, Quizzlet, and Gimkit, to make online learning more dynamic and interesting. All Chinese teachers were asked to prepare and conduct demonstration classes. Along with the rest of the school, the department supported the consensus to use Seesaw and Schoology as the learning platforms, and Zoom for the video conferencing. Things are far from perfect, but the online demonstrations, she said, were being shared by four teachers with a view to being of service to other schools and to promote collaboration and lifelong learning for teachers.
Representing the grade school, Everly Nadulpit and Lingling Chua demonstrated very lively and interactive classes on the Zoom platform, and showcased apps like Quizziz to check for listening ability and Gimkit to learn new vocabulary words.
Wang Ziwei and Pinky Liu, demonstrating Grade 8 and International Baccalaureate classes, respectively, facilitated conversation drills using Zoom and the application of sentence structures through online recitation and small group discussion. Ms Liu also taught terms related to the Covid-19 pandemic, and asked students to use Padlet and Mentimeter to share their outputs.
The demonstrations were followed by some time for questions and discussion, ably moderated by Daisy Zhou and Yolly Reyes. The participants expressed deep appreciation for the session, and the webinar ended with a standing offer for Xavier to continue providing a platform for Chinese teachers to come together and learn from each other.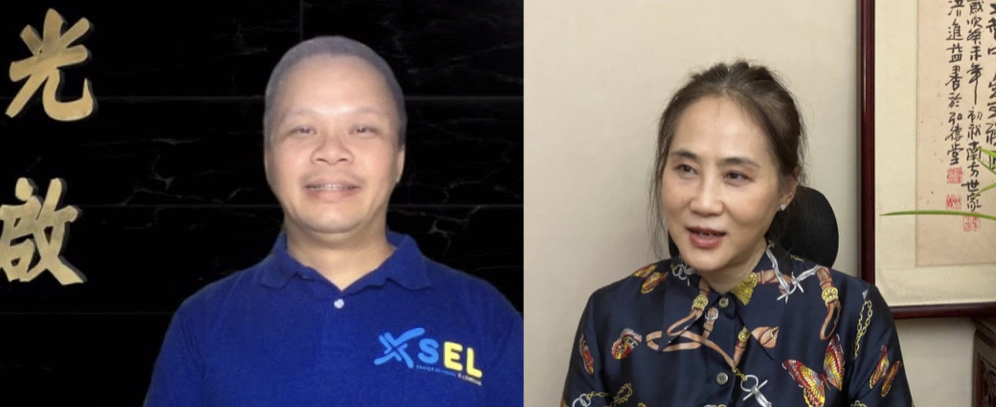 WEBINAR FACILITATORS AND PARTICIPANTS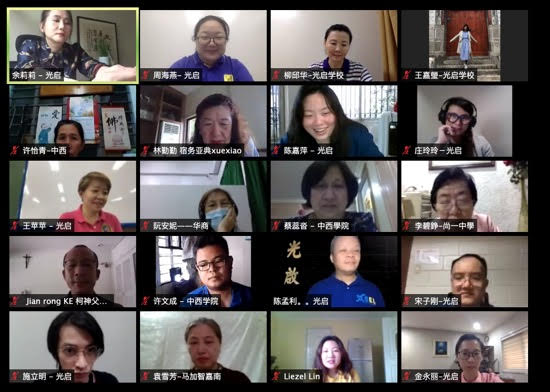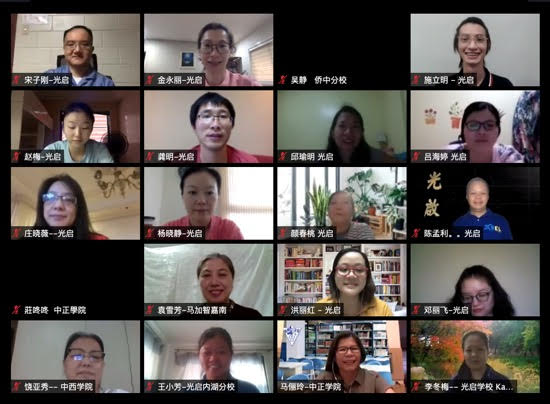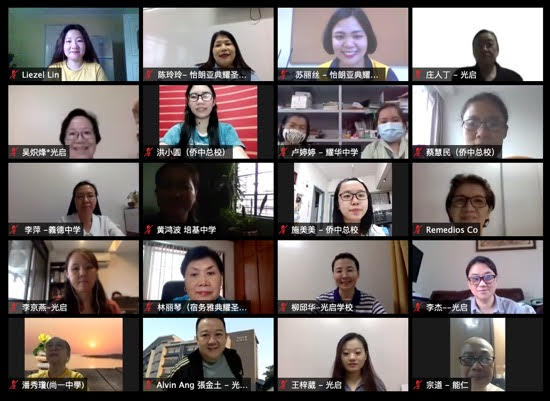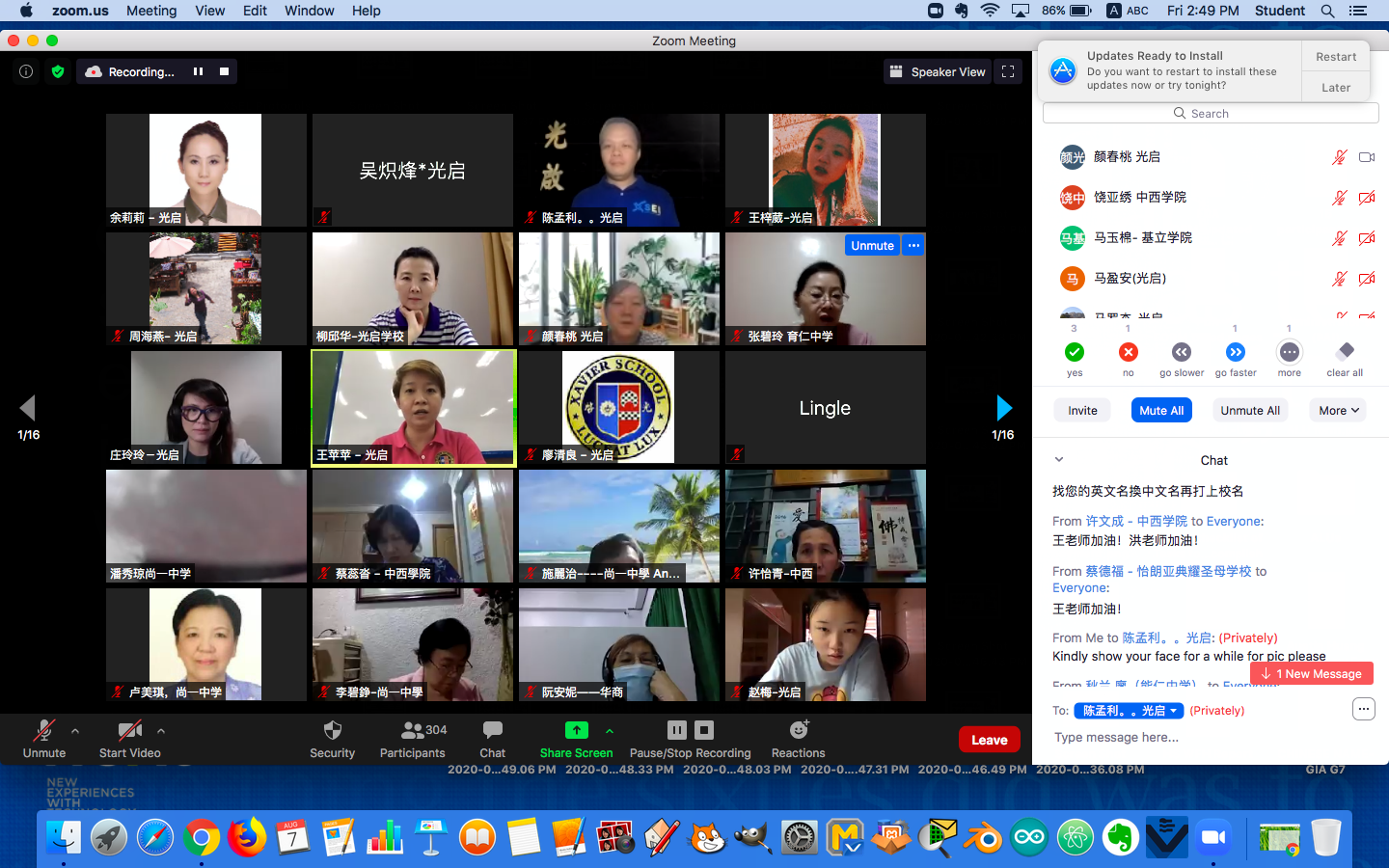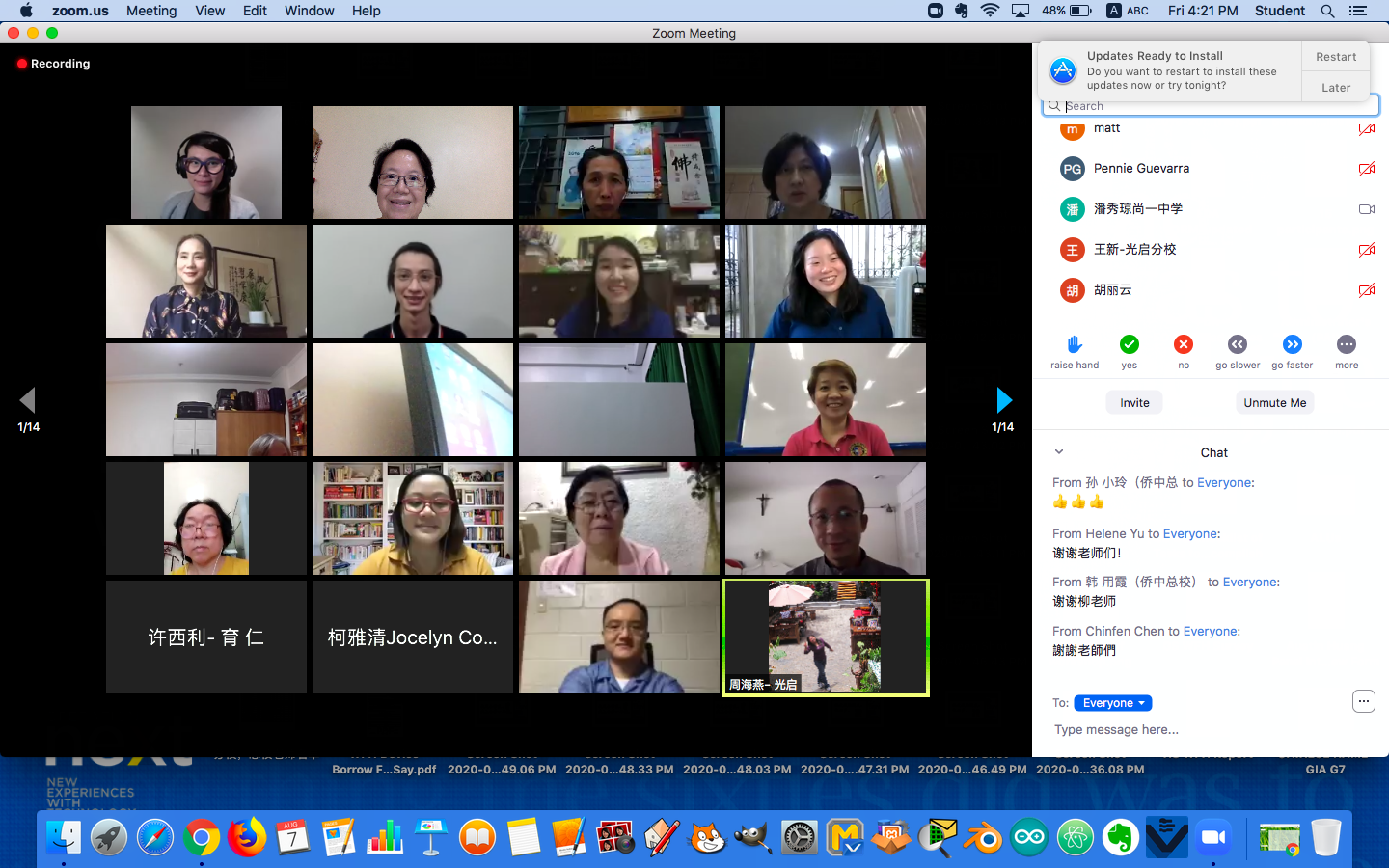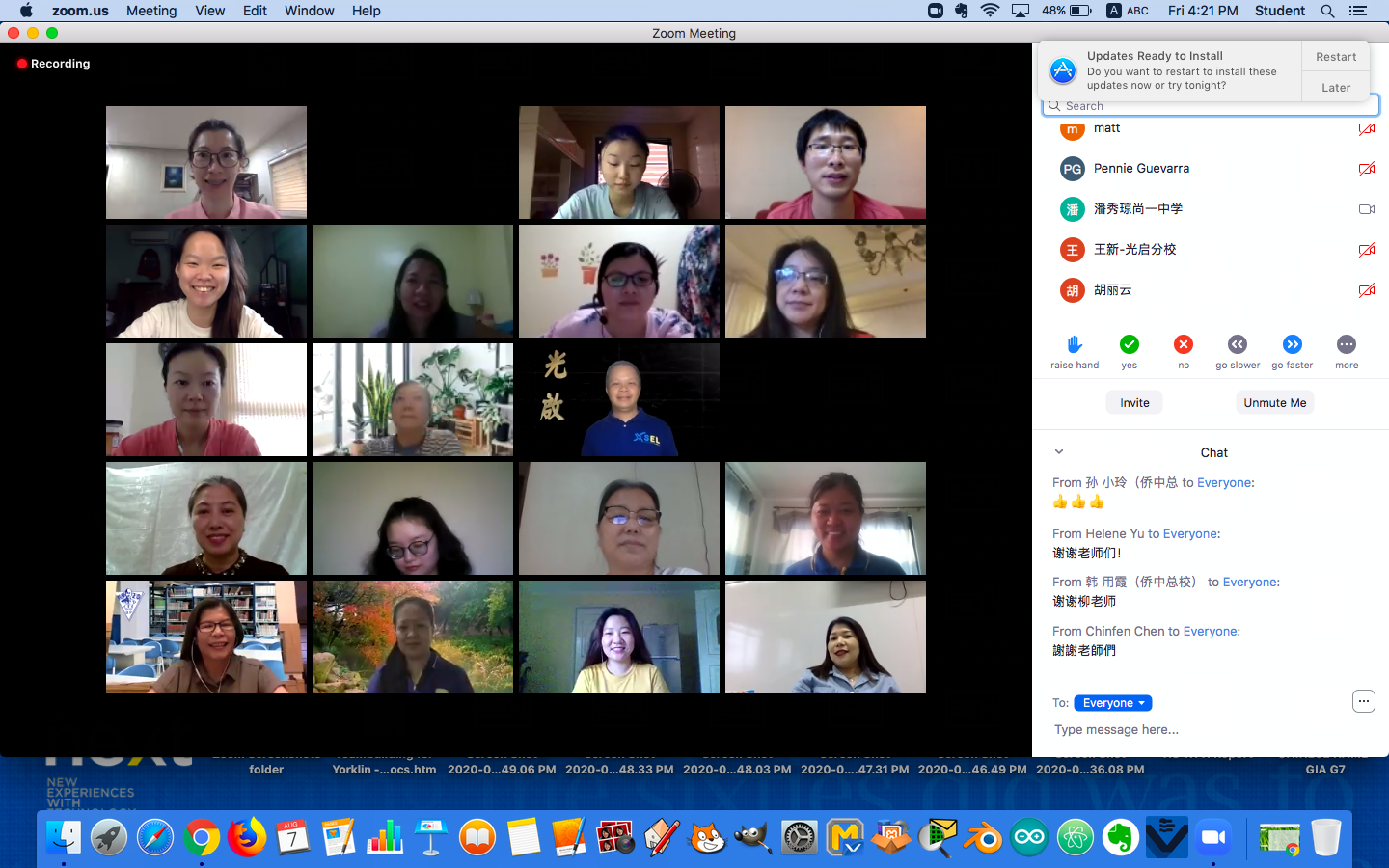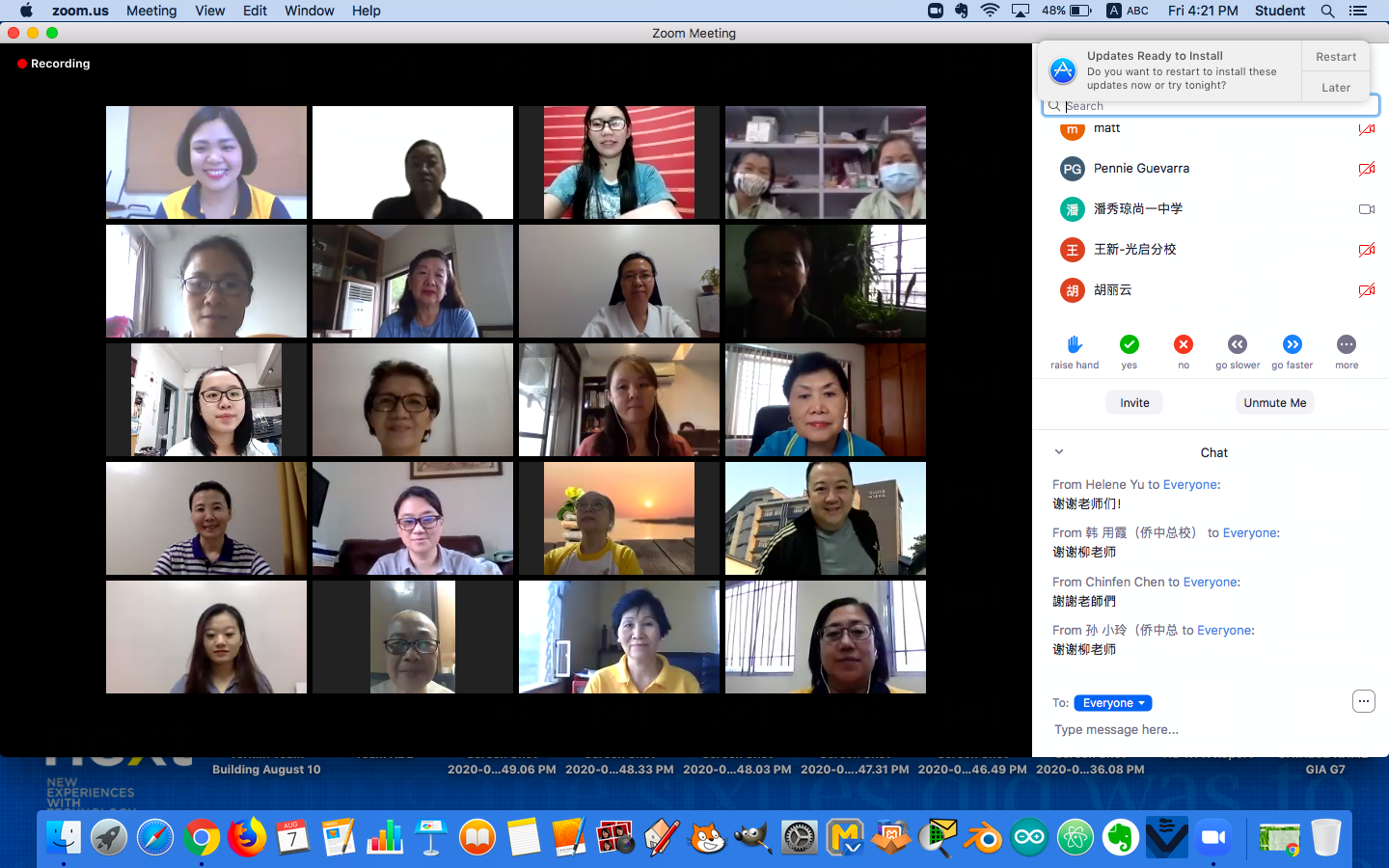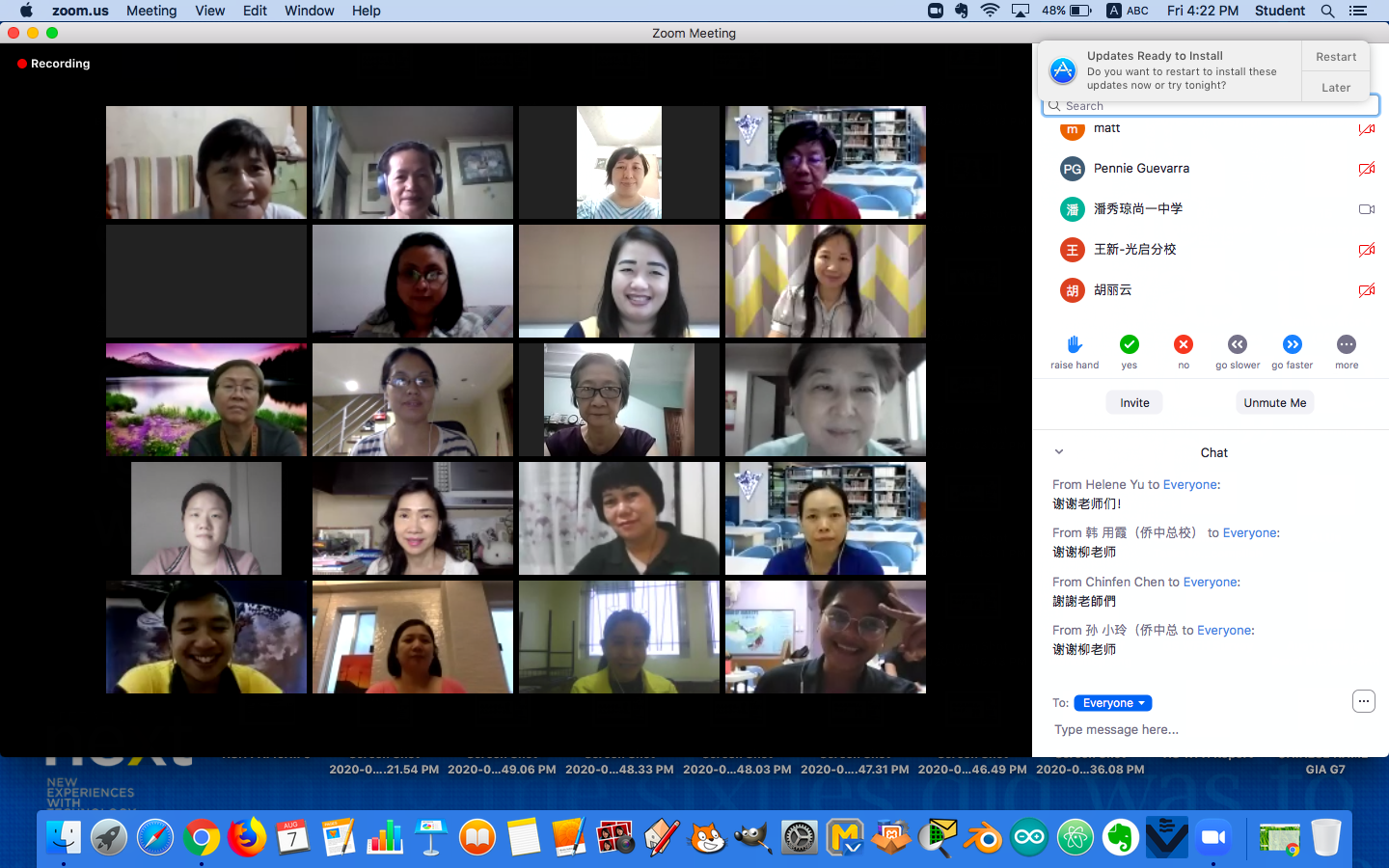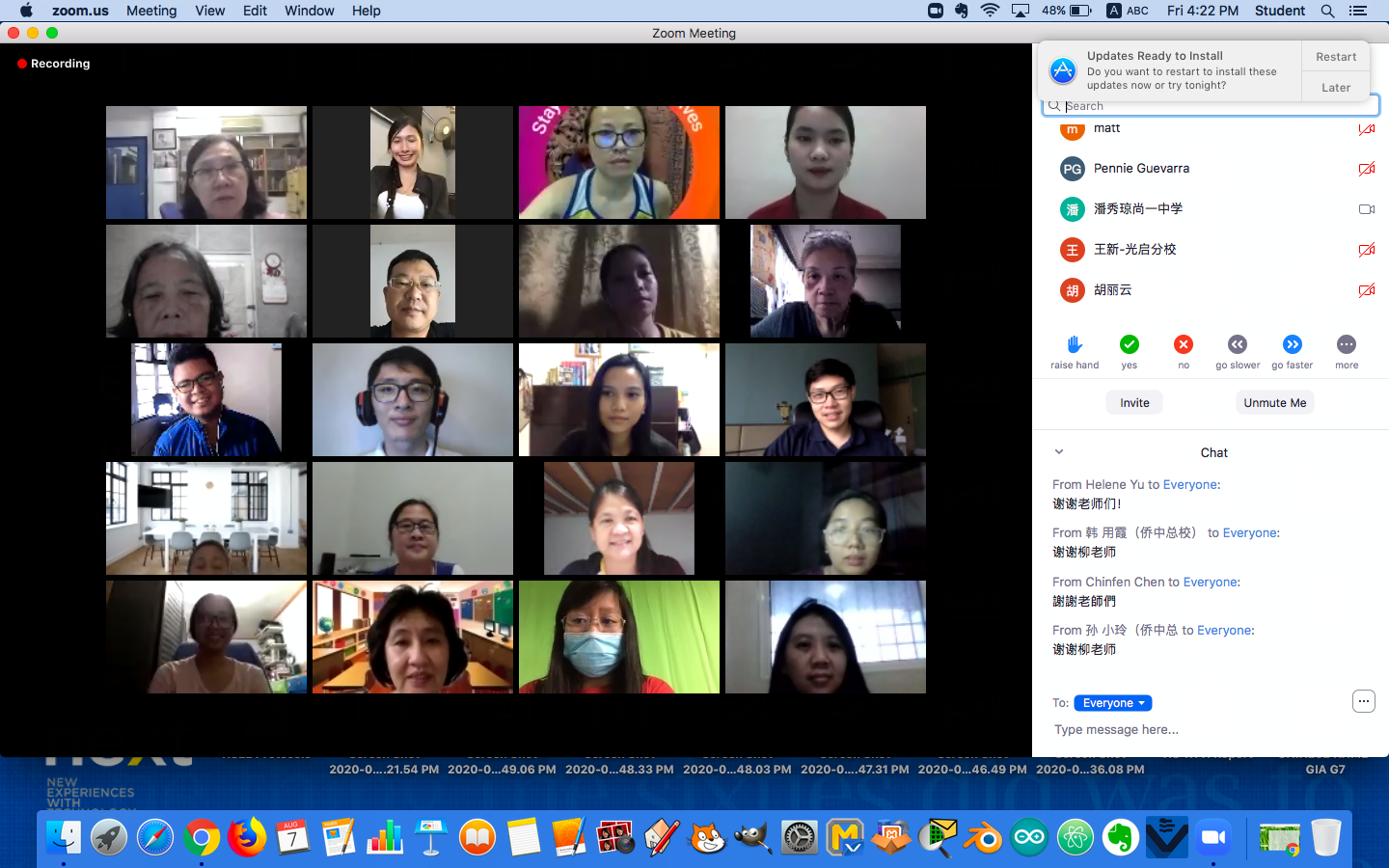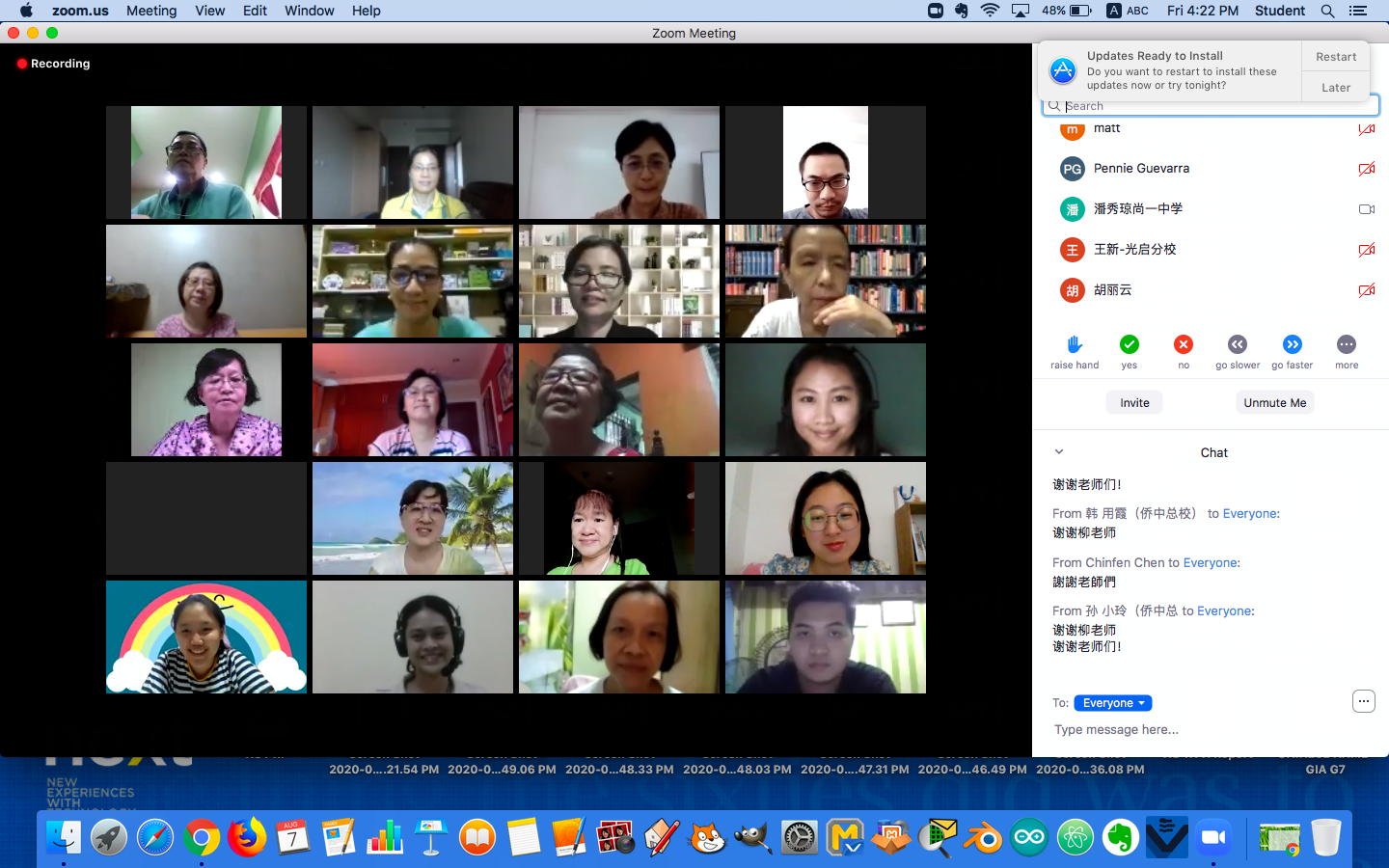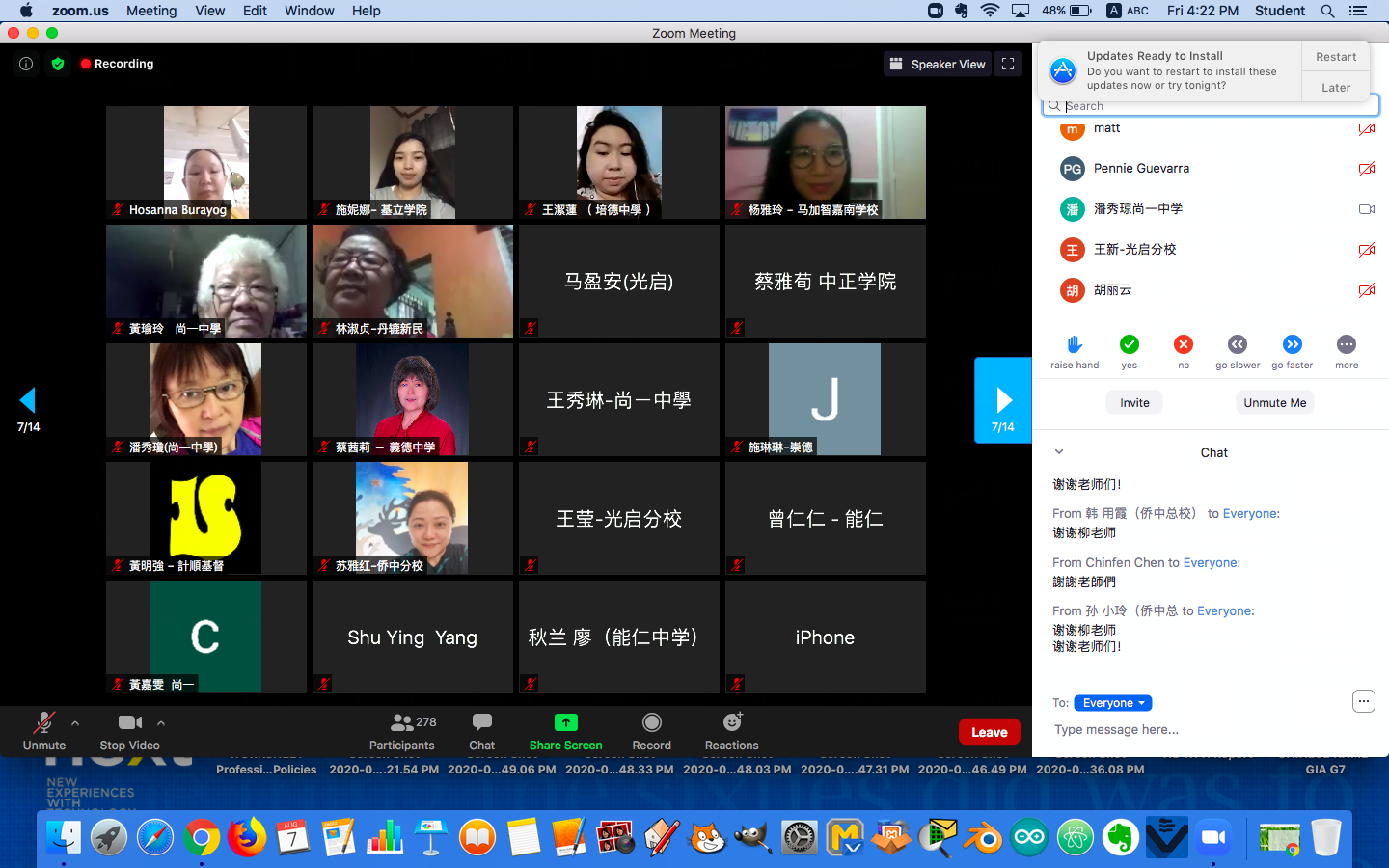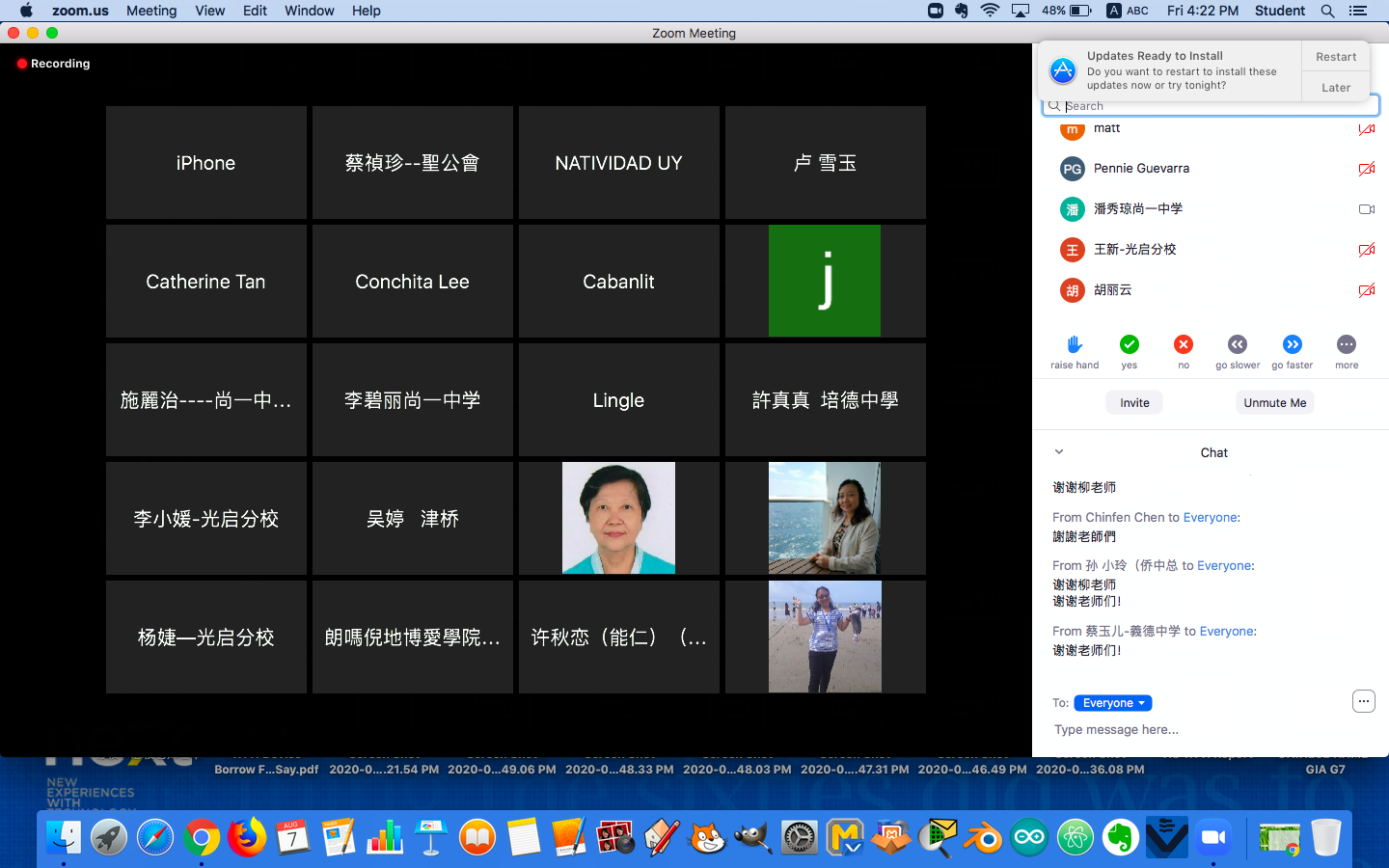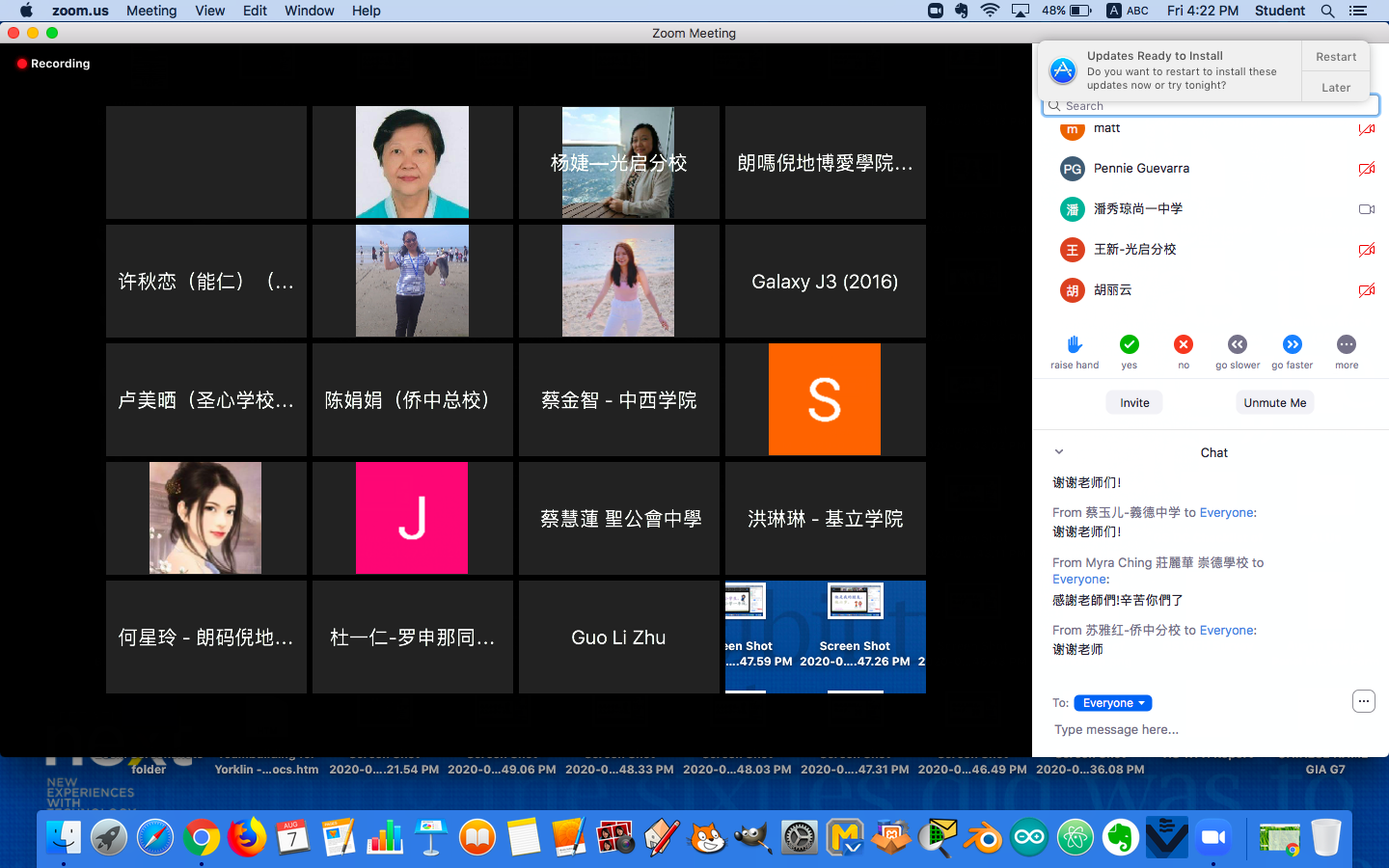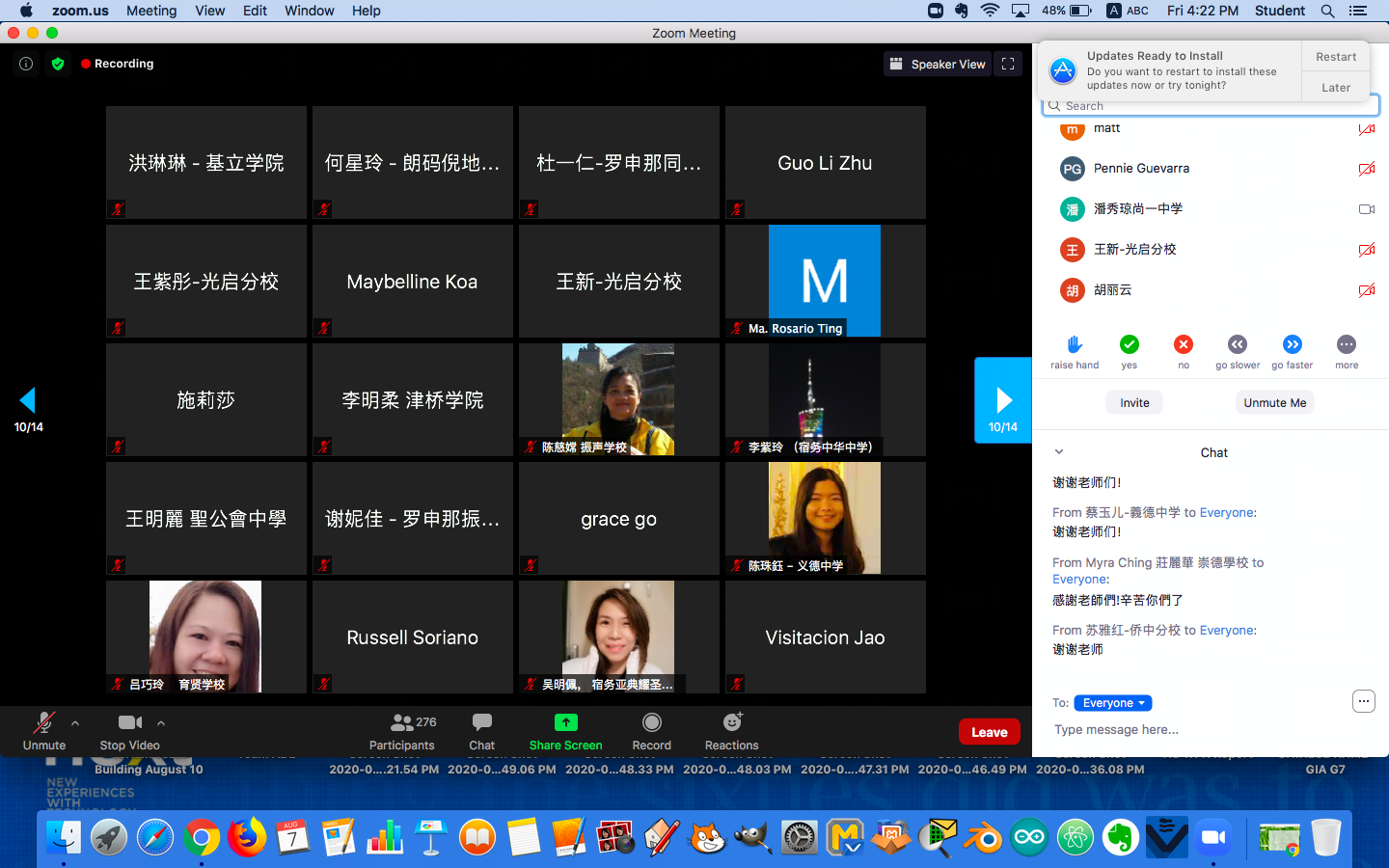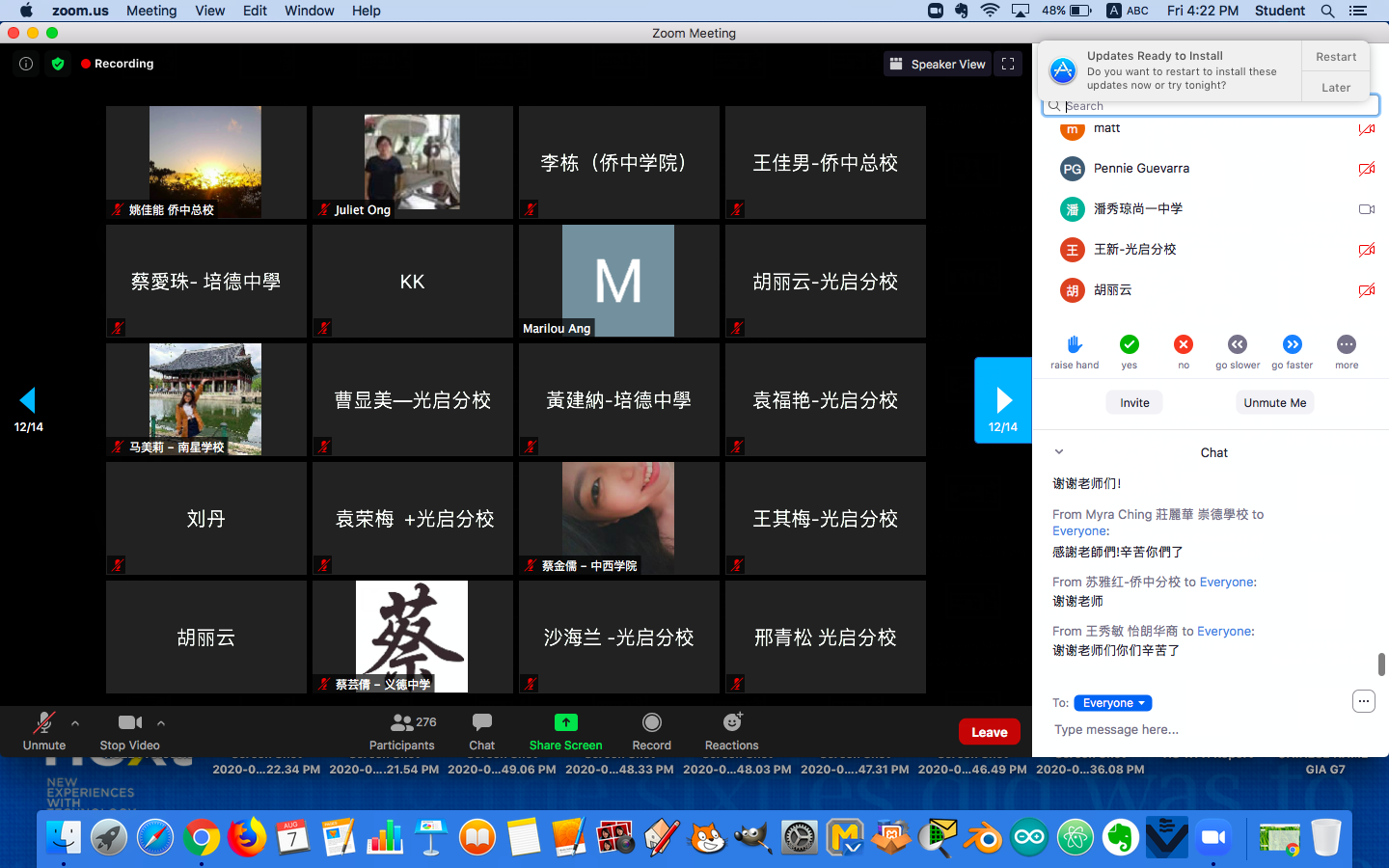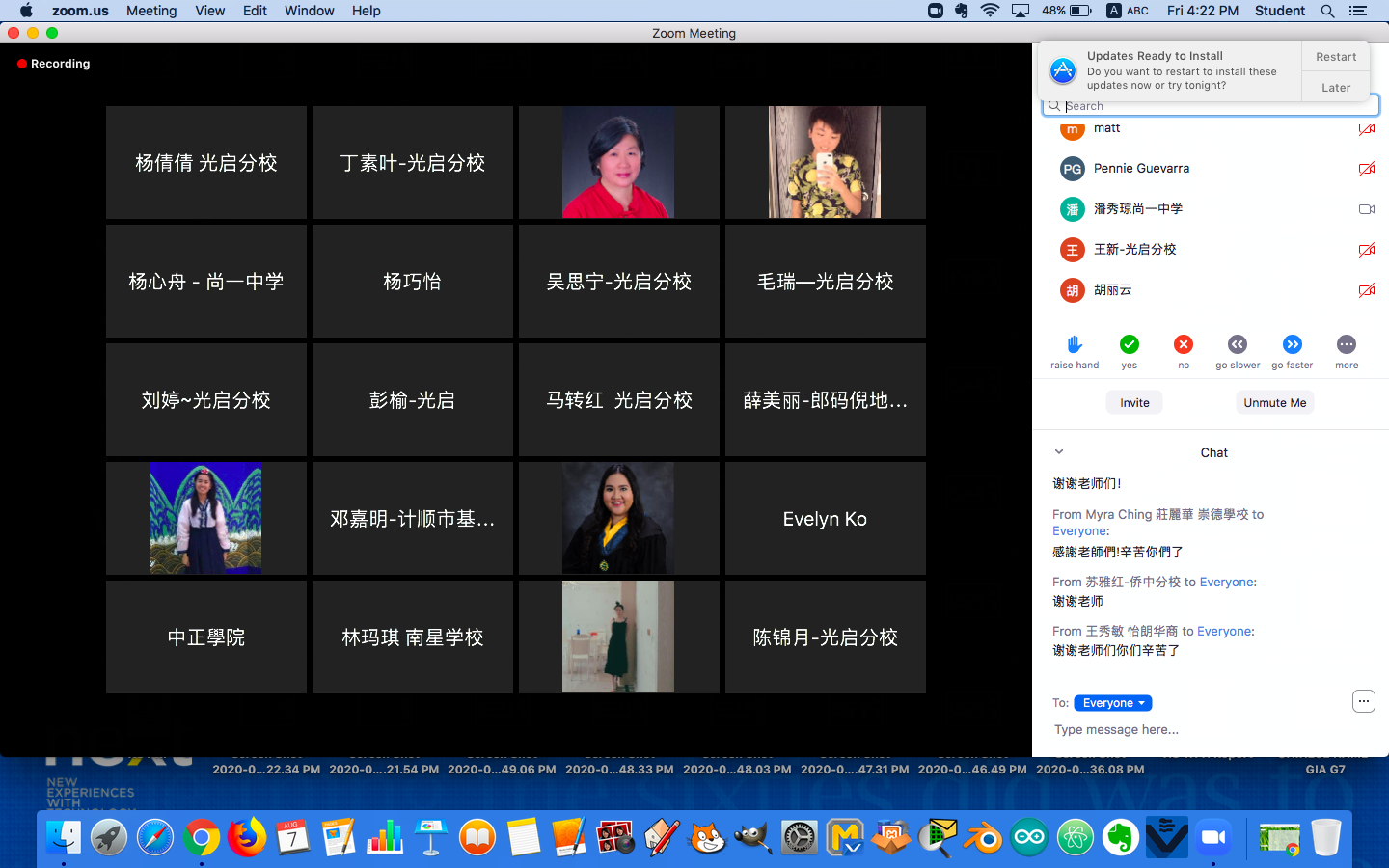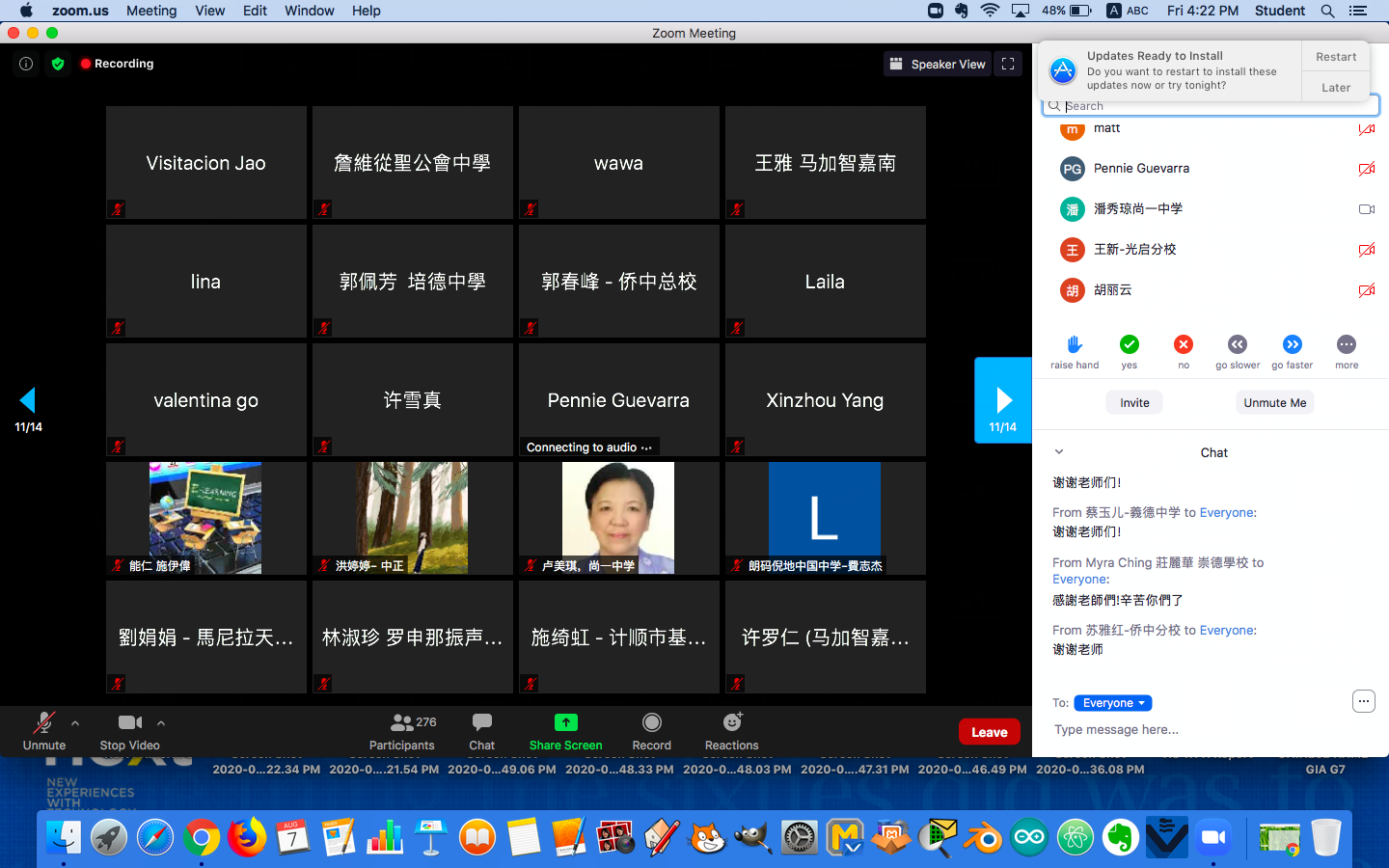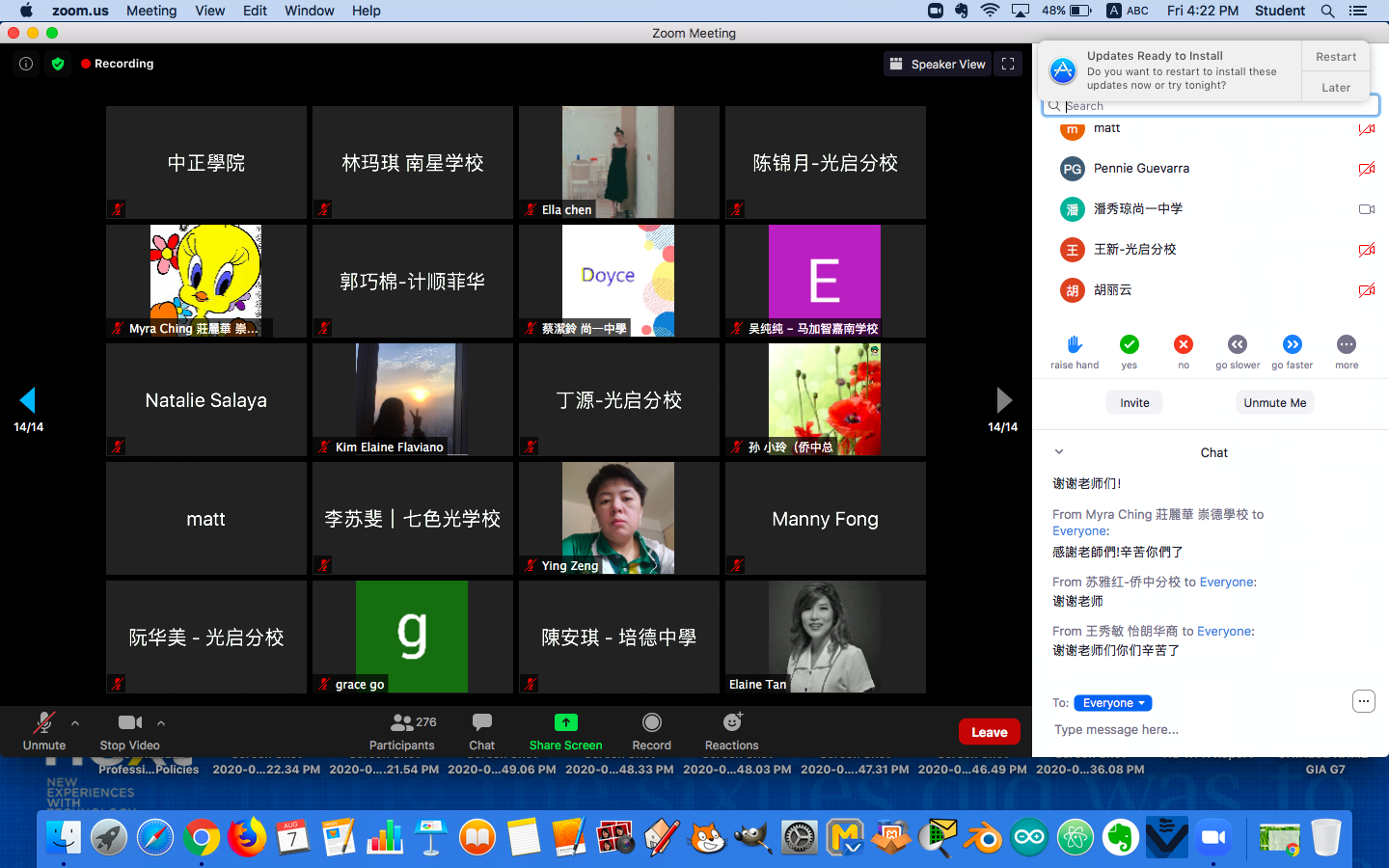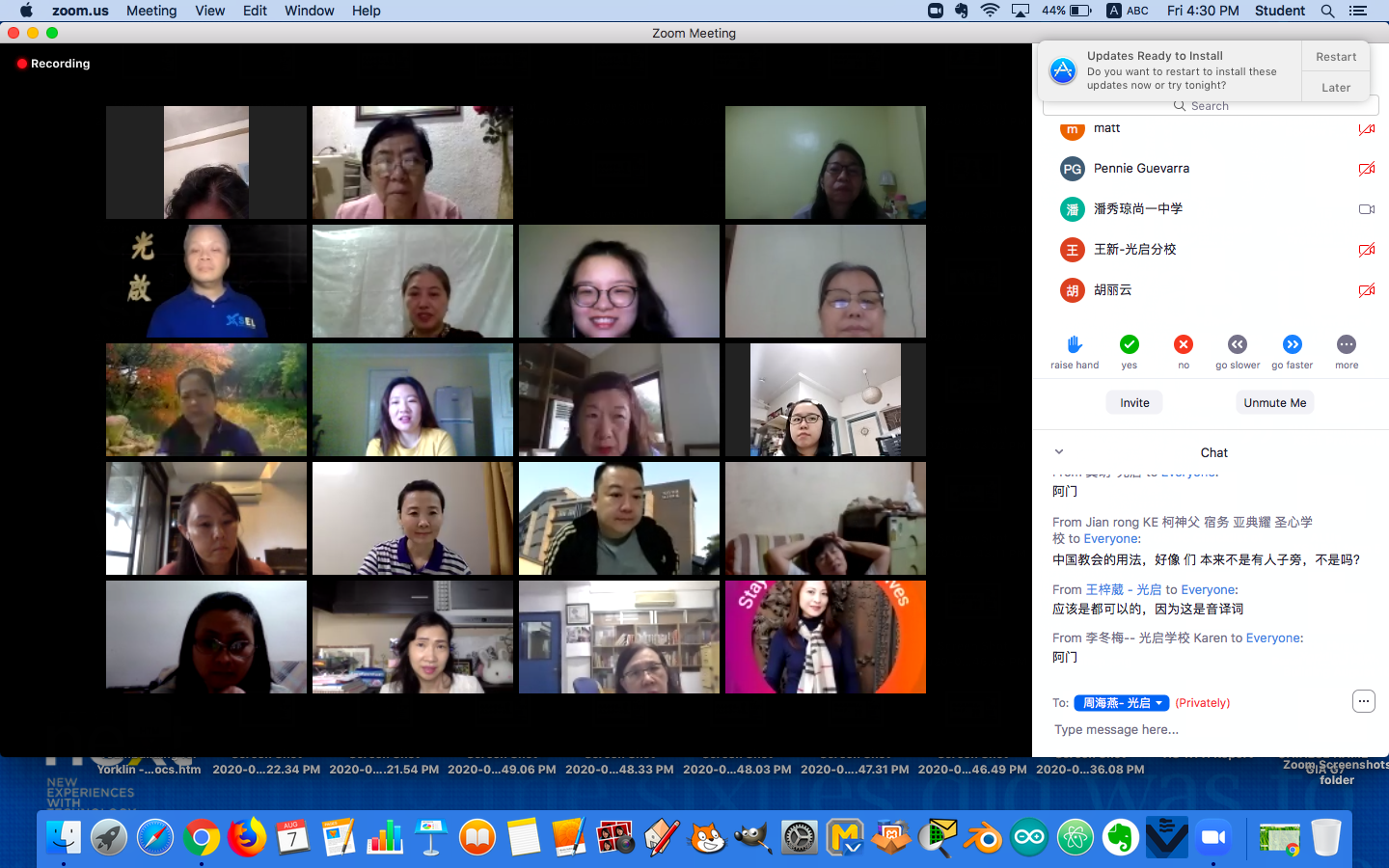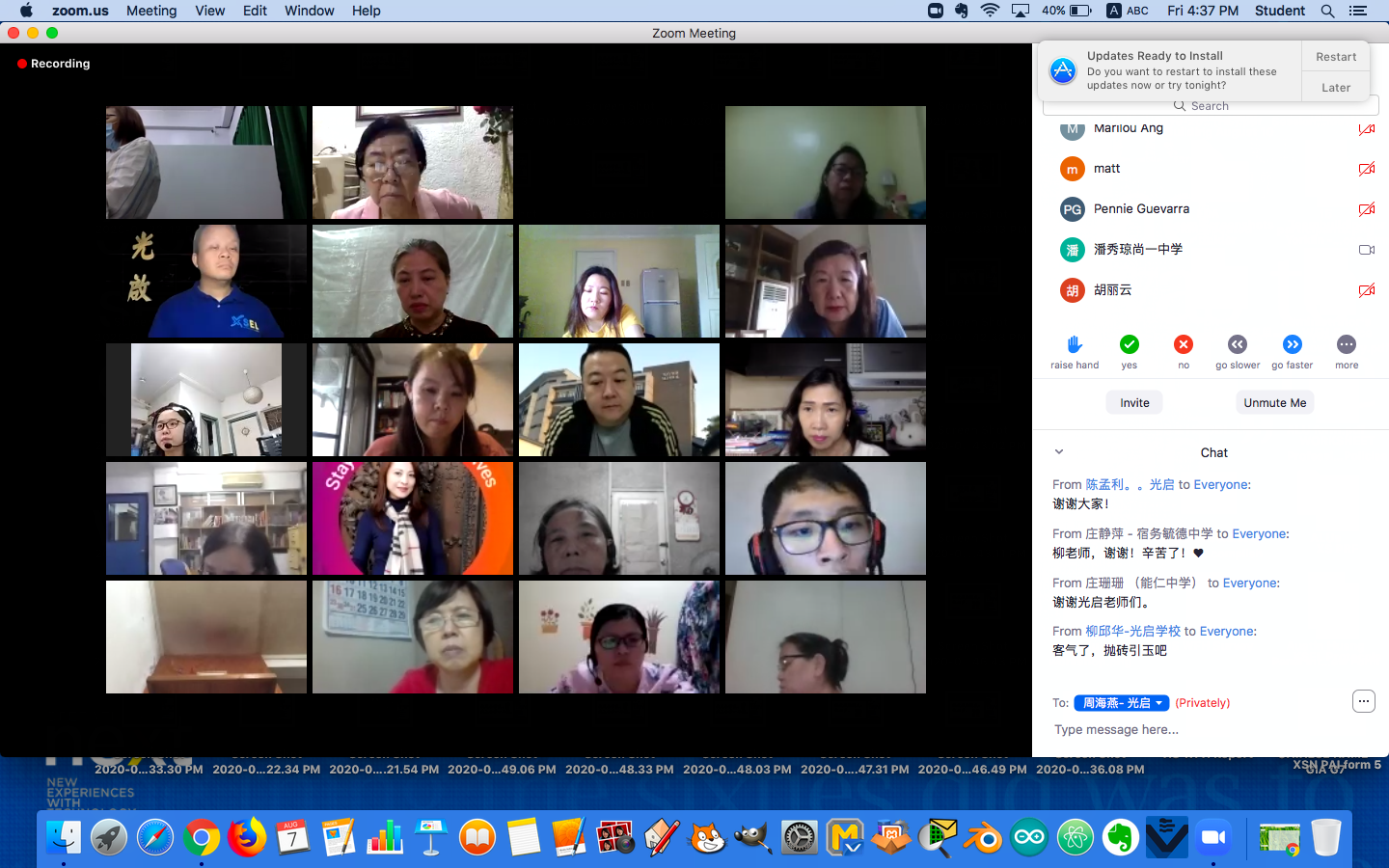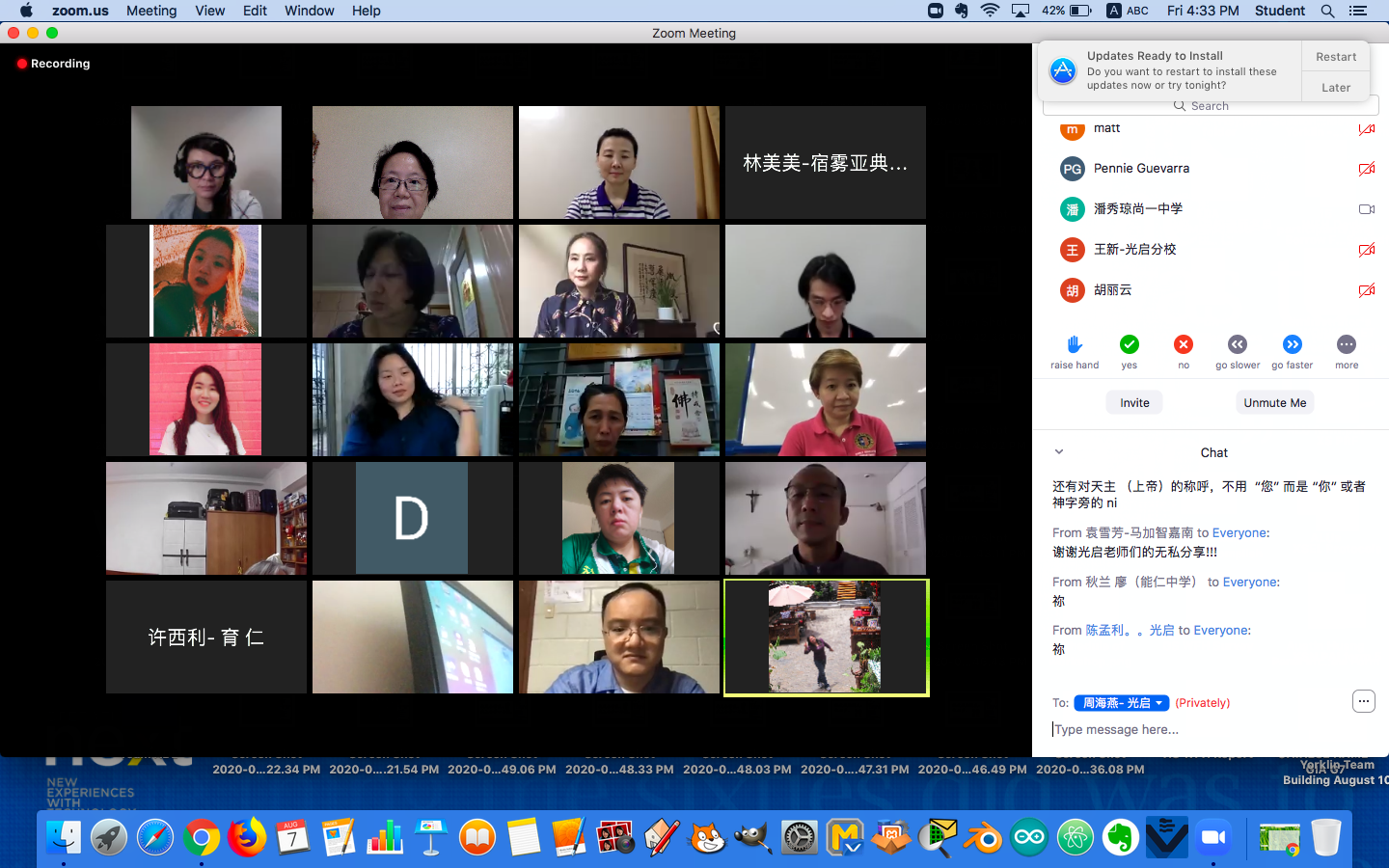 TEACHING DEMO SAMPLE SLIDES