Last January 5, 2021, the XSIB@10 Masterclass, a whole-day conference that brought together motivational talks and inspirational stories of experts and XS alumni, ushered in the new year for IB Cohort 10 students on their first day of returning to online distance learning. The conference was mainly divided into three segments: Experts' Keynotes, Lightning Talks and Novice Narratives.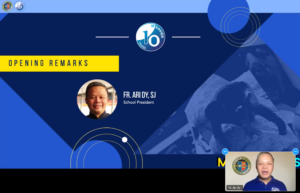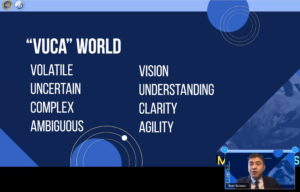 Opening the conference was the School President, Fr. Ari Dy with his welcome message in cognizance of Xavier School's 10th year anniversary as an IB World School. It was followed by Mr. Michael Ryan Bulosan, IB Diploma Program Coordinator who explained the conference's theme: International-Mindedness: Creativity and Innovation for Social Responsibility – a theme that fittingly responds to the needs of the student community in this unprecedented time.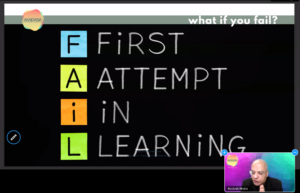 The first Keynote speaker was Mr. Neelesh Bhatia, CEO and Co-Founder of Akadasia, a pioneer in the field of entrepreneurship education. As he shared his mentorship experiences, he highlighted the importance of identifying social problems and creating solutions. After his speech, the IB students had a chance to listen to Novice Narratives delivered by familiar faces from the Xavier School Community. They were John Young (XS '18) from Avion School, along with Emilio Aquino (XS '19), Zachary Sy (XS '19), and Renan Larcia (XS '19) from Seven Thirty Lectures. John talked about the reality of starting up a company during college, while Emilio, Zachary and Renan talked about the history behind their media production organization called Seven Thirty Lectures, its accomplishments, future plans, and related promotions.
After a short break, the conference moved on to Lightning Talks, which speakers included Xavier School alumni who have carved their names as professionals and industry experts in the country. Mr. Mark Andrew Suntay (XS '04) shared his journey to eventually finding his passion in hosting, and the changes that he enacted upon himself in pursuing this career. Meanwhile, Mr. Jan Adrian Chan (XS '13) interestingly summed up the three career paths he has taken in life as finance, bread, and social responsibility.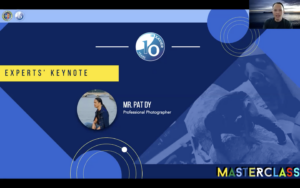 After the Lightning Talks segment was completed, the second Keynote speaker was Mr. Pat Dy. He shared about the demands of his work as a professional photographer and explained his motivations in action.
Prior to the break, Mr. Bulosan briefly presented the Design Thinking Framework which served as an anchor for the event's activity called Empathy Mapping. This framework aims to guide the IB students in reflecting how they can stand for change, in their thoughts, words and actions, in socially responsible ways especially under the ongoing pandemic. 
The afternoon continued with the second set of Novice Narratives by Russell Tee (XS '14) of Fit Underdog and Jefferson Hou (XS '14 and Brennan Ng (XS '16) of Hear 'Em Out. Russell spoke about innovation and the three pillars of fitness that inspired him to create his company, Fit Underdog. He even encouraged the audience to participate in his fitness program. Jefferson and Brennan spoke about their roles as local and global citizens when editing content for their Hear 'Em Out shorts.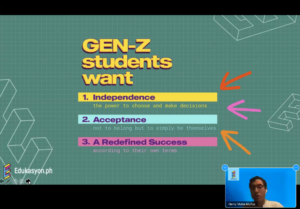 The final keynote speaker of the conference was Mr. Henry Muñoz, founder of Edukasyon.ph. He presented his analysis on the strengths and pressing needs of Gen-Z that led him to create Edukasyon.ph to provide students guidance in areas such as consumption and career.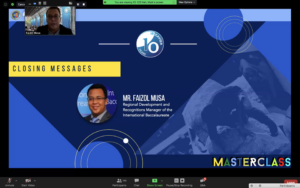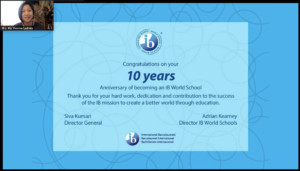 The conference concluded with a message from Mr. Faizol Musa, Development and Recognition Manager of the International Baccalaureate. He awarded the 10 year anniversary plaque to Xavier School. It was followed by the closing remarks from Mrs. Ladrido, HS Principal who challenged our current Grade 11 and Grade 12 IBDP students to help make the world a better, kinder and more peaceful place. 
The conference, XSIB@10 Masterclass was truly a unique but positive approach for the school's IB students to start off their first day of class in 2021. While the learning setup has changed to adapt to the needs of this challenging time, it does not change the reality that people, regardless of their roles, continue to create and innovate means of contributing to social responsibility on a local or global scale.