DATE : 27 May 2022
TO : Parents of Incoming Students for SY 2022-2023
FROM : Security and Transportation Office Coordinator
RE : Accredited School Bus Service Provider for SY 2022-2023
---
Good day! Please see below the list of accredited school bus providers for School Year 2022-2023. Kindly coordinate with school bus provider directly for available slots according to the different routes/areas offered.
Those who will avail of the school bus are reminded to observe required minimum public health standards while inside a vehicle.
1. Wear your face mask at all times
2. Wash or sanitize your hands before boarding the school bus
3. No eating or drinking (which will require you to remove your mask) inside the school bus service
4. Minimize talking while inside the school bus service
5. Stay in your designated/ assigned seats, no transferring/ moving of seats
6. If you have to cough/ sneeze, please do it into the elbow or a tissue, even with a face mask on.
7. Moreso, dispose of used facemasks or tissues properly. Do not leave them inside the vehicle.
8. If you are feeling sick in the morning, before going to school, please DO NOT come to school anymore and inform the school bus provider.
From our school bus service providers' end, please be assured that the following will be observed:
1. Full vaccination of school bus drivers
2. Regular disinfection/ sanitation of the vehicles will be done, especially the highly touched surfaces.
3. Whenever possible, school bus windows will be kept slightly open to maximize the air flow.
4. Extra medical face masks and/or alcohol/ hand sanitizers will be made available for students who do not have them.
For your information and guidance.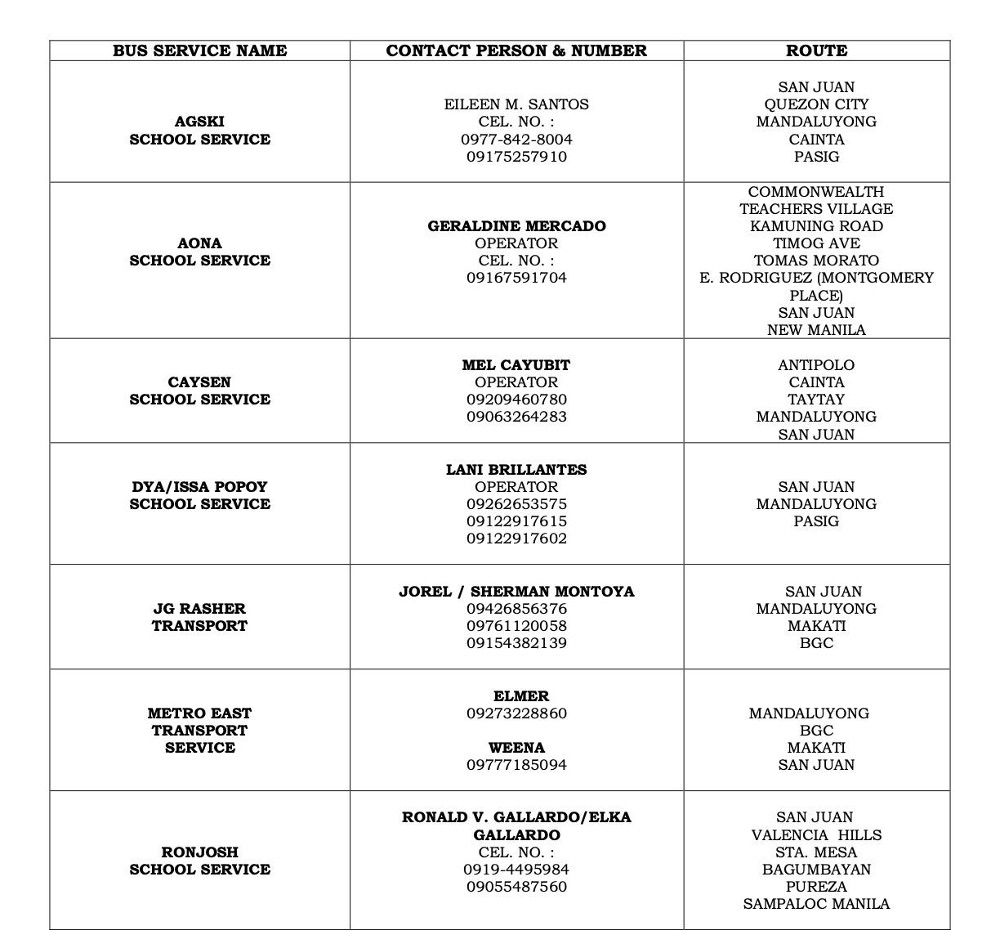 Thank you very much.
Noted by:
(sgd.)
Maritess Elizalde
Campus Operations Director