Almost a decade ago, the Frontiers and Innovations in Teaching (FIT) Conference was born out of the ever-changing demands of the 21st century in terms of pedagogy, technology integration, student formation, and teacher well-being. The annual convention of educators, leaders, and innovators across different sectors from different parts of the country and even the world has featured varying themes all relevant to the current needs of the times. With the exception of the three years of pandemic in 2020-2022, FITCon has already had seven installments, with its first run way back in 2014. The overall heads, Mrs. Jessica J. Demegillo and Mr. Francis Jim B. Tuscano, have since led the yearly committees to achieve the main goal of the gathering – empowering educators to push boundaries and reach new frontiers in teaching and learning.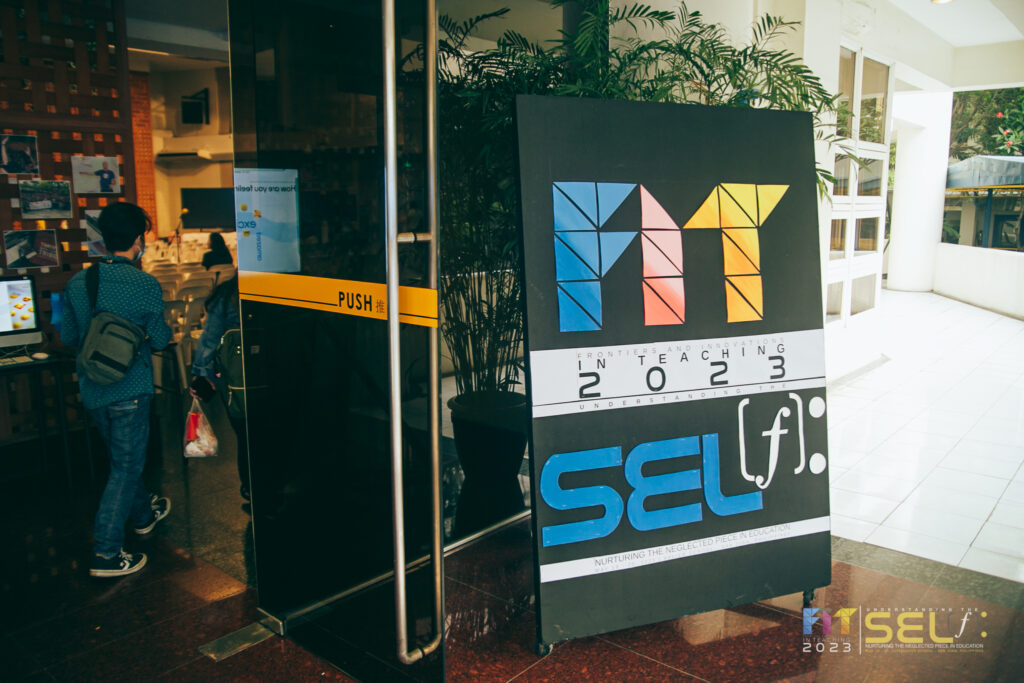 Aligned with Xavier School's current thrust, this year's FITCon theme reimagines how education should and could be after the pandemic has brought about challenges both in academic and social-emotional learning. With this, Frontiers and Innovations in Teaching (FIT) Conference heeded the call and organized FITCon 2023 with the theme: "Understanding the SEL(f): Nurturing the Neglected Piece in Education." This idea is a diversion from the usual focus of the event which was mostly on technological innovations as the organizers have deemed it as equally important to emphasize on introspection and interpersonal skills. With this in mind, FITCon 2023 was conceptualized to provide participants with the knowledge and abilities needed to guide their students in practicing various social-emotional learning skills, demonstrating resilience, and achieving overall well-being in their daily learning experiences. Furthermore, the conference aimed to assist teachers in empowering students to understand their own identities, build relationships within their communities, and contribute to the rapidly evolving and technology-driven society.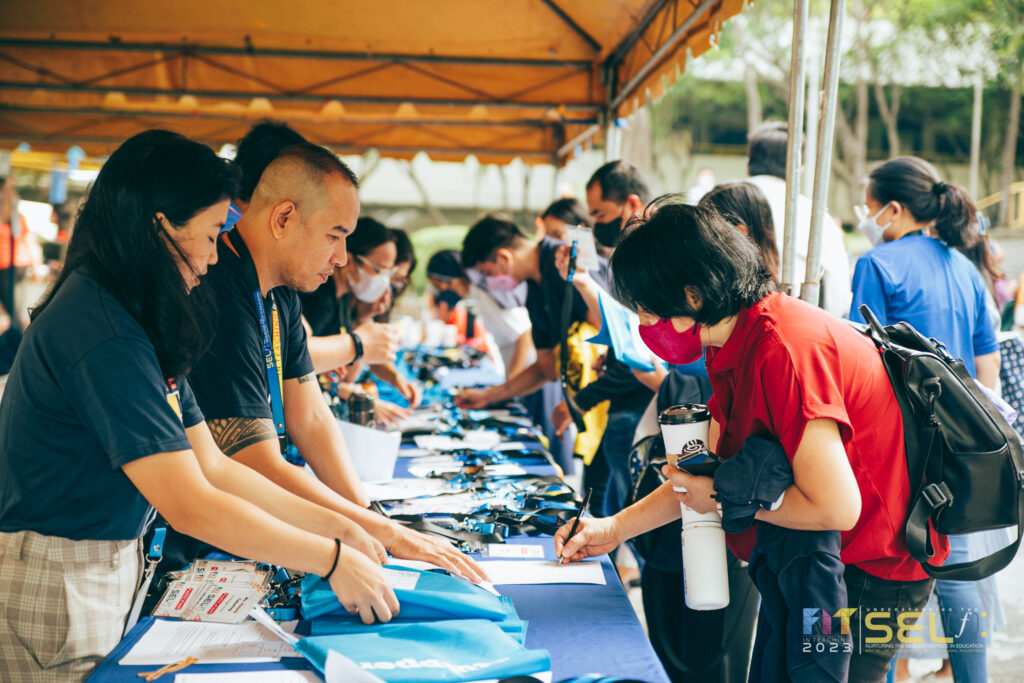 Following the announcement that FITCon 2023 will be free for all participants, the registration committee was flooded with hundreds of registrants. As much as the organizers would want to approve initial 800+ applications, only about half could be accommodated by the resources that were gathered from sponsors and providers. Ultimately, 443 applicants were then chosen as official participants of the two-day onsite event. These delegates came from various institutions all over the country, with some coming from as far as the Mountain Province, Olongapo, Cebu, Iloilo, and Davao, among others. They were joined by 18 plenary speakers, 36 breakout session speakers, 6 playground session exhibitors, and 50 volunteers. This makes this year's FIT Conference one of the biggest in terms of attendance.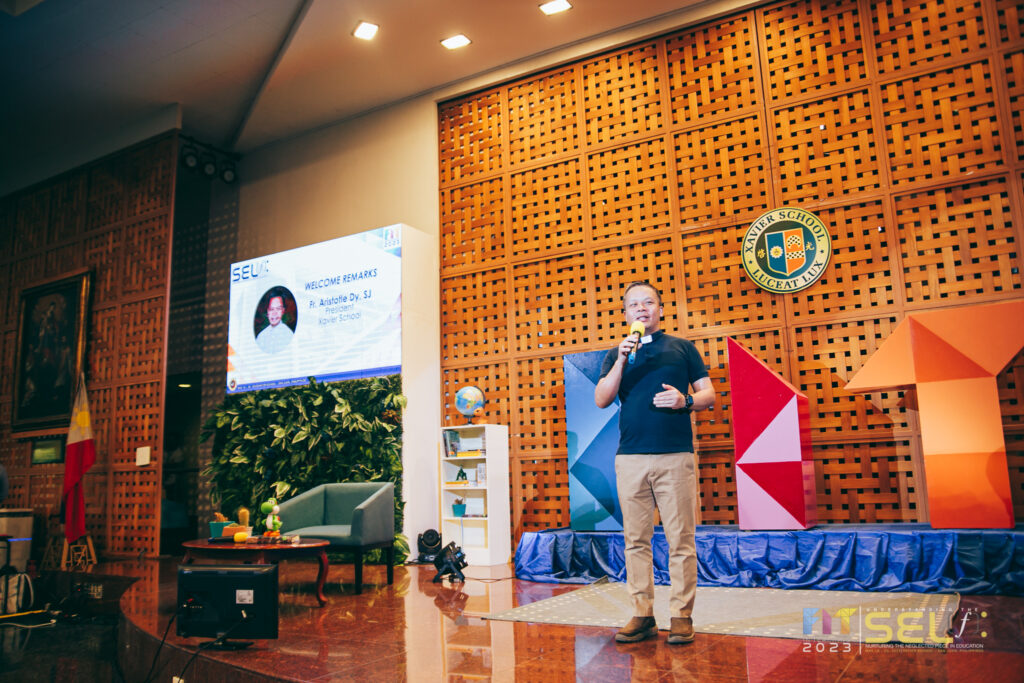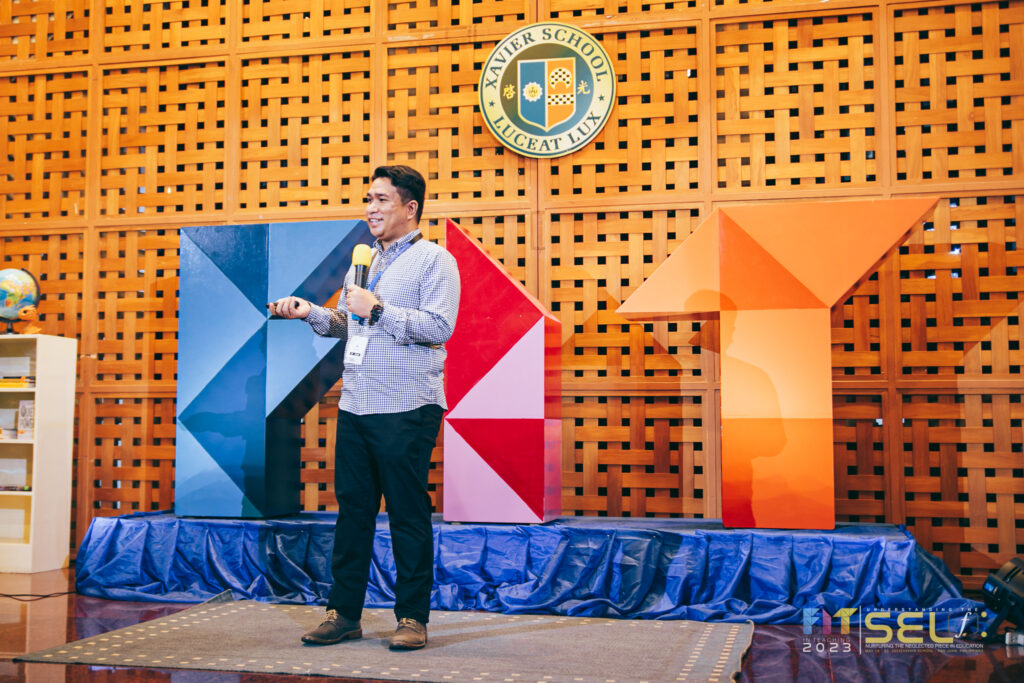 The first day of the event officially commenced with an opening program at the Multi-Purpose Center of Xavier School San Juan, the official plenary venue for the event. Fr. Aristotle Dy, Xavier School President, and Mr. Francis Jim Tuscano gave their opening remarks and discussion of house rules, respectively, to officially welcome the delegates.
A plenary talk with Dr. Karina Therese Fernandez on the topic, "Socio-Emotional Learning – Happier Students, Happier School" immediately followed. Dr. Fernandez's keynote address brought attention to the pressing requirement of Social-Emotional Learning (SEL) in the field of education. By highlighting the significance of self-awareness and the five essential abilities, she emphasized the crucial role of fostering the social and emotional welfare of teachers and learners alike. By purposefully incorporating SEL strategies, educators can establish inclusive and encouraging learning settings that empower students with the necessary capabilities to flourish in an ever-evolving society.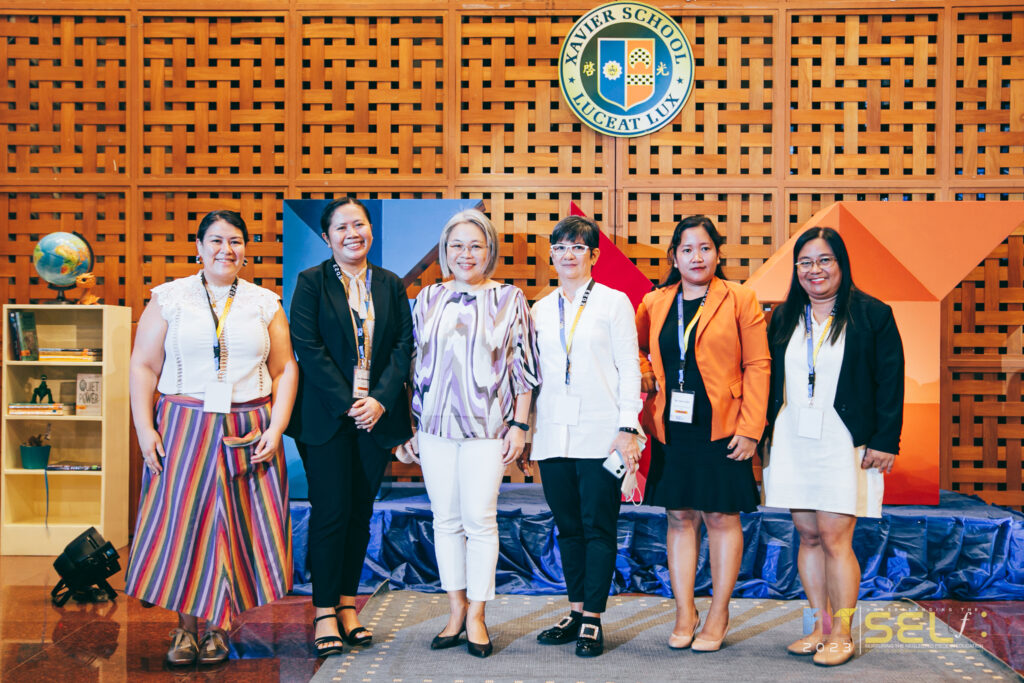 An Experts' Podium, composed of distinguished school leaders from different institutions, followed the opening plenary talk to further underscore the "innovations focusing on SEL, resilience, and well-being" of both teachers and learners. The stage was shared by the following experts and their respective topics and institutions represented: Ms. Lea Abarentos – Inclusive Learning: Empowering Persons with Disabilities through Coding & Design (De La Salle-College of St. Benilde); Dr. Maria Linda R. Ventenilla – Project Bakawan: Resilience, Community, and the Environment (SDO Dagupan City); Mrs. Chaveli Dela Cerna – The Impact of Mindfulness (Xavier School-San Juan); Ms. Aiza D. Canlas – Project V-TALK: Values Transformation Towards Academic and Leadership Kinship (SDO San Fernando City).
They first had a few minutes each to talk to the plenary about the projects and programs they have initiated in their communities. This was immediately followed by breakout sessions wherein the speakers expounded on their projects and their respective participants interacted with them through questions and giving of insights. The first breakout session of the day definitely piqued the interests of the participants and prepared them for many sessions that followed.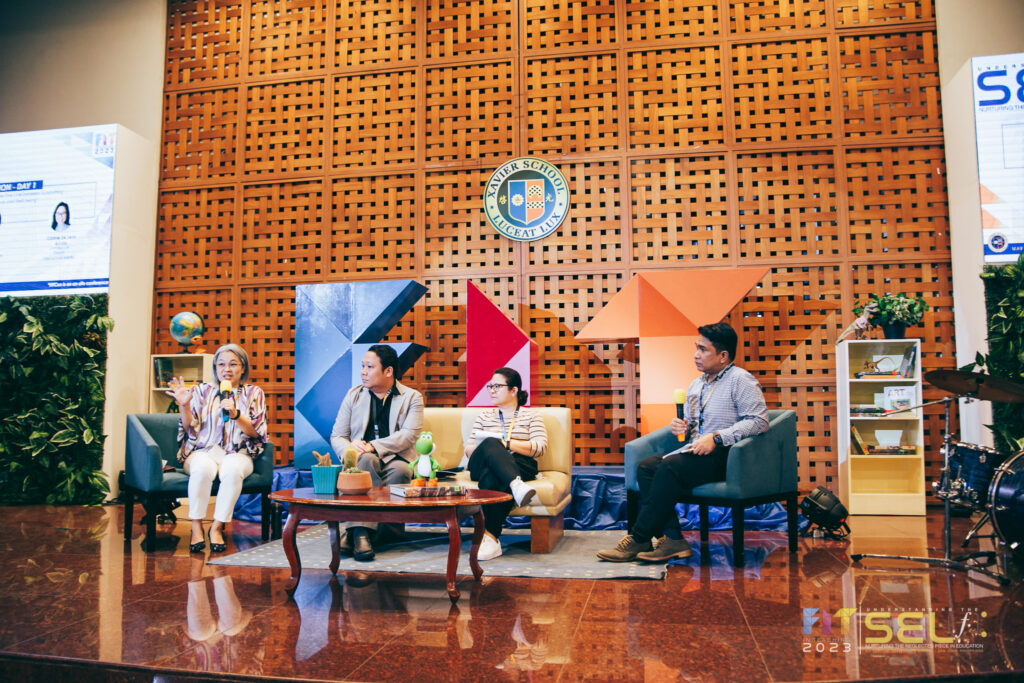 In the afternoon, the entire audience was gathered again for a plenary discussion on the theme, "Coddling or Caring? The Fine Line between Supporting and Sabotaging SEL, Resilience, and Well-being." The eminent panel was composed of Mrs. Jane Cacacho, Grade School Principal of Xavier School, San Juan; Dr. Bert Tuga, President of the Philippine Normal University; and Ms. Cristine De Leon Alcala, Life Coach from Keys School Manila. This discussion focused on finding the delicate balance between genuinely caring for students and avoiding unnecessarily overprotecting them in their formative years. It highlighted the crucial role of teachers in fostering resilience and independence in students, along with the importance of instilling a growth mindset in them.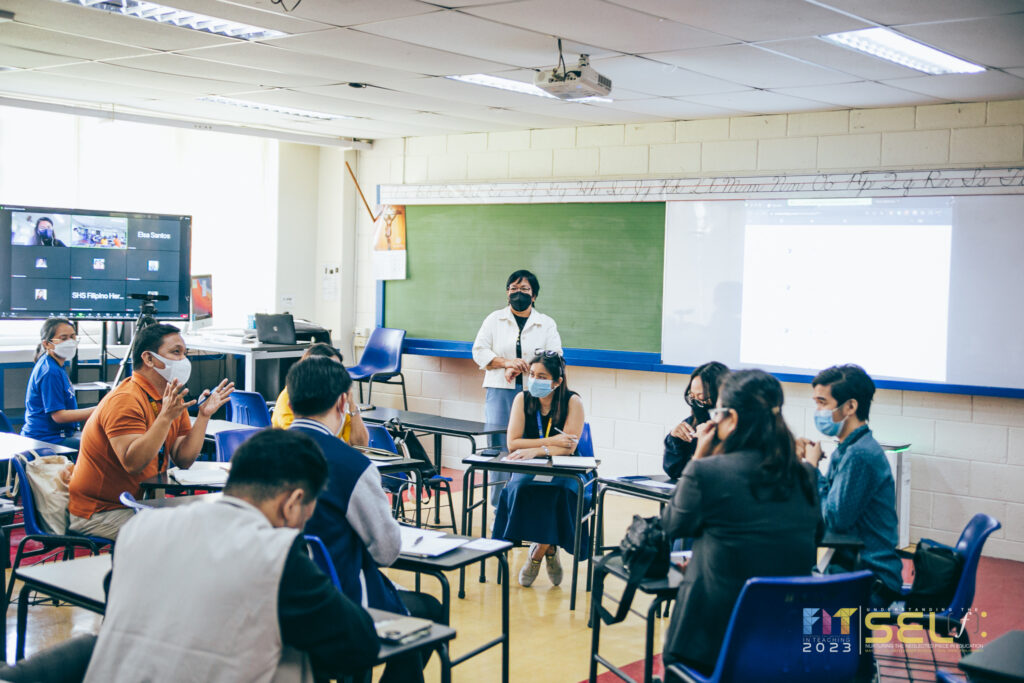 What followed were simultaneous breakout sessions that supplemented the rich discourse that transpired earlier. These differentiated sessions were facilitated by various teachers and formators from different schools and backgrounds. Their sessions focused on "Approaches, Strategies, and Programs for SEL and Well-Being for Learners," and as all other breakout sessions, participants were given a chance to join whichever they were most interested in. The 1.5-hour activity enabled the participants to learn from all sorts of topics ranging from academics to formation and extra-curricular. These informative and interactive sessions served as a meaningful ending to a whole day full of learning and experiences for all the attendees of FITCon 2023.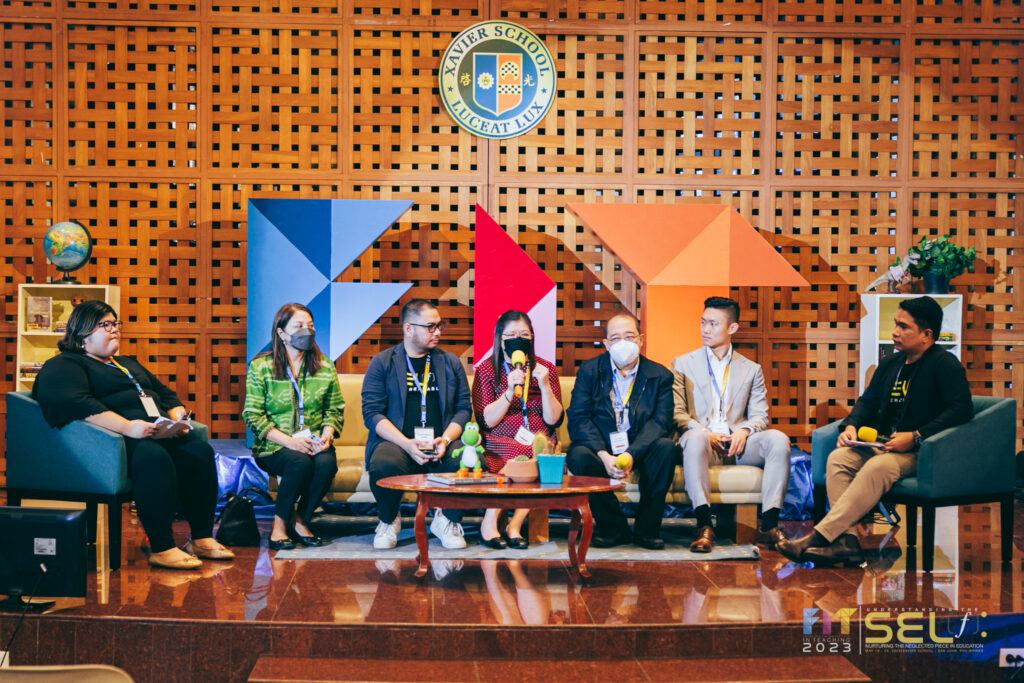 Day 2 activities were centered on the synergy between Educational Technology (EdTech) and Socio-Emotional Learning (SEL) in the context of 21st century learning. The opening plenary in the morning, with the panel composed of the following Technology for Education experts: Mr. Yuekun Li, ClassIn Global Business Development Lead; Dr. Vicente Antonio Pijano III, Chancellor and COO of Philippine Women's College of Davao; Ms. Joyce Samaniego, Executive Director of PACU, Inc.; Ms. Mellissa Espiritu, Principal of St. Joseph's Academy, Parañaque; Mr. Angelo Gabriel Badillo, CLE Teacher from Xavier School, and Dr. Ethel Agnes Pascua-Valenzuela, Advisor from Future of Education and Professor at UP-Diliman, discussed how all stakeholders can achieve their common goals with the talk's theme, "Connecting Minds, Building Hearts: How Does EdTech Impact SEL and Global Community-Building?" The multi-faceted discussion focused on two binary discussion points: the benefits and disadvantages of EdTech in the school and classroom setting; and the potentials and limitations of EdTech in the greater scheme of education.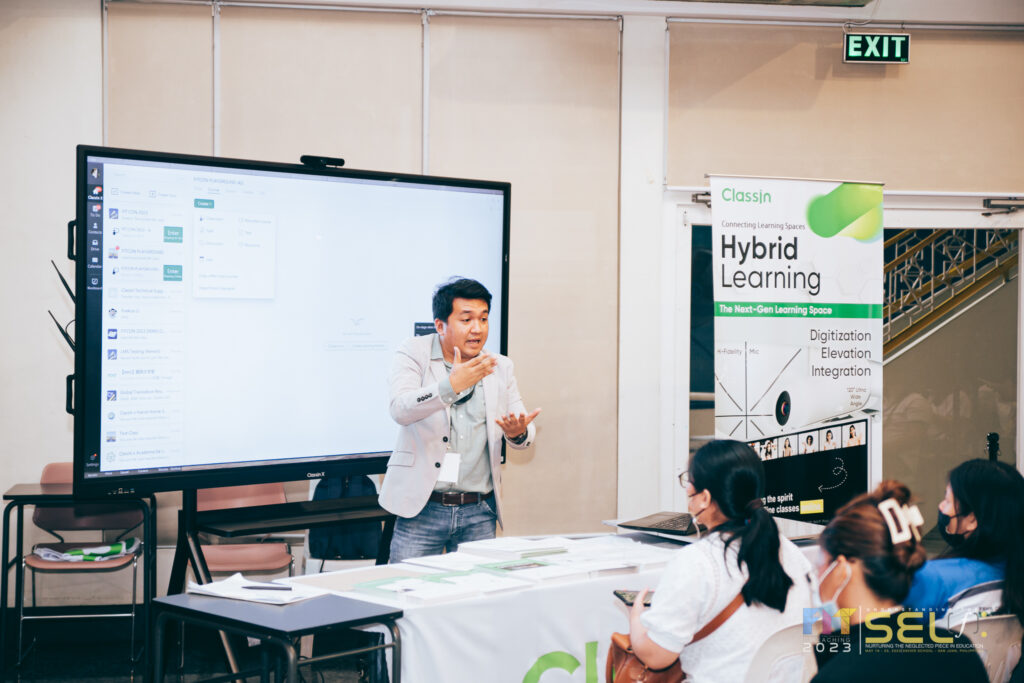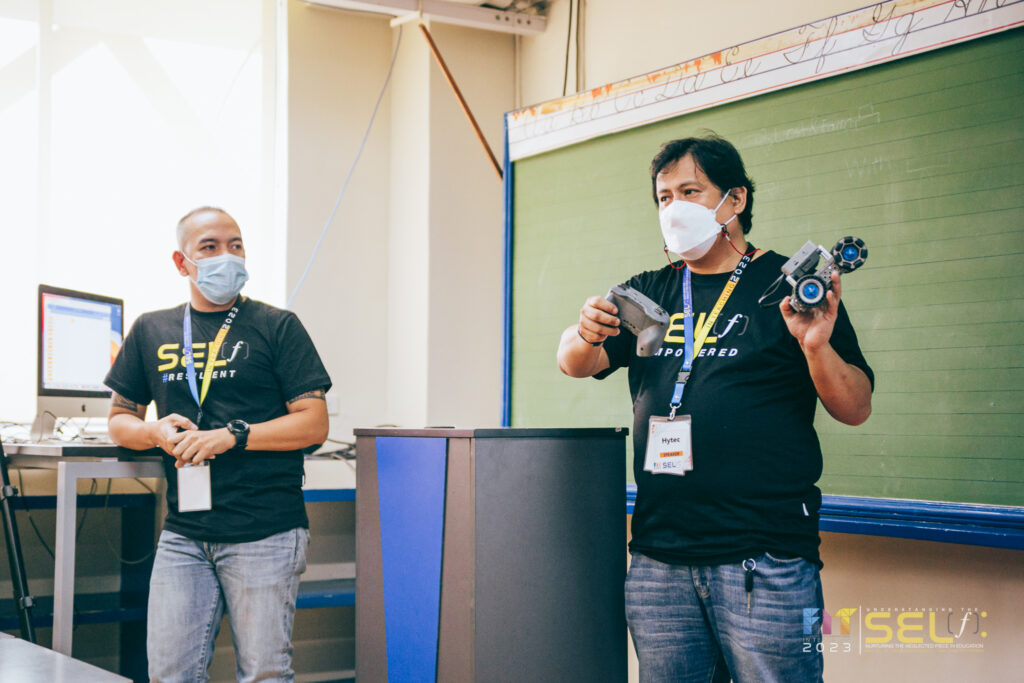 After the engaging forum, the participants were treated to one of the most exciting portions of every FITCon: the Playground Sessions. The main sponsors and exhibitors: ClassIn; ERL Technologies; Hytec; MindNation; Power Mac; and Senco Link showcased their very own products promoting Social-Emotional Learning, and provided firsthand experience to the participants on how these could be used practically in various real-classroom situations. This part allowed the participants to attend two different sessions and were delighted with demonstrations, hands-on experiences, and a plethora of strategies and techniques they could take home to their own schools and institutions.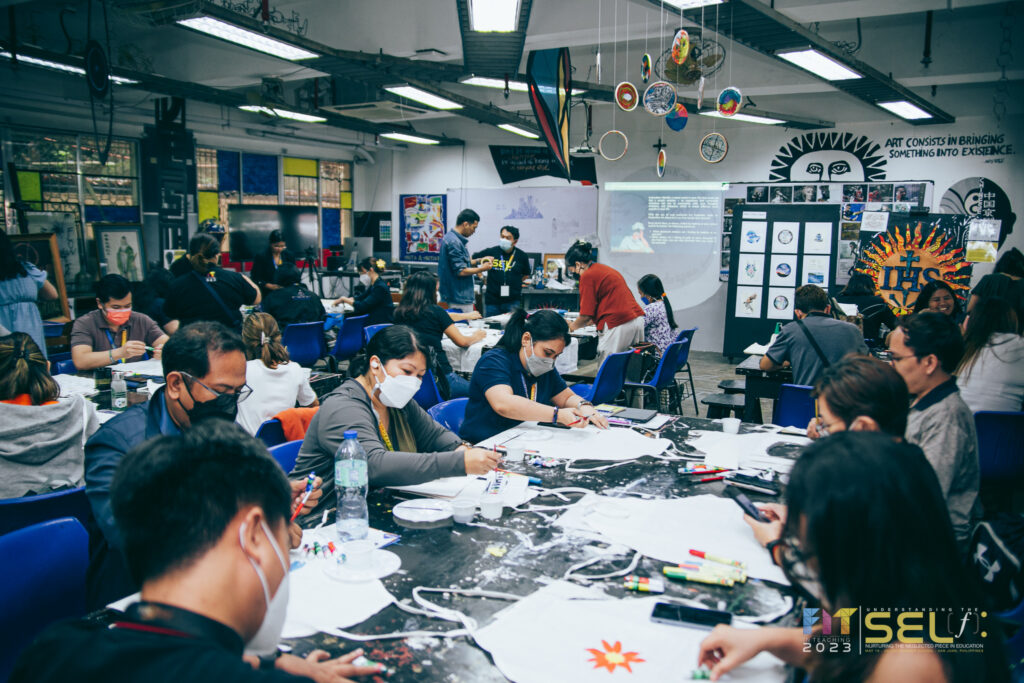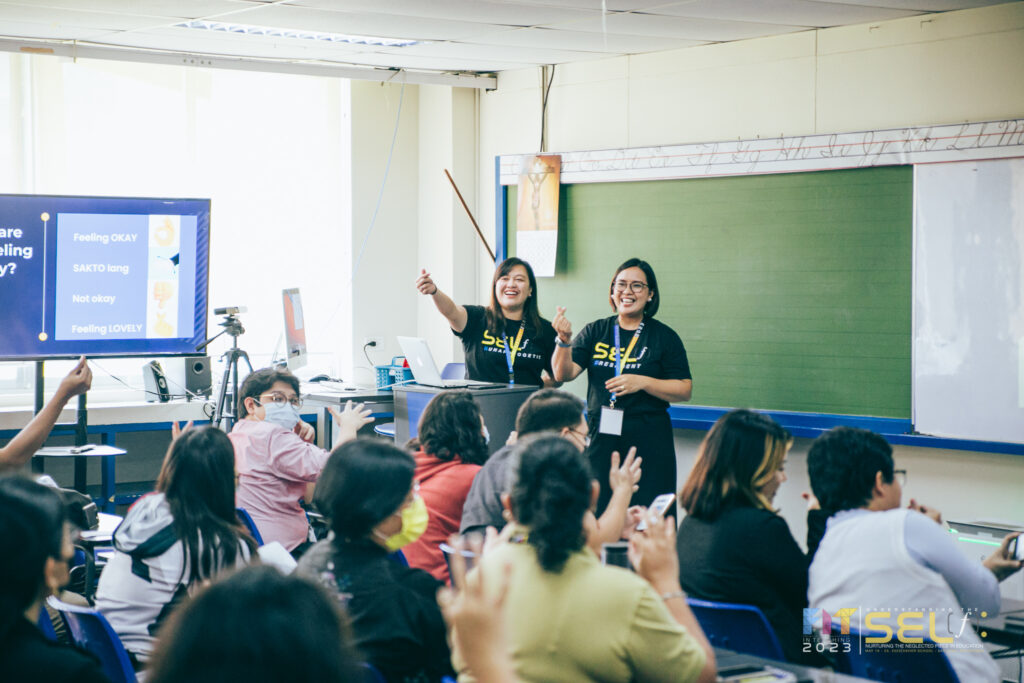 In the afternoon, a back-to-back series of breakout sessions that continued to feature "Approaches, Strategies, and Programs for SEL and Well-Being for Learners and Teachers" took place where participants were again given the opportunity to hear and learn from speakers of varying backgrounds. Consistent with the goal of FITCon 2023, these sessions provided participants with the necessary knowledge and skills to effectively guide their students in practicing a range of social-emotional learning skills, cultivating resilience, and fostering overall well-being within their everyday classroom experiences.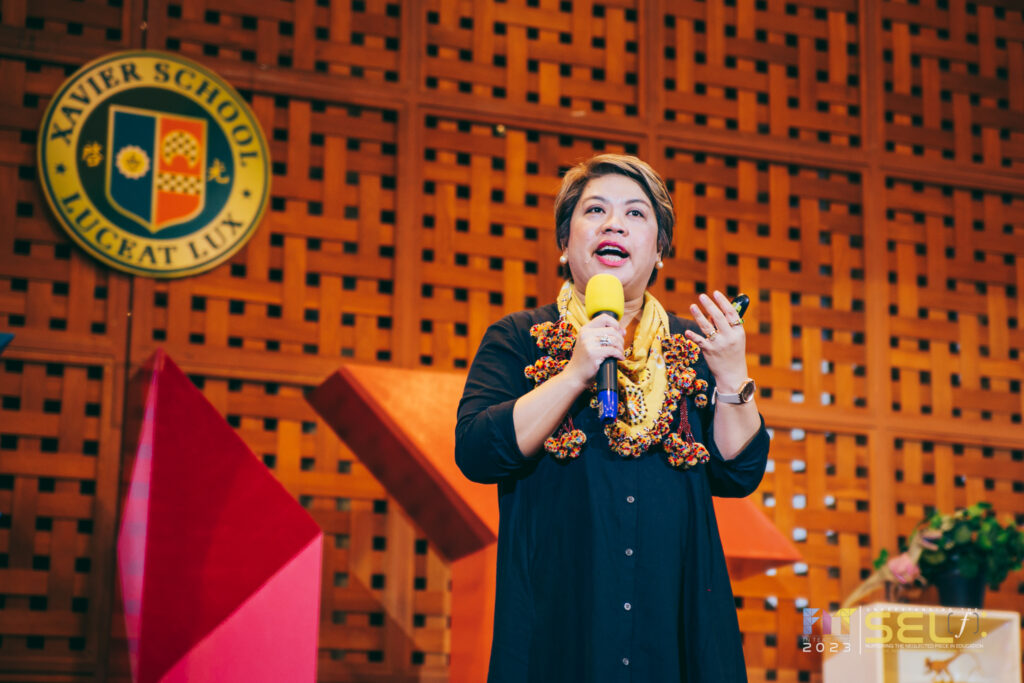 To end the two-day conference, a closing keynote followed by a closing program commenced. Dr. Michele S. Alignay, a highly-respected psychologist, guidance counselor, educator, speaker, and author among other roles, renowned for her advocacies on self-care, captivated the audience with her engaging talk on the theme, "Nurturing the Self: Self-Care Practices for Well-Being." Her enlightening discourse underscored the importance of personal well-being as a fundamental aspect of effectively serving others. She gently reminded the audience to attentively listen to their emotions, prioritize their own needs, and acknowledge their inherent value – all very significant to the attainment of optimum performance of teachers in this present world full of stress and burnout.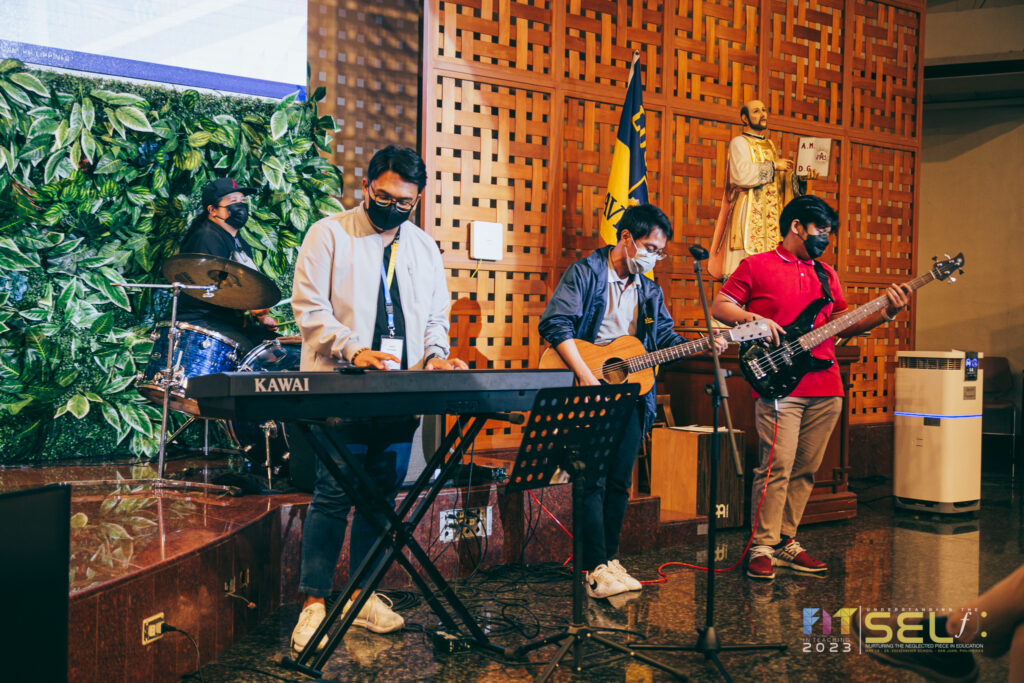 To lighten the mood and set the tone for the closing program, Retro-FIT, a band composed of members from the High School department, namely: Mr. Paolo Suapengco; Mr. Julius Ababa; Ms. Aimee Apolinario; Mr. Jorenz Gancia; Mr. Venrich de Guzman; and Mr. Alvin Genese had their debut performance as a newly-assembled group and serenaded the audience while the participants poured their hearts out singing along to a retro classic. This was followed by the closing remarks delivered by Mrs. Ma. Theresa Ladrido, High School Principal, and the Word of Thanks by Mr. Francis Jim Tuscano. The final part, the raffle of the grand prize, capped off the entire program. To the delight of everyone, a teacher from Xavier School – Nuvali bagged the prize which was an iPad 9th generation from Senco Link Technologies, Inc.
After attending the conference, participants shared some significant insights from all the sessions they have attended. One common theme that emerged was the importance of self-care and taking care of oneself as an educator to better serve students. Participants also emphasized the crucial role of social-emotional learning (SEL) in the growth and development of students, and the need to integrate SEL into the curriculum. They recognized that empathy, compassion, and safe space for students are essential for effective teaching. The conference provided valuable strategies and approaches for implementing SEL in the classroom and highlighted the impact of SEL on students' well-being and academic success.
One particular attendee even expressed her gratitude to the organizers for coming up with FITCon 2023, which according to her, made her feel welcome and supported, and enabled her to think of ideas that will lay the groundwork for the activities and programs they will eventually start or improve this coming school year. Overall, participants left the conference with a renewed commitment to their own self-care and a deeper understanding of the significance of SEL in education.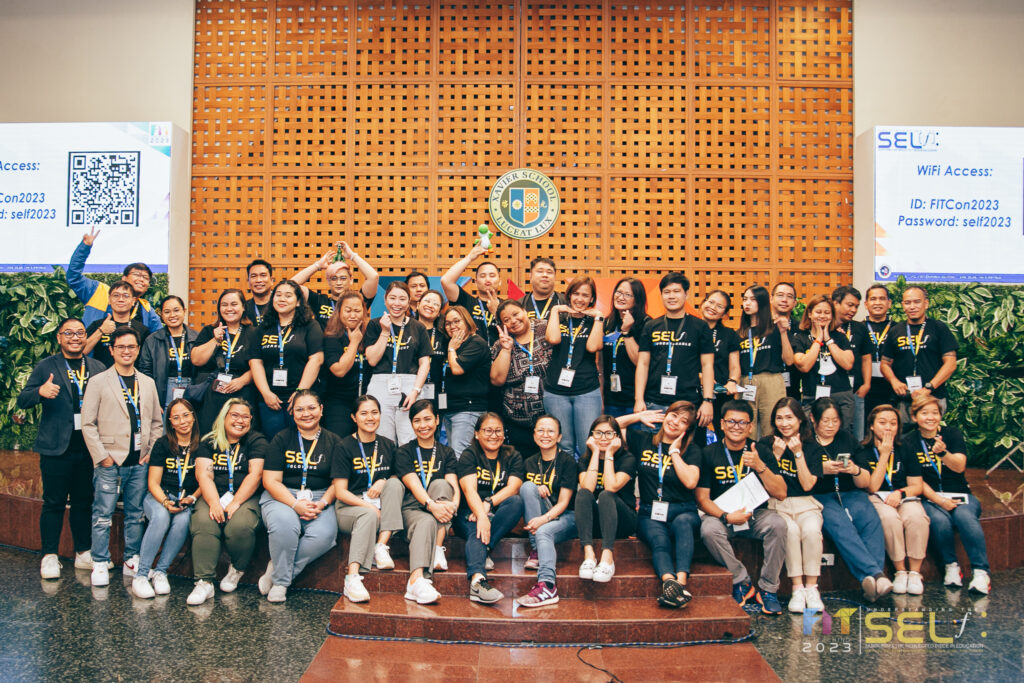 FITCon 2023, a two-day event that was almost a year in the making, would definitely not have been possible without the efforts and dedication of its overall heads through the years, Mrs. Jessica J. Demegillo and Mr. Francis Jim B. Tuscano, the core committees headed by Mr. Christian Bumatayo (Digital & Social Media); Ms. Eya Bisenio (Programs – Plenary); Mr. Jerome Jaime (Programs – Breakout); Ms. Jing de Guzman and Mr. Jeoff Madarang (Logistics & Manpower); Ms. Rowena Sison (Sponsorships); and Mrs. Lynette Gozo (Secretariat); and equally as important, the 50 brilliant volunteers from different units who came together to make all the plans a successful reality.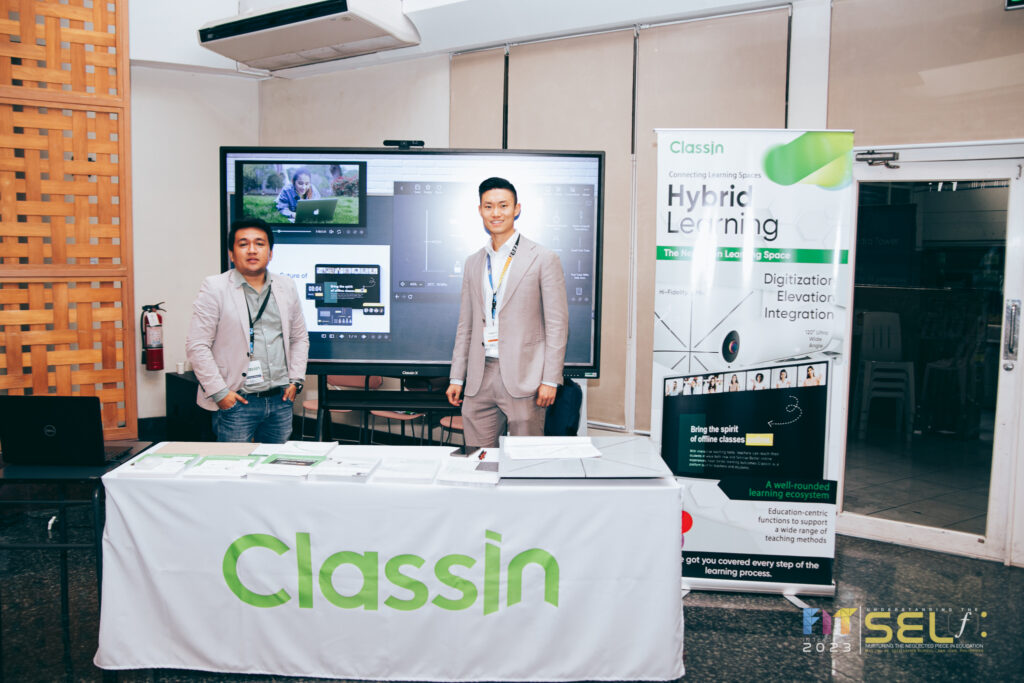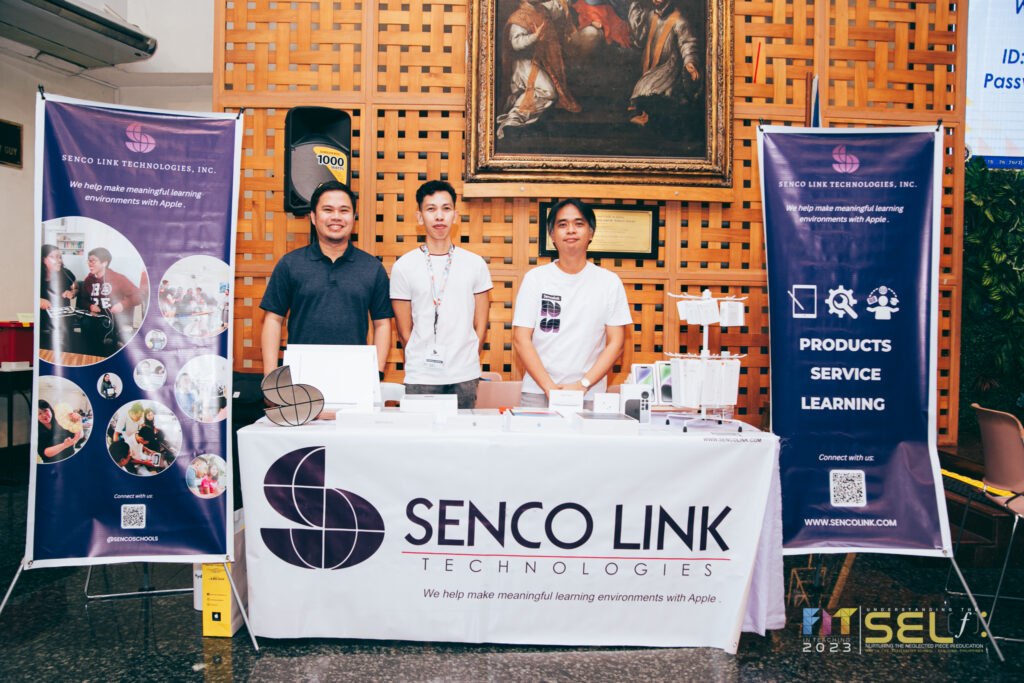 Special thanks and appreciation are also accorded to the following sponsors and partners for their invaluable support and contributions to the conference: Senco Link Technologies, Inc.; Classin; Hytec Power, Inc.; Edpuzzle; C & E Solutions; F & J de Jesus, Inc.; Rex Education; Wela School Systems; Xtreme; PowerMac Center; ERL Technologies; Abiva Publishing; Xavier School Parents Association; MindNation; and Quipper. Their dedication to education and commitment to empowering educators and students have been instrumental in making this conference a transformative and inspiring experience.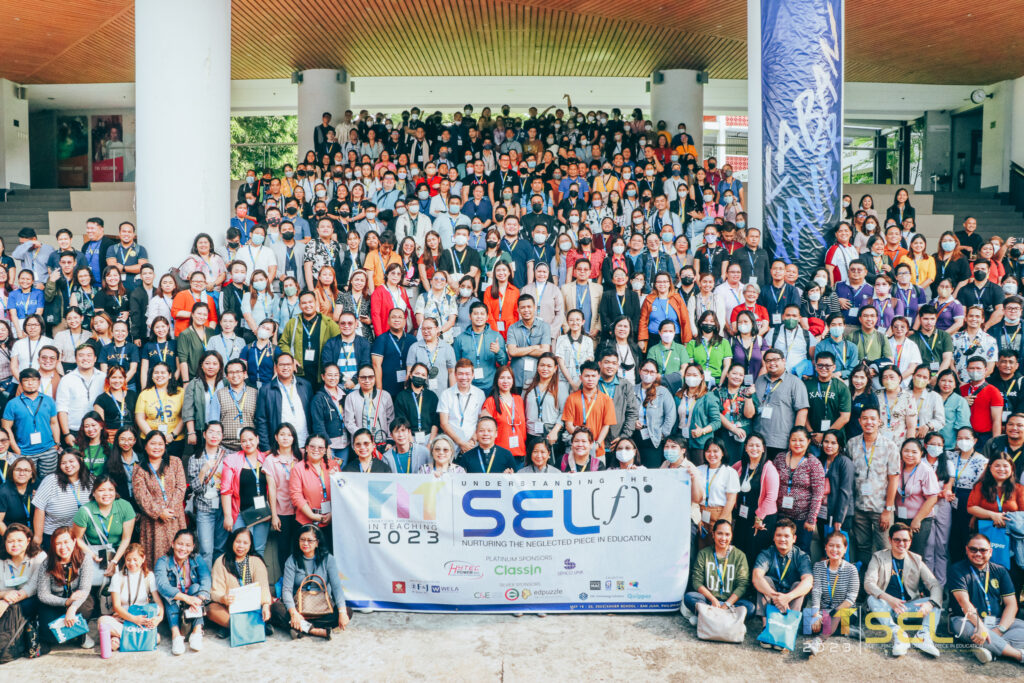 The highlights as well as the detailed recap of the two-day Frontiers and Innovations in Teaching Conference 2023 can be accessed through the event's official Facebook and Instagram accounts.