Xavier School Nuvali was honored by the visit of Mrs. Juanita So Tiu and her family on Saturday, March 25, 2023. The occasion was the signing of the deed of donation and groundbreaking rites for the Juanita So and Vicente Tiu Lim Junior High School Building. Also on hand to represent the family were Wellington Lim (XS '75) and Edward Lim (XS '87), and their nephews.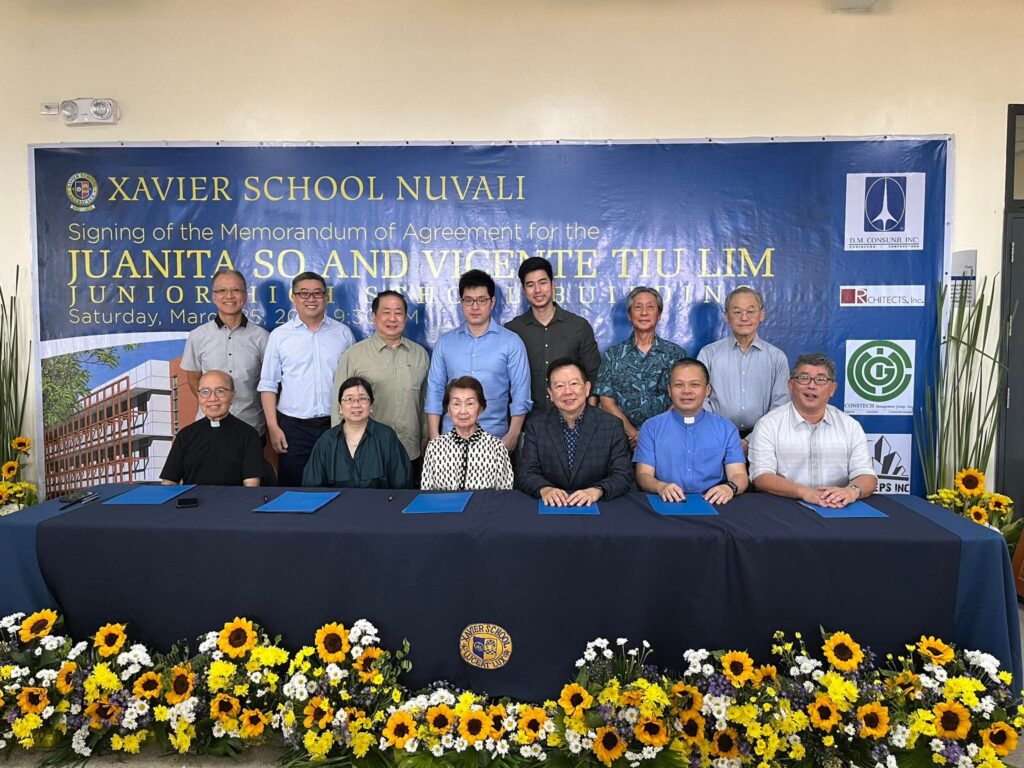 In their brief remarks, the School President, Fr. Ari Dy, SJ, briefly recalled the history of XSN and highlighted the vision of increasing access to education by accepting full scholars from public elementary schools. The previous day, the second batch of full scholars had graduated, four of them with honors.
Mr. Johnip Cua, Board Chairman, recalled the generosity of the Lim family through the constant readiness of Mr. Vicente T. Lim to support Xavier School. The Senior High School building in San Juan was named after him by his children, and this new building in Nuvali is named after both he and his wife. Mr. Cua praised the Lim children for honoring their parents while they are still alive. This was also highlighted by Mr. Edward Lim, speaking on behalf of the family and affirming their great belief in education. He shared a story of bringing many foreign guests around Manila, and how they were very affected by the poverty around the country. He credited his Jesuit education for the social consciousness that led him to provide his guests with a holistic view of Philippine realities. 
Like several of the buildings at XSN, the new building was designed by Architect Bong Recio. The contractor is DMCI through the personal engagement of Mr. Jorge Consunji (XS '69), represented that day by his son, David (XS 2000). The construction management group, Constech, was represented by Engr. Benjamin Cabral.