Ivan Travis Cu (8G) emerged victorious by bagging the bronze medal in the 2022 Asian Youth Chess Championship in Bali, Indonesia last Oct 13-22. 
Ivan's victory not only brings honor to the school but to the country as he  "ended the country's four-year medal drought in the individual tally since IM Marvin Miciano topped the U18 and received his title."   (People's Tonight)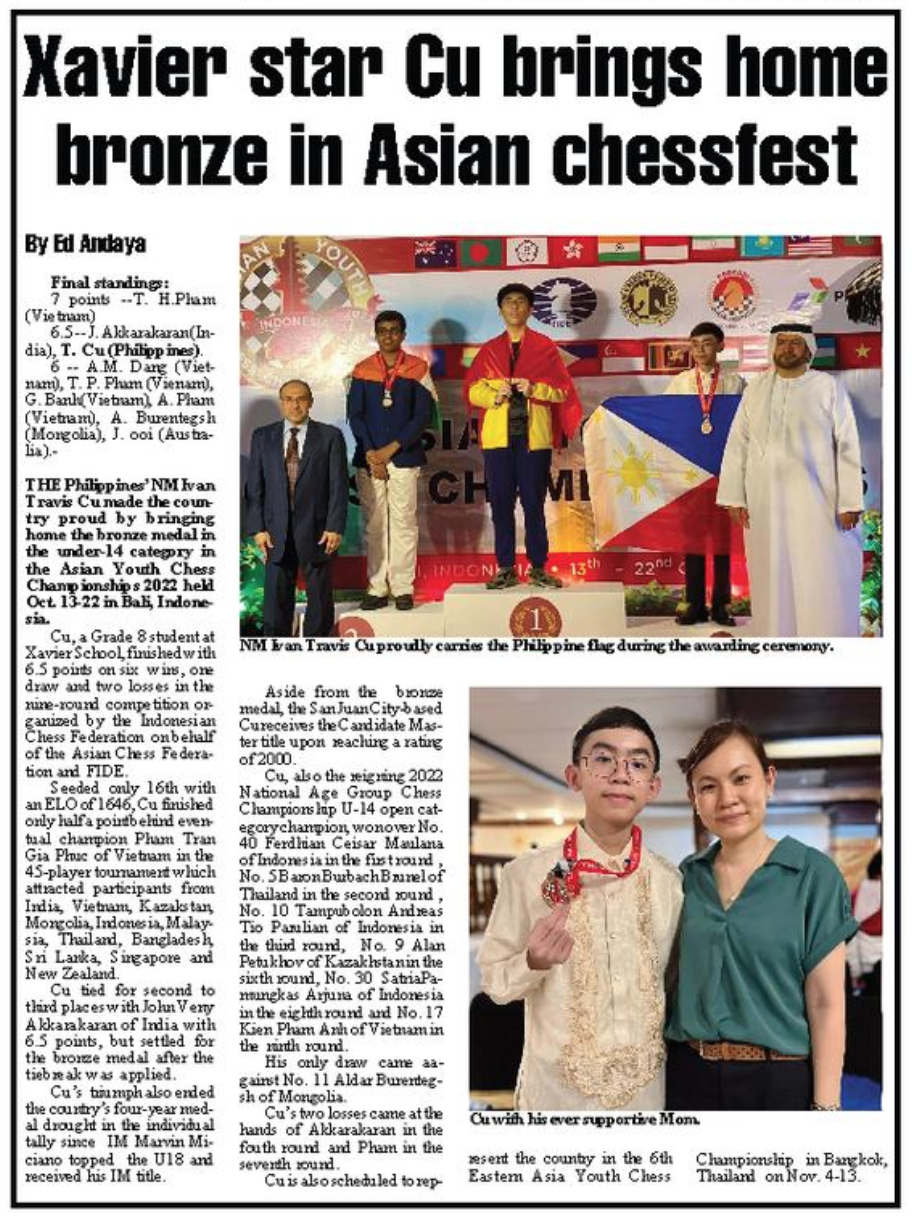 Apart from winning the bronze medal, Ivan was also received the Candidate Master title upon reaching a rating of 2000. 
Ivan is set to represent the country in the 6th Eastern Asia  Youth Chess Championship in Bangkok, Thailand on Nov. 4-13. 
Xavier School is truly proud of its homegrown chess master who has nurtured his talent and skills throughout the years. May he continue to let his light shine!