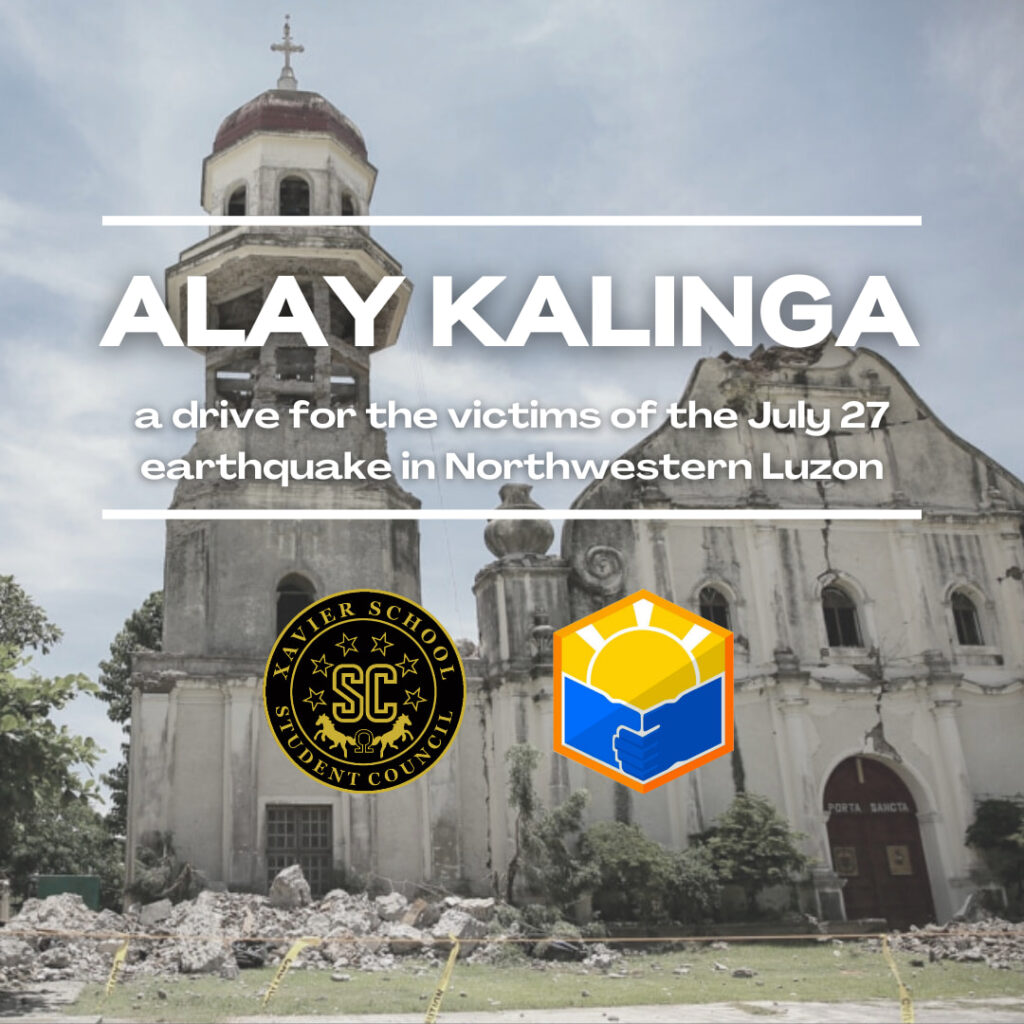 Dear Xavier Parents,
On July 27, 2022, a major earthquake with magnitude 7.0 shook the provinces in northwestern Luzon and adjacent areas including Metro Manila. This triggered landslides and collapse of structures, particularly in the province of Abra where the epicenter was located. School buildings were greatly damaged and will need to be rehabilitated in order to be useful this upcoming opening of classes. Knowing that fellow students will be starting face-to-face classes soon, assistance is greatly needed to ensure that they can learn in a decent environment while having the necessary materials to do so.
With this, the Student Council Executive Board, together with Lingkod – Xavier School's student-led social action committee – relaunched Alay Kalinga last August 2 to raise funds for the School Division Office of Abra. As of today, August 15, the donation drive has already raised P44,303.00 but there is still a continued need for our unrelenting support, as the effects of the earthquake are still strongly felt by our kababayans in the north.
We would like to knock on your door and seek your generous support by donating to this drive. The school will continue to accept monetary donations until Friday, August 19, through the following payment methods: