03 October 2023

To the Xavier Community:

The Xavier School Board of Trustees is pleased to announce the recipients of the 2023 Xavier-Kuangchi Award for Exemplary Alumni: three graduates of Xavier School who are inspirations to us all are being recognized for their socio-civic engagements.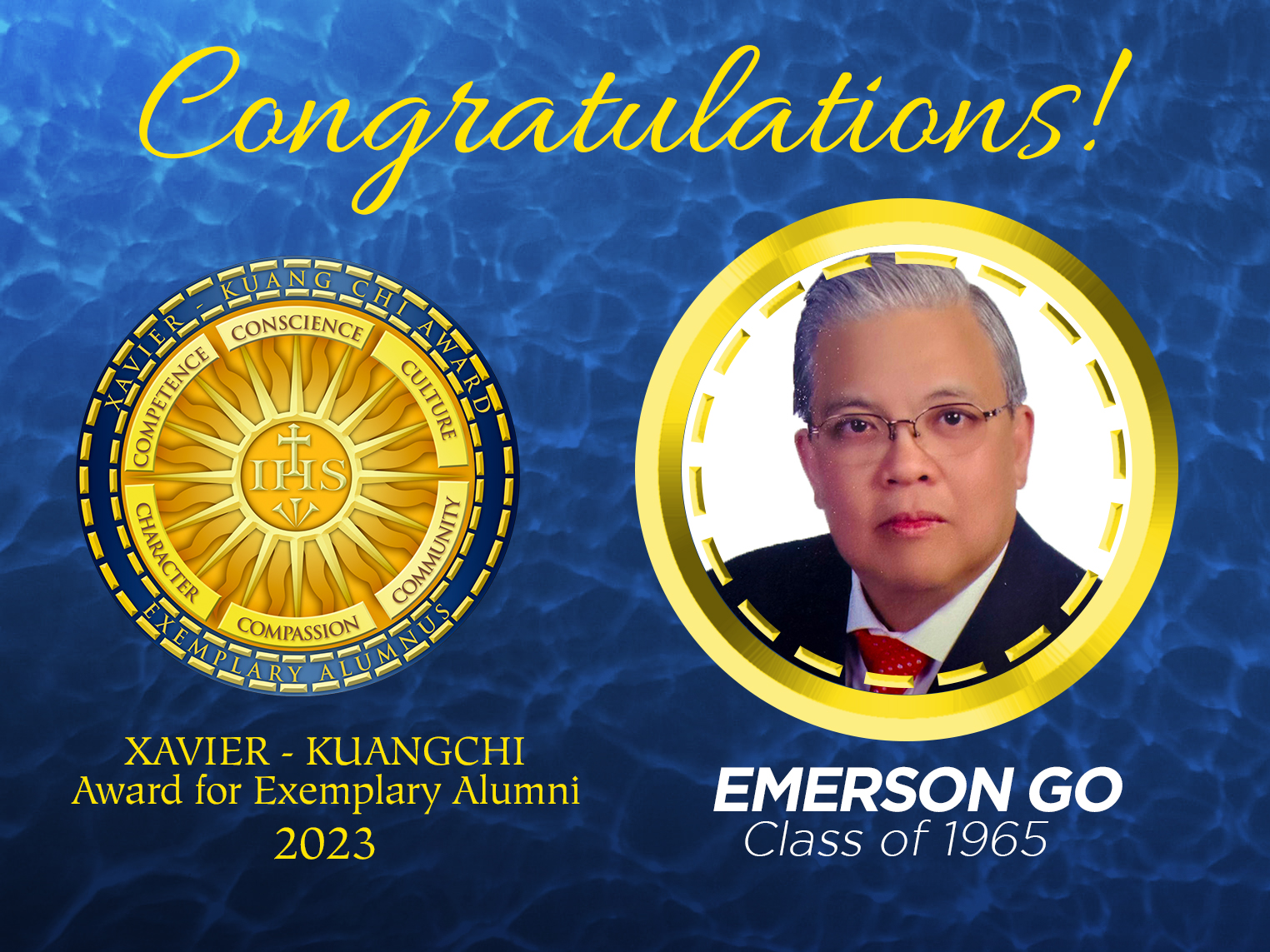 Emerson is Past President (1971-73) of the Alumni Association of Xavier School, and is considered one of the "elder statesmen" of the association. Over and above his sustained and generous benefaction over the years to both Xavier School and Ateneo de Manila (most especially in support of scholarships for the financially needy), he has been a leader in the Chinese-Filipino community, spearheading many projects for the Phil Ko Ing Family Association, Inc., which he served as President from 1989 to 1993, Phil Yong Kee High School (Phils) which he served as Board Chairman from 1994 to 1998, and the Philippine Liong Tek Go Family Association, which he served as President from 2014 to 2016 (and where he is now President Emeritus).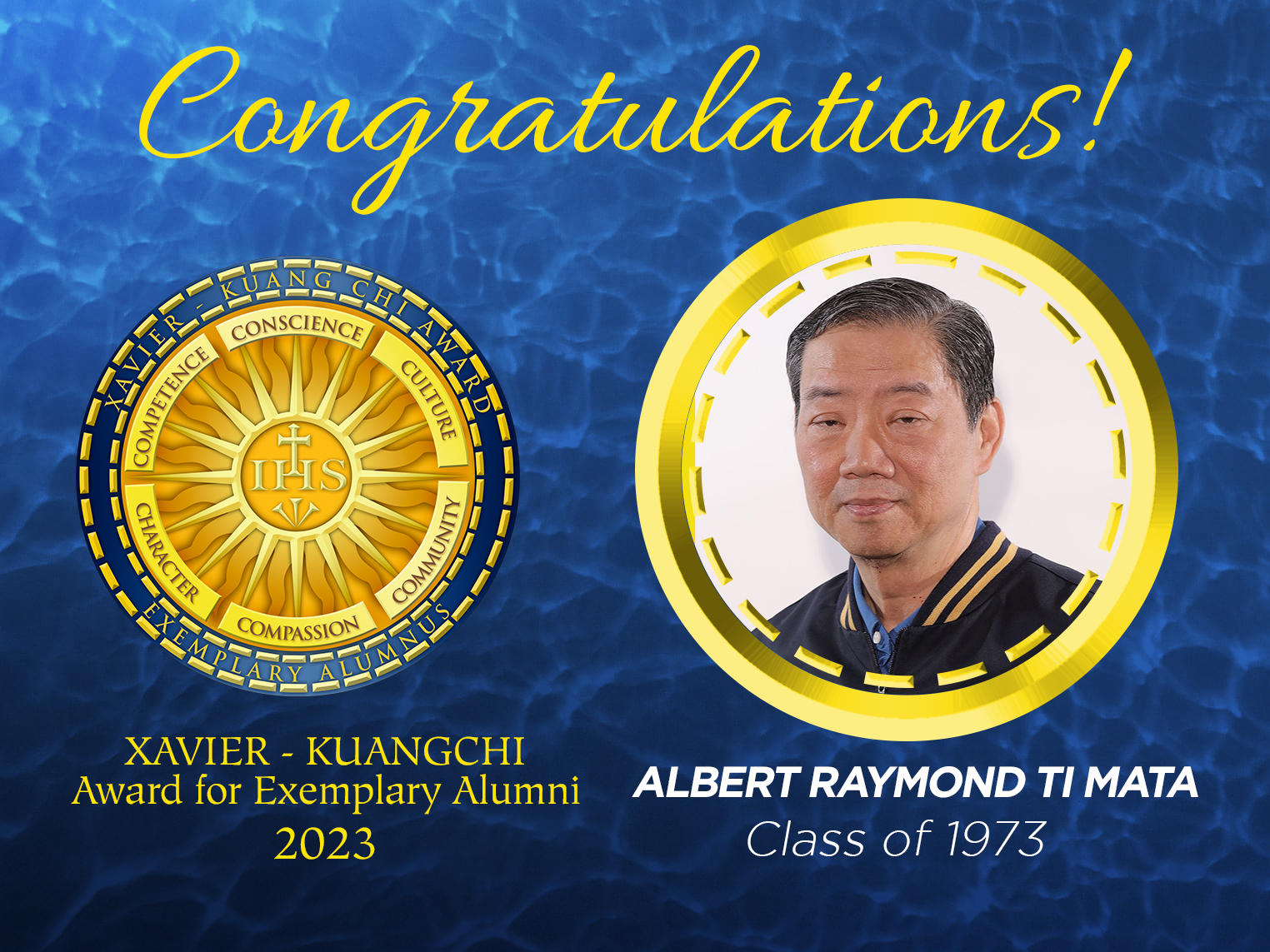 Albert has been very active in a wide variety of Chinese-Filipino organizations from an early age. He was recruited into the Youth Group of the Philippine Tang-Yu Foundation in 1986, and eventually became President in 1995. He joined the Board of Trustees of the Foundation in 1998. In 2002, he was inducted into the Board of Directors of the Caloocan City Filipino-Chinese Chamber of Commerce, and the Caloocan City Filipino Chinese Fire Prevention Association. In 2004, he was inducted into the Board of Directors of the Philippine Federation of Jinjing Towns, Inc., and in 2009, he was elected President of the Philippine Jinjing Buze Family Association, representing his father's hometown in China. He joined the Board of Hin Long Inc. (their family association) in 2009, and eventually became its Treasurer. He continues to serve Hin Long to this day, and his leadership was especially noted during the pandemic lockdown period, when he worked to ensure that all their charitable programs continued to operate at a time when their assistance was especially needed.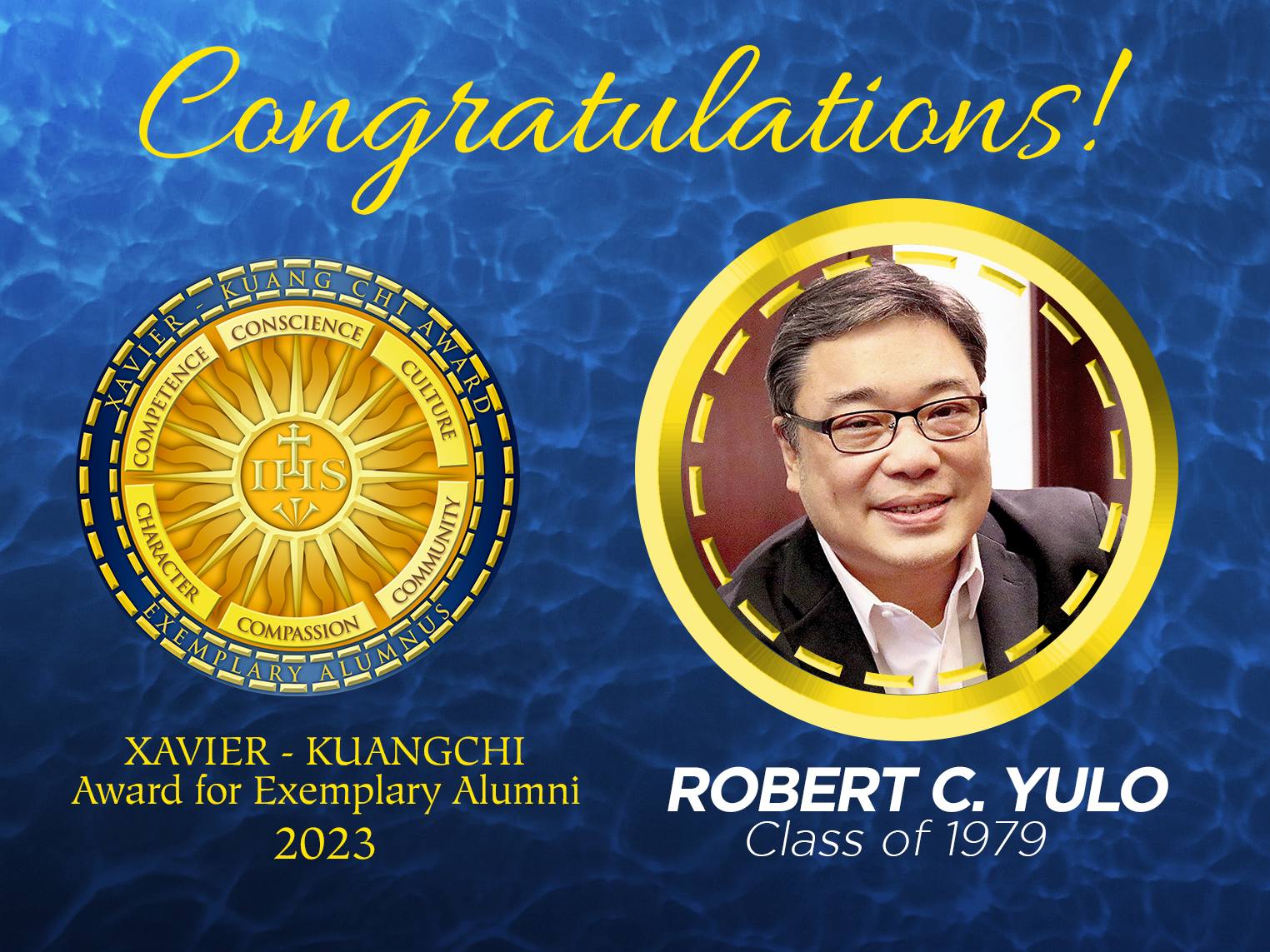 Bob Yulo's service to the community is of a more quiet kind, not marked by positions or titles in prestigious organizations, but by passionate and sustained devotion to a single ministry to which he has dedicated his life: the music ministry of the Days with the Lord in Xavier School. He has been the driving force for the music crew of the Days with the Lord since 1979, not just as leader of the group for many many years, but also as mentor and formator for succeeding generations of leaders of the music crew. Almost 45 years after he first attended his own Days with the Lord, he continues to quietly work with, and lead, the music crew. On a separate, but in many ways corollary track, he also shares his gift of song through musical compositions that are always intended to give praise to God and to share His love with others. He has produced a number of albums with the sole intention of raising funds for non-profit groups, such as the Kythe Foundation. The "Music Man" of the XS Days with the Lord lets his light shine through song.

We thank Emerson, Albert, and Robert for dedicating so much of their lives to the service of others, giving generously of their time and resources, and are proud to bestow this award upon them. We will have an opportunity to share their stories in greater detail at the awarding ceremonies to be held in November of this year.

May their example inspire our alumni, especially the younger ones who are still making career choices, to similarly explore roads that are less traveled, especially those that may lead them to the path of service to the Filipino people.

We thank the Xavier community and in particular the Xavier-Kuangchi Award for Exemplary Alumni Awards Selection Committee, chaired by Mr. Rudy Ang, XS '79, for their leadership and involvement in this year's search.

Luceat lux!
(signed) (signed)
Fr. Aristotle C. Dy, SJ, Ph.D Mr. Johnip G. Cua
President Chairman