"The end is the final page of a book. In Lego, it's not a thing" – John Comley
I have always been fascinated with Legos and can proudly say that it has been an integral part of my childhood for as long as I can remember. I was always so inspired on how people can create such insane builds from a pile of mere bricks. I, too, remember my experiences from the joy of finishing a build (especially if you were below the age recommendations), to struggling to remove that one rogue piece, and the classic—stepping on the brick that you were looking for this entire time. Veering away first from my inner child, as college applications are nearing, the fright of knowing whether one is prepared truly is something I am sure everyone is concerned about. As we begin our transition into college, the theme The LEGO Feel by the Guidance Department is able to give us that "feel" of reality as we begin building towards our future whilst remembering those along the way who have helped us become who we are. 
For the past few months this school year, we have been given talks and guides that slowly prepare us for the approaching applications. We started off with the most crucial question this entire Senior High School: "What career do I want to pursue and/or see myself doing in the future?" However, as we delve deeper into the process, this question that we have been asked ever since pre-school has changed into an avenue of never-ending questions (many of my teachers know how much I have been messaging them). Aside from "What career do we want to take up?" starting our resumé has then brought up another question: "What defines me, what have I done these past years, and am I truly prepared for college?" Thankfully, these multiple "lego bricks" that have carried us, the various pieces of advice given from our past four speakers have been able to ease the burden for us. Admittedly with the constant workload and irregular sleep schedules, being able to listen in talks has been quite difficult. Nevertheless, there were a lot of takeaways that spoke to me and could help those as well worrying for the upcoming obstacles to come. 
(1) Our first step to anything of course would be to create our resumés and eventually prepare for the dreaded college entrance essay. I like to think that this part is where we answer the essential question of "What have I done these past years?" By being able to note down our different experiences inside and outside of school, we are able to take a stroll down memory lane and see what we did during our whole High School experience. However, many of my teachers always remind us to never be discouraged since this is more of a way for your teachers (especially recommenders) to gauge what you have been up to (basta 'wag shady). The resumé may already be seen as a challenge, yet as many colleges begin announcing the suspension of entrance tests, the essay will be a part of the "golden ticket" towards your dream university. This is where you will be able to show what defines you by putting aside your more academic half and showcasing your more personal and reflective side. Good luck! 
(2) Ever since late Grade 10 till the start of Senior High School, once again we go back to the age-old question of what would we want to be in the future? Simply choosing a certain occupation sadly is not as easy as that. Through the multiple talks especially with colleges that even specialize in a certain career path, I was able to see the nitty-gritty details of the courses, the subjects, et cetera. While we still have a few more days before we begin the actual assistance in applying, I would say that now is the best time to continue discerning what courses you are truly passionate about, and as always, if you can see yourself in that career in the future. 
(3) This is, in my opinion, the most important part of the entire theme—LEGO Feel. Through the different talks by four amazing alumni, we were able to see the advice before, during and, after college, the what-ifs, the should haves, and the "bricks" in their lives that we too should recognize. As many of my fellow Xaverians like to say, there is a seventh C—Cramming, and although this is possibly true, it was one of the biggest nuggets of advice given by our speakers. In order to create a great build in anything, there must always be a strong foundation and that is what our High School is all about. Many may have had regrets, but a word of advice from the elders is to take your studies seriously as these are building parts to the "golden ticket." Likewise, I am sure that we all want to make the most out of our college experience—myself included, and so our speakers once again encourage us to take every opportunity that is within our grasp.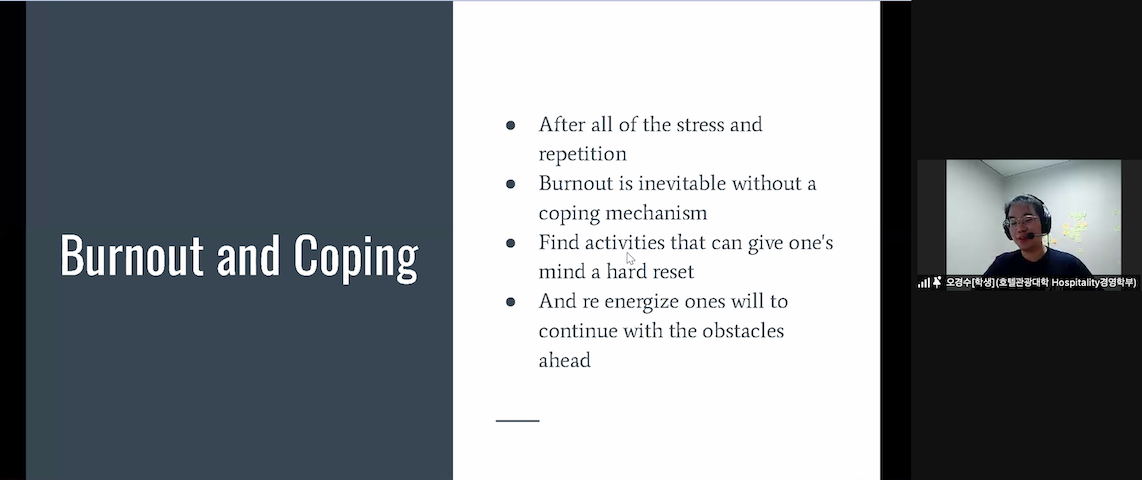 There will always be something that we may have missed, yet by trying out as many offers as possible—not just for the sake of having to but to be able to grow through the experience. Last but not the least, we must recognize the bricks of our foundation and the people, adventures, failures, and wins in life that has brought us here. The help of our loved ones, our barkada, our mentors and teachers, and those turning points in life will all have an impact on us. There is no full guide to preparing for college because each and every one of our experiences are unique, but through these nuggets of advice and guidance from elders, we will be able to continually piece our lives together.