On August 3, 2019, the Rededication of the Gokongwei JHS Building was held at the Multi-Purpose Hall (MPH) of Xavier School, San Juan. 
The program was hosted by Mr. Exxon Yu, JHS Asst. Principal for Academics, who started with an appropriate proverb for the occasion: "There is a proverb that says a good name is more desirable than riches (Proverbs 22:1). It is but fitting that the Junior High School Building be named after a family whose name is synonymous to courage, excellence, and service." 
Fr. Arturo Borja, SJ, School Chaplain, led the invocation, citing the story of Jesus visiting the home of Zaccheus. After the invocation, Fr. Aristotle Dy, SJ, School President, gave his opening remarks, followed by an appreciation message by Mr. Jacinto Ng, Jr., Chairman of the Xavier School Educational & Trust Fund (XSETF). In Mr. Ng's speech, he expressed  how we have been  "witness to a heart of magnanimity across three generations of the Gokongwei Family."  He recounted how Mr. and Mrs. John and Elizabeth Gokongwei were founding and anchor donors for the  High School Building, which was inaugurated in 1992. He ended his speech by acknowledging how "The Gokongwei Circle of Life, truly moves us and inspires us–to honor our families and to do more for others." Mr. Ng's speech may be viewed in full here. 
President and CEO of JG Summit Holdings Inc., Mr. Lance Gokongwei (XS '83) delivered his response on behalf of the Gokongwei family. After his speech, Fr. Aristotle Dy, Mr. Jacinto Ng, Jr., and Mr. Johnip Cua, Chairman of the Xavier School Board of Trustees (XSBOT), came forward for the unveiling of the marker for the Gokongwei JHS Building and the donor board of the XSETF. 
Mr. John Gokongwei, Mrs. Elizabeth Gokongwei, Mr. Lance Gokongwei, Mrs. Robina Gokongwei-Pe, Ms. Marcia Gokongwei, Mrs. Faith Gokongwei-Lim, Mrs. Hope Gokongwei-Tang, Mrs. Lily Ngochua, and Mr. James Go were called to witness the unveiling of the markers. The unveiling was followed by a picture taking of the signage at the first floor of the JHS Building with the Gokongwei family and members of the XSBOT and XSETF. 
Cocktails resumed at the MPH after the thanksgiving prayer and blessing of meals led by School Chaplain Fr. Victor De Jesus, SJ. Mr. John Gokongwei, who celebrates his birthday on Aug. 11, received a surprise birthday greeting in advance from the community, with De Novo leading the singing. De Novo continued to serenade the guests during the cocktails. 
In attendance were the Honorable San Juan City Mayor Francis Zamora; members of the Gokongwei family; members and officers of the XSBOT, XSETF, XSPA, and AAXS; HS administrators, faculty, and staff; alumni from batch '83; members of central administration; and the HS Student Council Executive Board. 
Xavier School thanks the Gokongwei family for their generosity and continued support, as well as the organizing committee for the logistics and preparations for the event.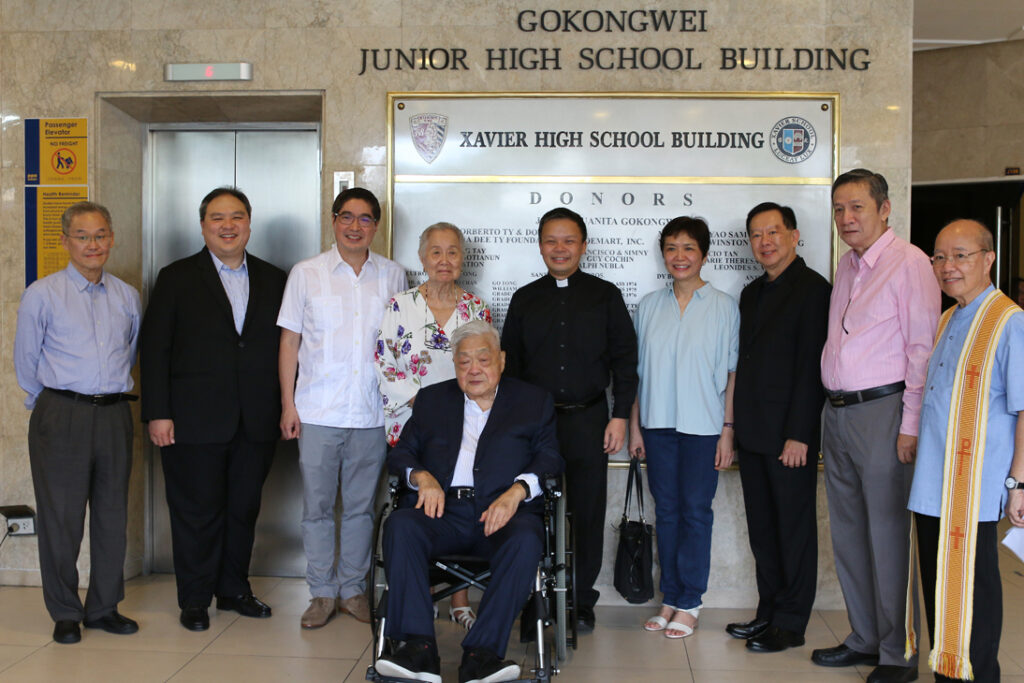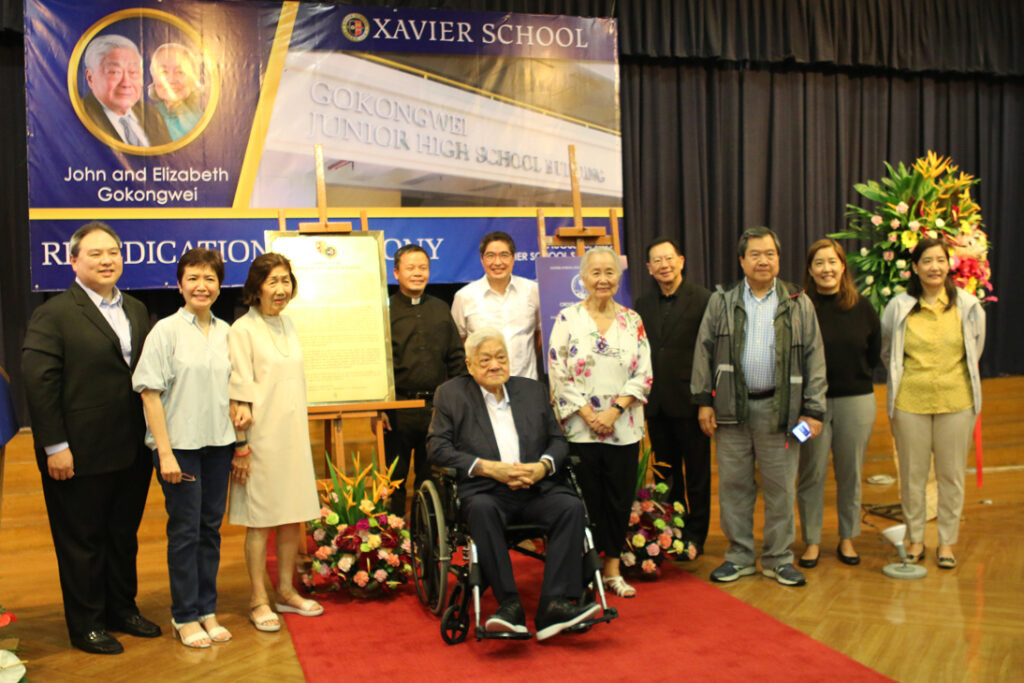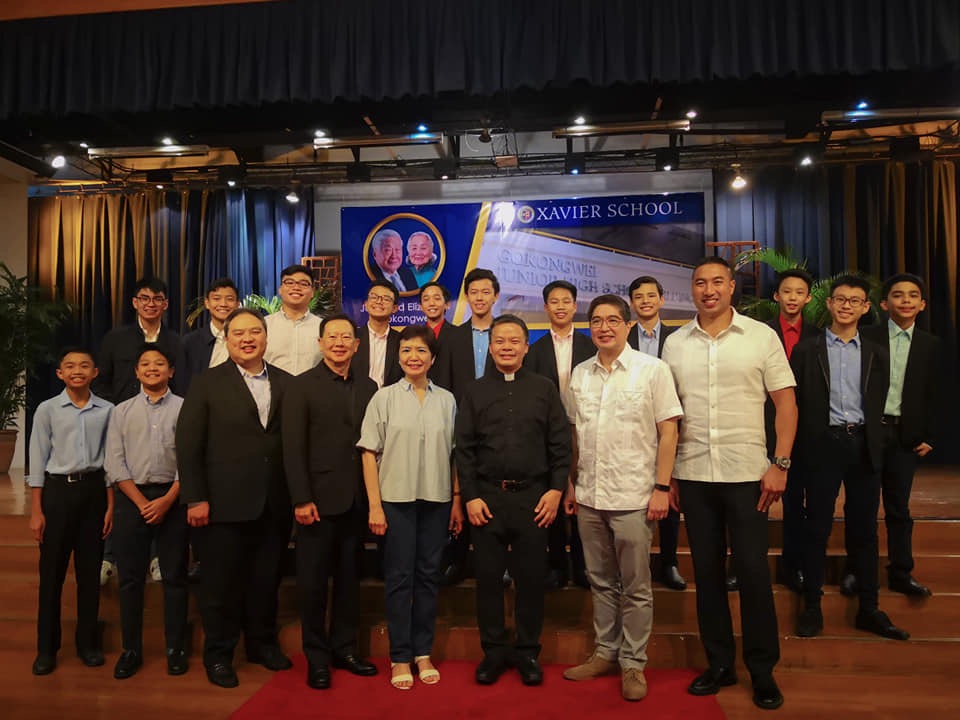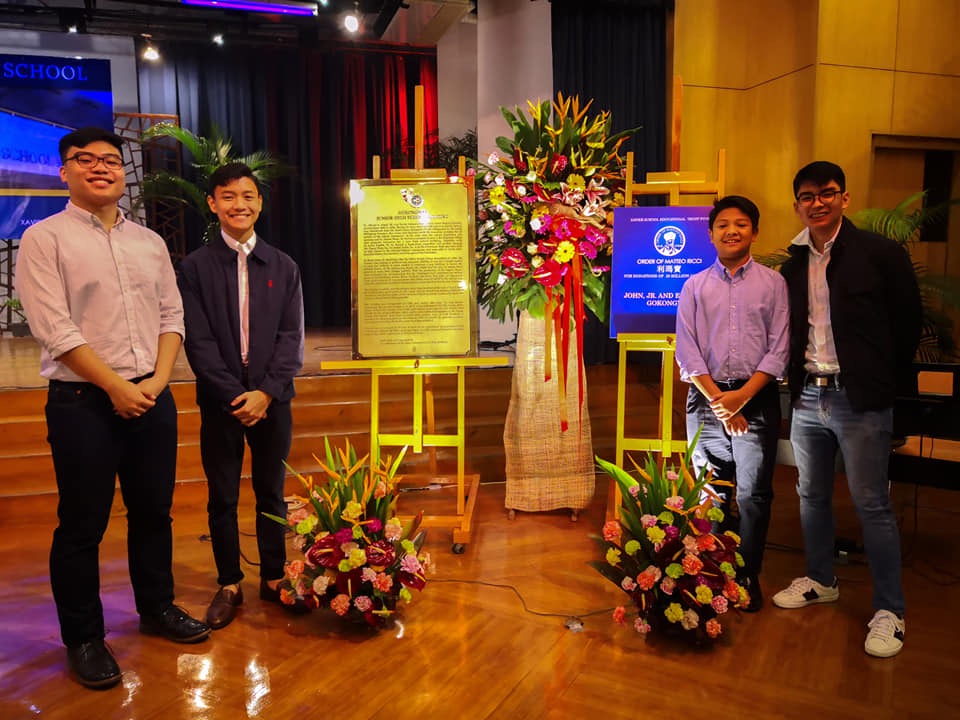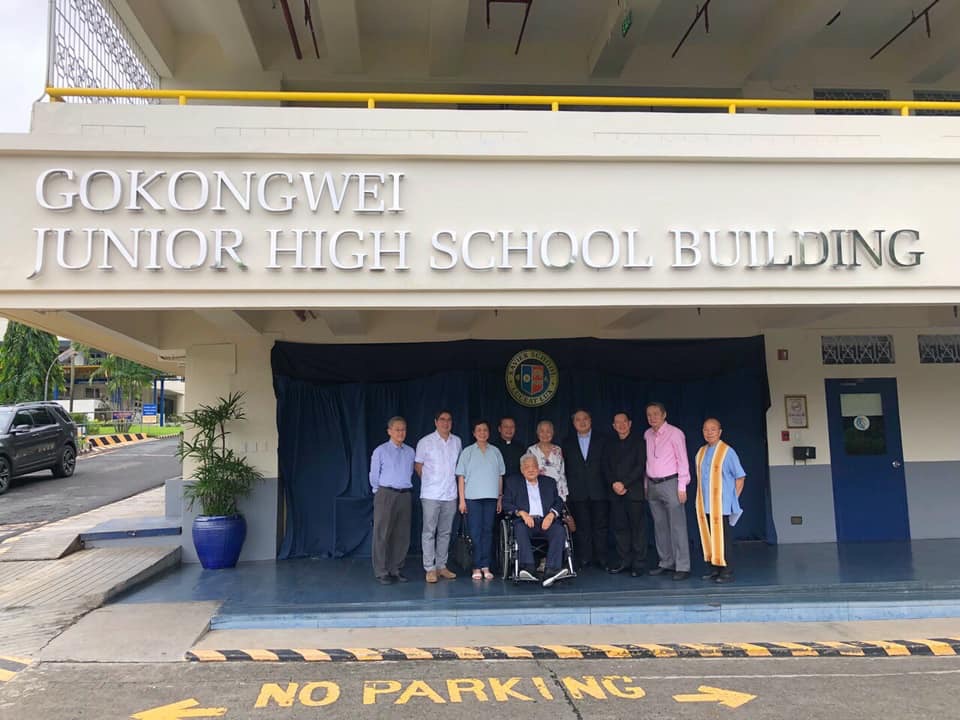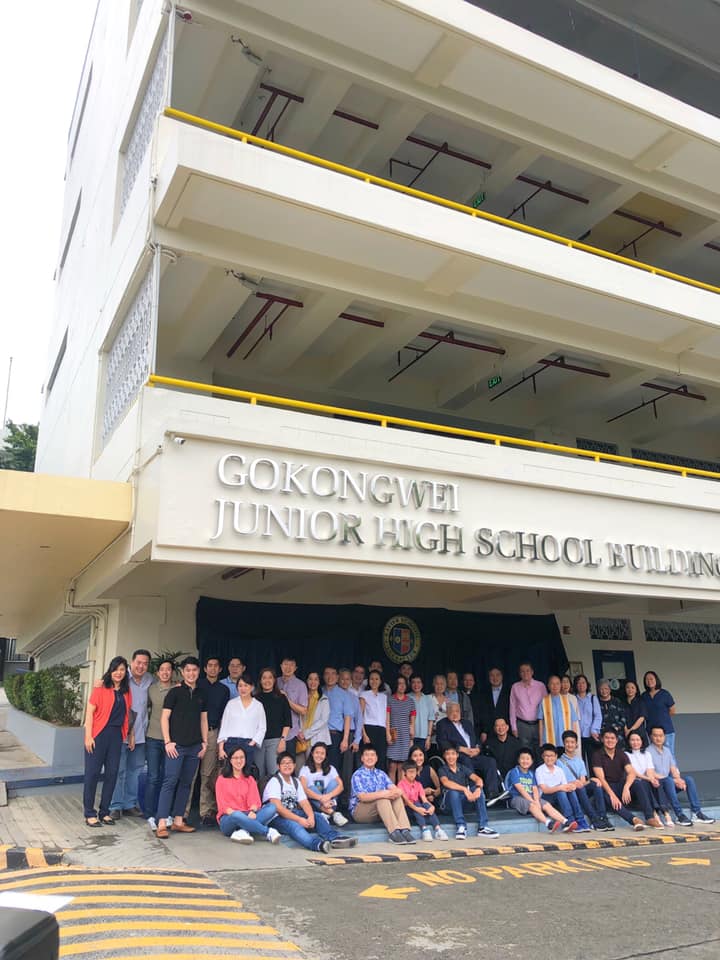 Photo gallery care of Mr. Gilbert Chua