Last January 17-20, 2020, the SEAMO X round of the Southeast Asia Mathematical Olympiad was held in Gold Coast, Australia.
SEAMO syllabus is developed based on the Singapore Mathematical Olympiad curriculum and 40% of contents were modified to meet international standard. It is a comprehensive syllabus which exposes students to in-depth, stimulating and interesting mathematical problems. Since 1991, Terry Chew Institute of Mathematical Olympiads team has started developing its own assessment framework by examining the mathematical olympiad curriculum from countries such as Singapore, USA, Russia and so on. (seamo-official.org)
Three students from Xavier School emerged victorious and brought home gold and bronze medals:
Joaquin Gabriel de Castro, 8B – Gold Medal

Sean Pio Angeles, 6C – Bronze Medal
Emilio Javier Uysipuo, 4H – Bronze Medal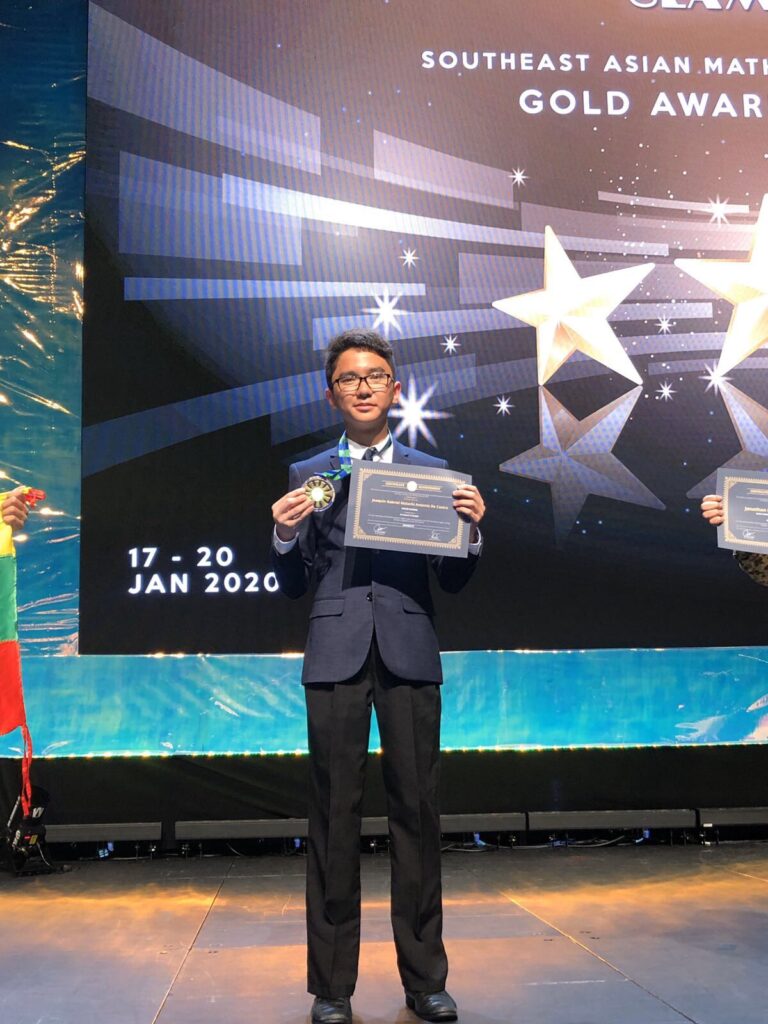 Several Xavier participants who joined the competition also received the merit award. 
1.  Kai Uy, 6B
2. Zachary Isberto, 4A
3.  Kean Tong, 4A
4.  David Tan, 4C
5.  Bryce Chan, 4E
6.  Jared Cruz, 4H
7.  Ian Uy, 4H 
8. Dylan Roxas-Chua, 3E 
The complete list of SEAMO X winners may be viewed here.
Xavier School congratulates these outstanding students for succeeding in this challenging endeavor.  Luceat Lux!