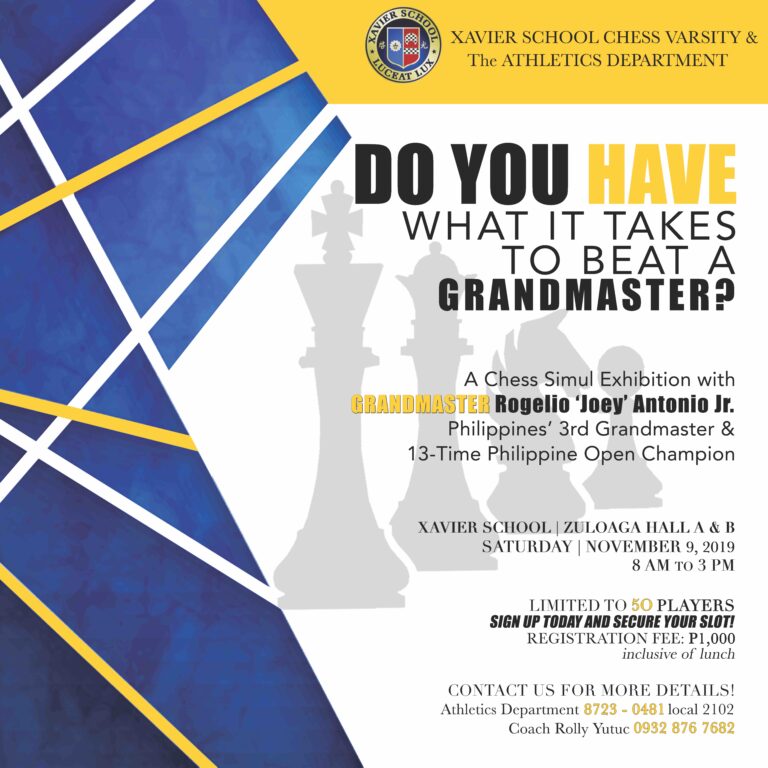 The Xavier School Varsity Chess Team, and the XS Athletics Department, in cooperation National Master Marlon Bernardino, presents a Simultaneous Play—Exhibition with Chess Grandmaster Rogelio Antonio, Jr. This event is on November 09, 2019, 8:00AM to 3:00PM, at Zuloaga Hall.
This event will feature GM Joey Antonio, Jr. playing against 30 to 50 opponents from the XS community; varsity chess team members, current XS students, faculty and staff, alumni, and parents. GM Joey is the Philippines' 3rd Grandmaster, and 13-time Philippine Open Champion. Don't miss this opportunity, and learn valuable insights from a grandmaster.
Secure your slot today.  Visit this link for more information and to download the Registration Form.