As we continue to reimagine and reshape education, especially due to the most recent global education disruption, it is crucial that we understand and appreciate the importance and role of holistic education. By default, school communities focus on upgrading their academic programs and offerings. However, if there's one thing that we've learned from the recent pandemic, it is the importance of well-being, social-emotional learning, and character formation in the lives of students as they get ready to face the ever-growing complexity of the evolving VUCA world. Managing one's self and well-being matter more than ever.
It is in this light that Xavier School excitedly invites educators and school leaders once again to FIT2023!
Frontiers and Innovations in Teaching (FIT) Conference is an educational conference regularly organized by Xavier School – San Juan to help teachers and administrators from around the country to keep up with the demands of the times as regards pedagogy, student formation, well-being, and school leadership. FIT Conference 2023  will be held on ​May 19-20, 2023 (Friday to Saturday) at Xavier School, San Juan City, Metro Manila.  Yes, we are now back for an onsite conference! The theme of this year's conference is "Understanding the SEL(f): Nurturing the Neglected Piece in Education."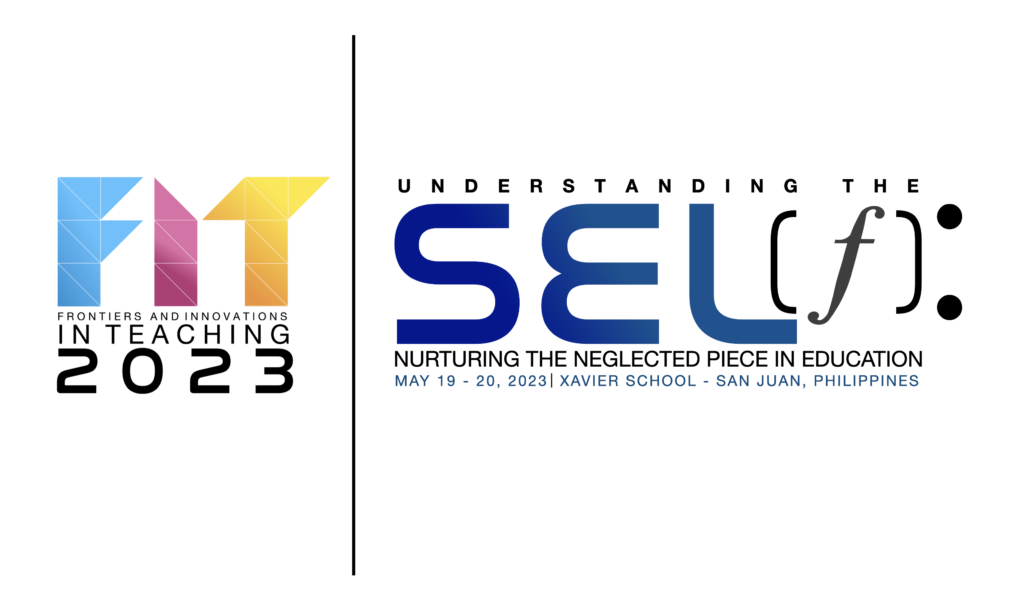 The conference will highlight the value of social-emotional learning (SEL) and well-being. It aims to show how social-emotional learning skills, resilience, and well-being can empower and enable learners to face and navigate the complexities and ambiguities of the real world, whether as individuals or with their communities. The goal of the conference is to equip the participant­s with the knowledge and skills that will allow them to guide their students to practice the various social-emotional learning skills, demonstrate resilience, and manifest holistic well-being in their daily learning experiences in the classroom. More importantly, the conference aims to help teachers empower students as they get to know who they are, form relationships with members of their communities, and contribute to the fast-evolving and digitally-driven society.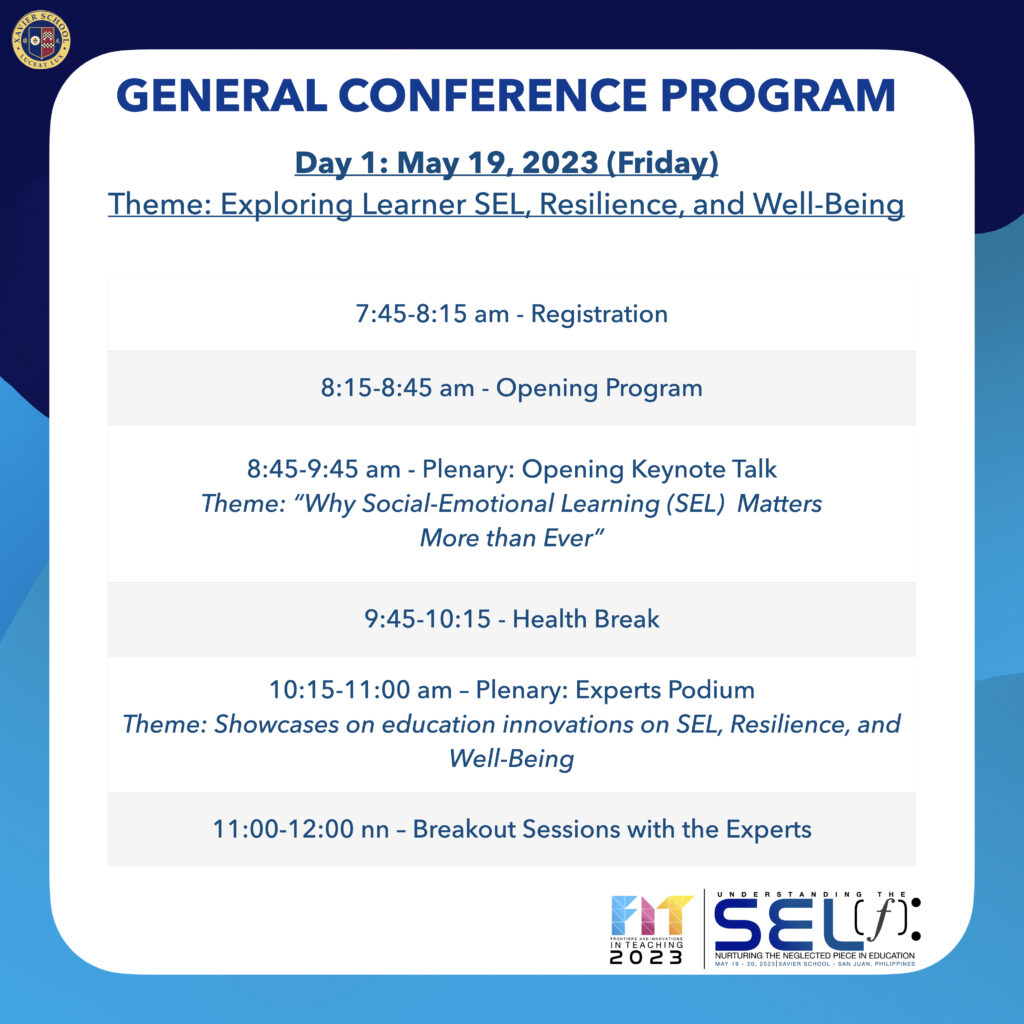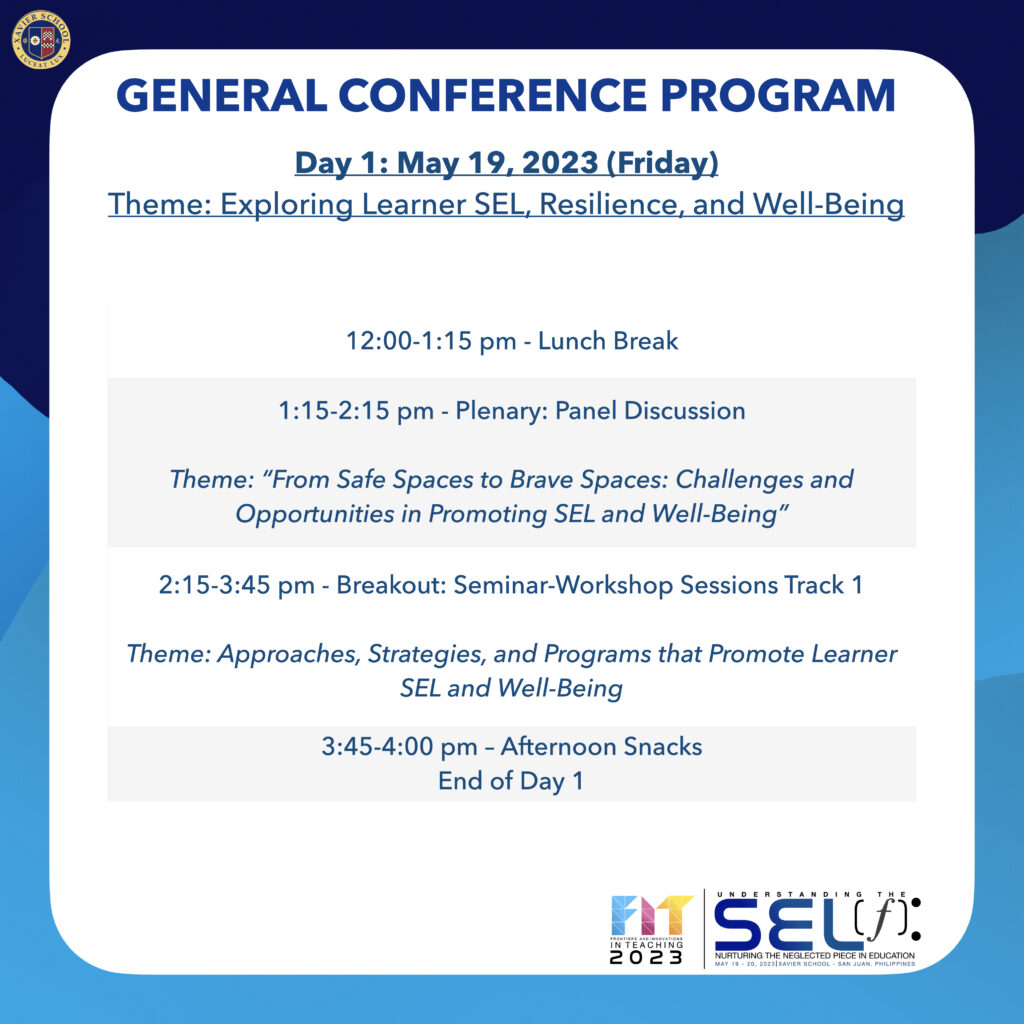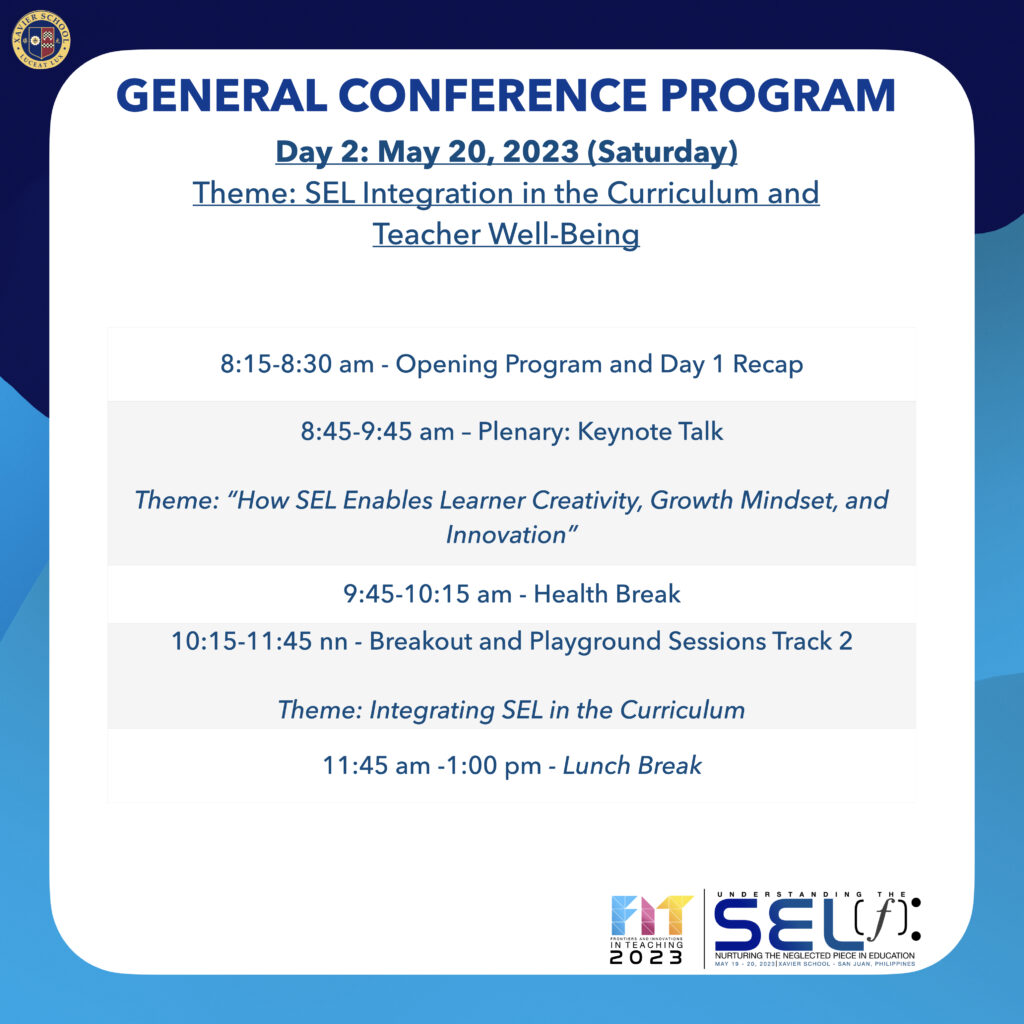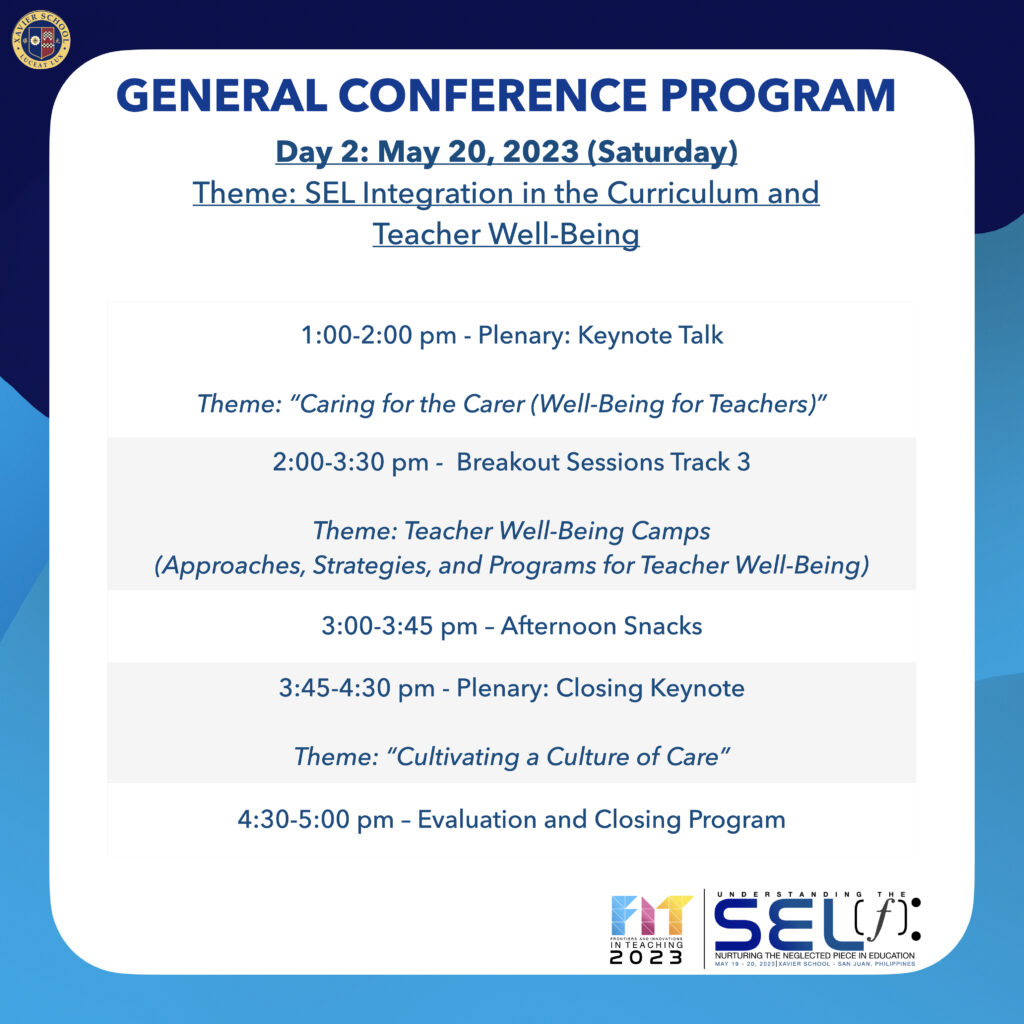 To register, kindly email fit@xs.edu.ph.  Early bird registration is from March 10 to April 10, 2023.  The deadline for regular registration is on May 14, 2023.  Late registrants and walk-ins are not assured of a slot; hence, we encourage you to register early. 
For further details, interested participants may visit our FB page (FIT: Frontiers and Innovations in Teaching Conference) or call: 8723-0481 local 2600 (Mrs. Jessica Demegillo). You may also email your queries to: ​jessicajdemegillo@xs.edu.ph.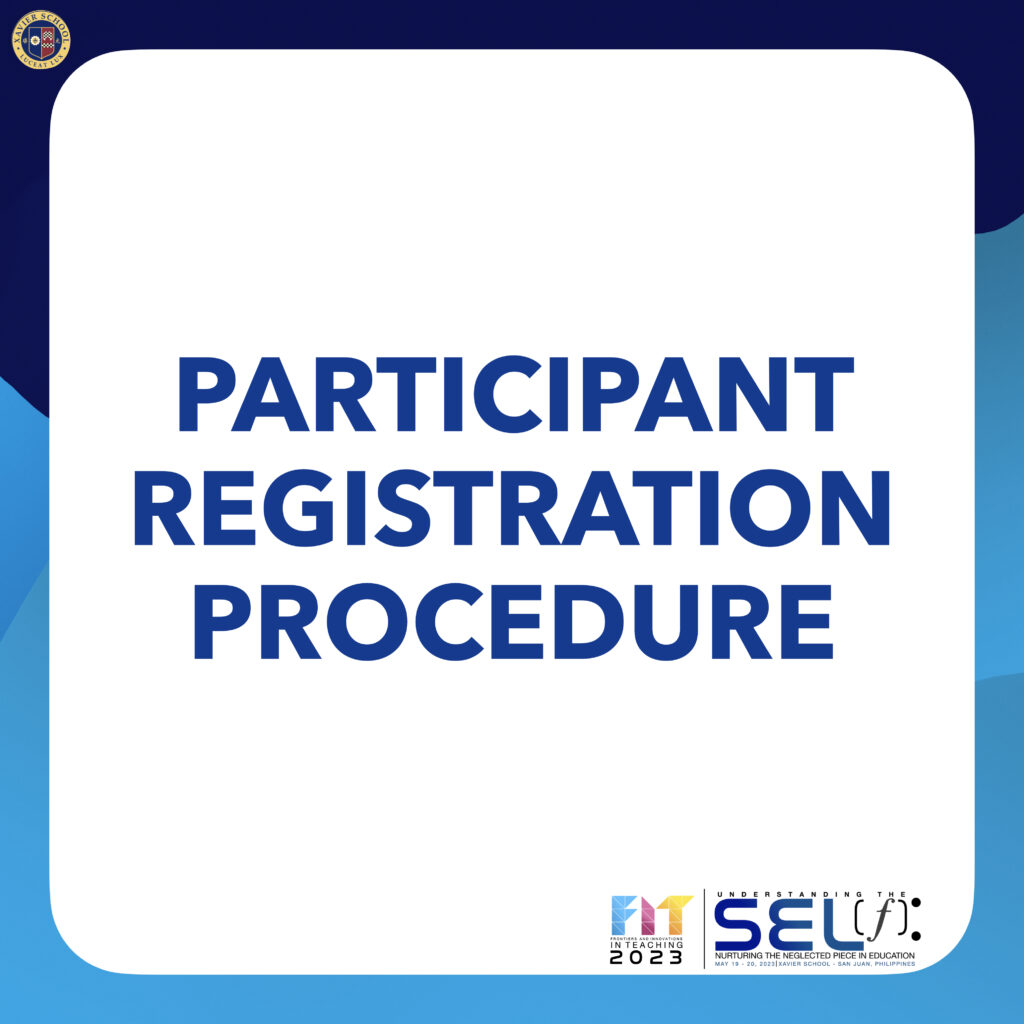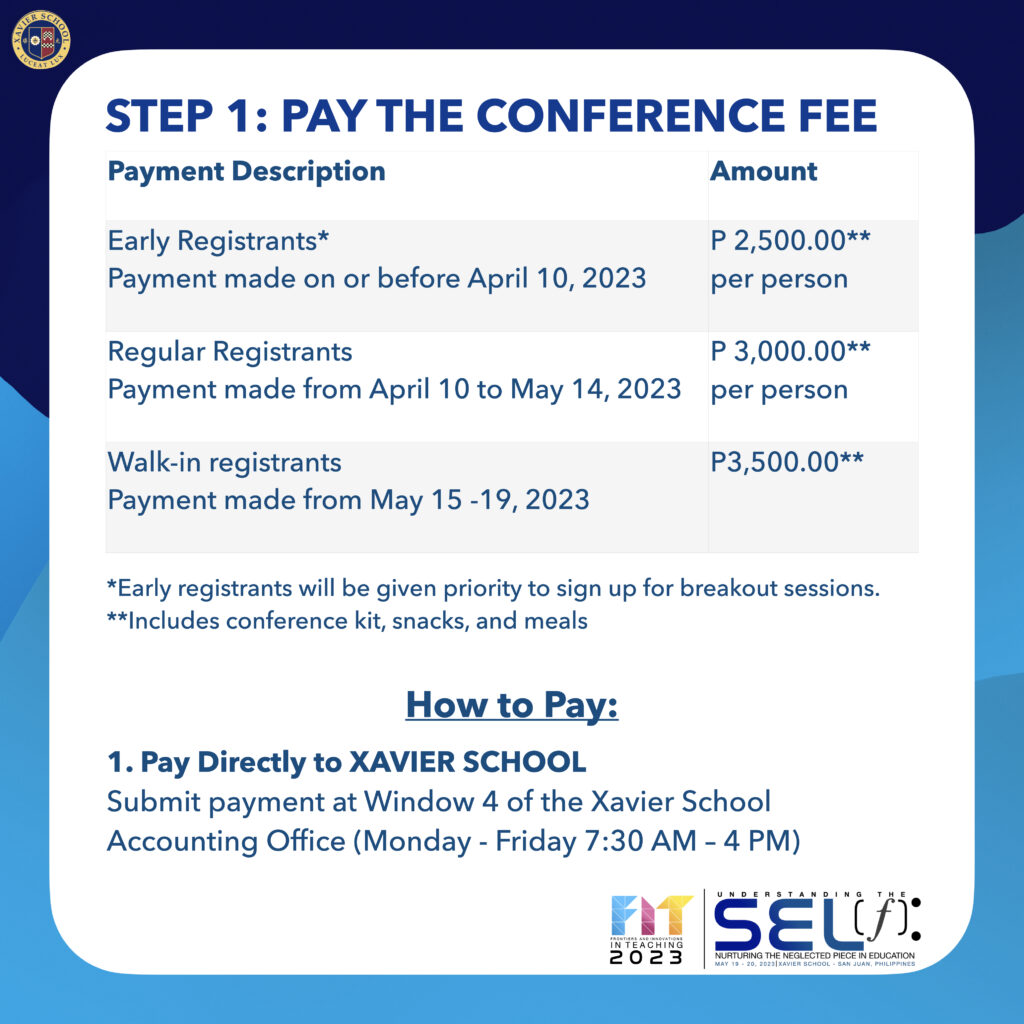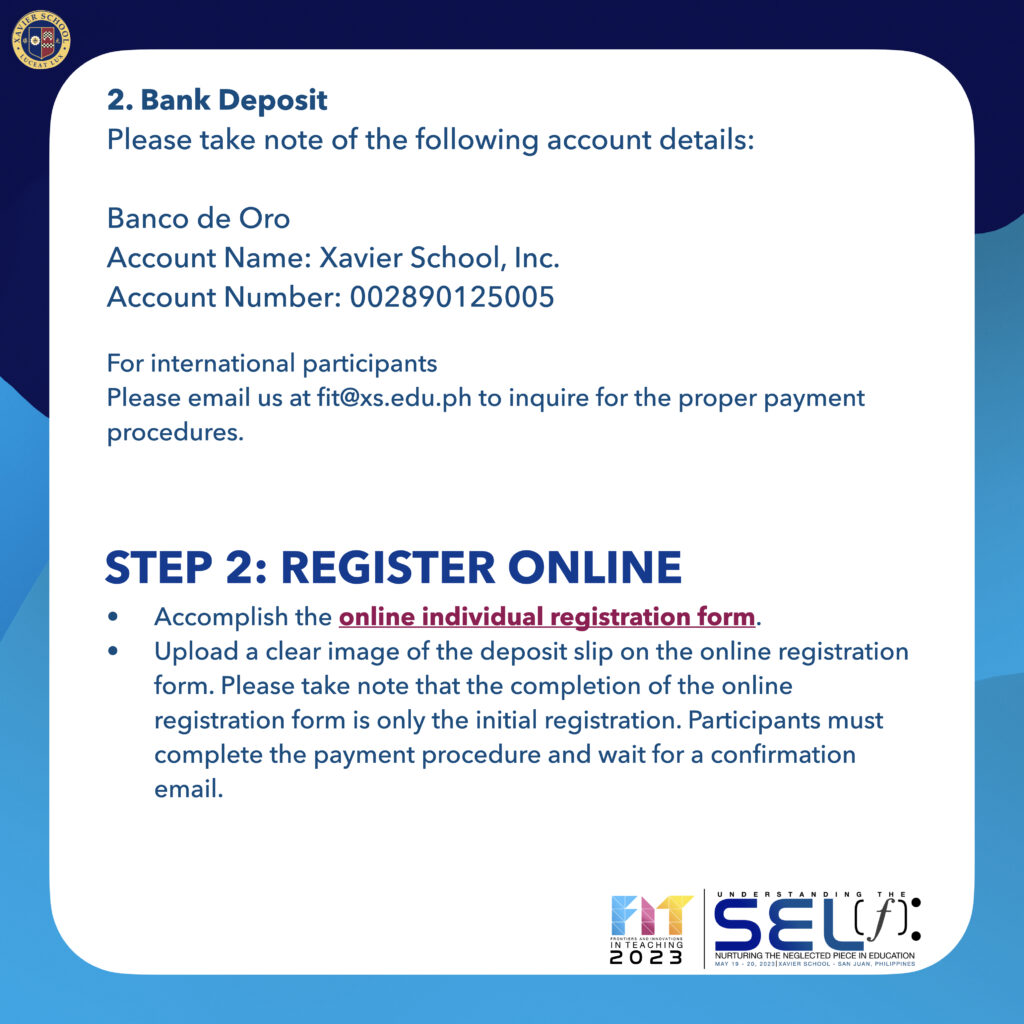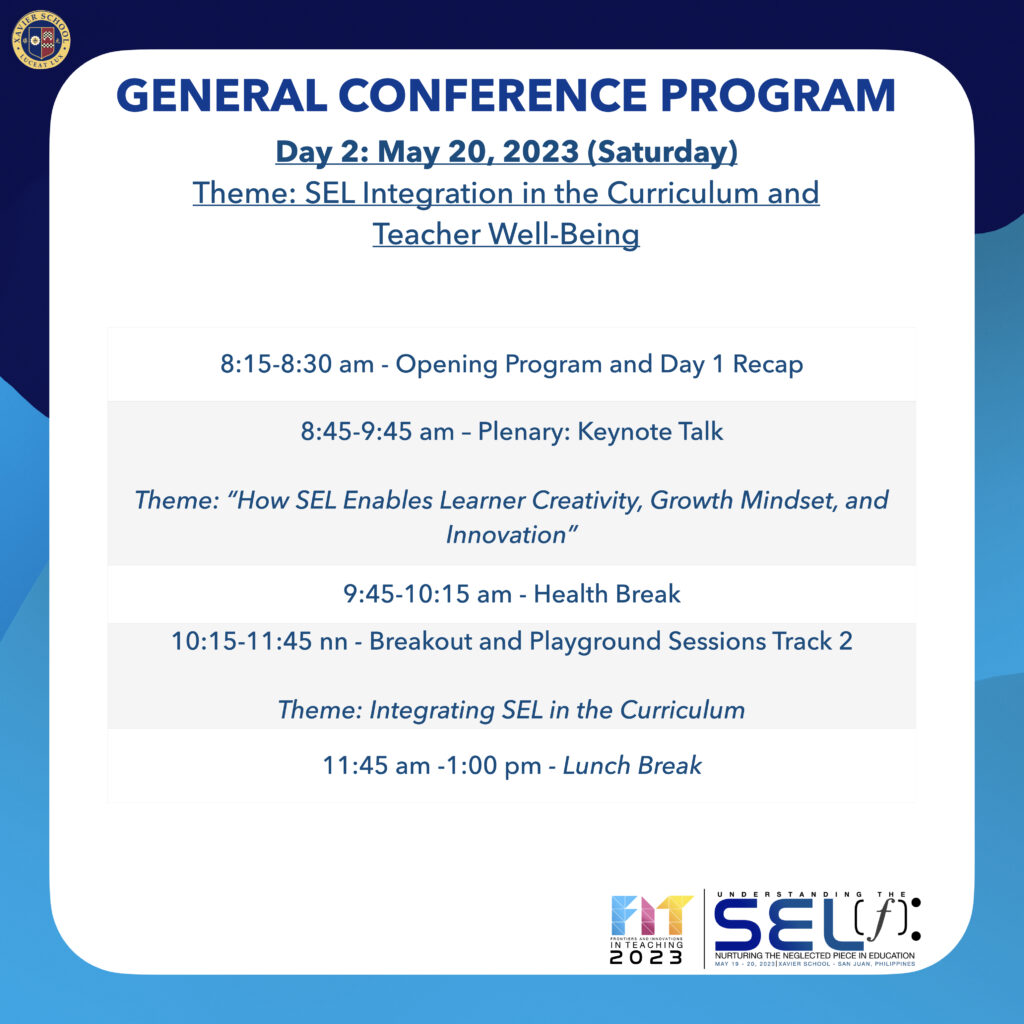 For updates on the conference, follow the official social media accounts of #FITCon2023
We hope to see you at #FITCon2023. Together, let us aim to understand the SEL(f)!