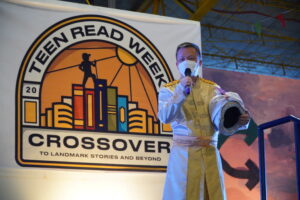 Last October 3-7, the Xavier High School unit held the annual Xavier School Teen Read Week (XS TRW) celebration back onsite after two years. The much awaited event was entitled "Crossover: To Landmark Stories and Beyond," a title that mainly seeks to celebrate one's love for reading as a way to escape to adventures and also discover truths and bodies of knowledge. 
The XS TRW festivities opened with the Dress Me Literary Parade where students and teachers donned their best costumes that refer to their love for reading. Students together with the faculty and staff were appointed the following categories for the book titles of their choice, each representing a landmark:
Grades 7-8: Beacons – stories on heroes, quests, and adventures; cautionary tales and fantastic ones
Grades 9-10: Bridges – stories that introduce or connect cultures and worlds; stories that link the past to the present; historical fiction and allegories
Grades 11-12: Gateways – stories on seeking for truth; discovery of self, worlds, realities, and people; exploration of the non-fiction genre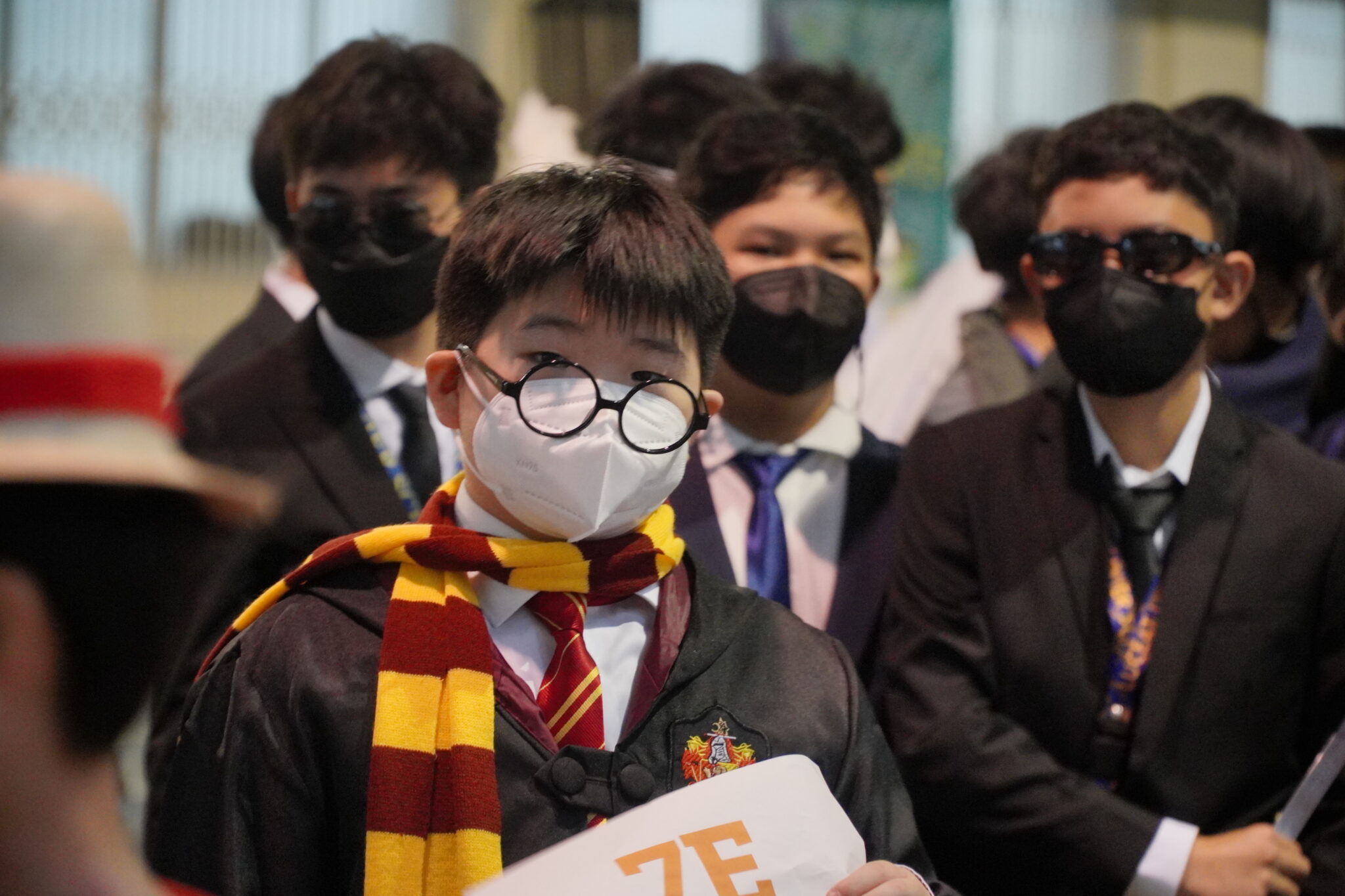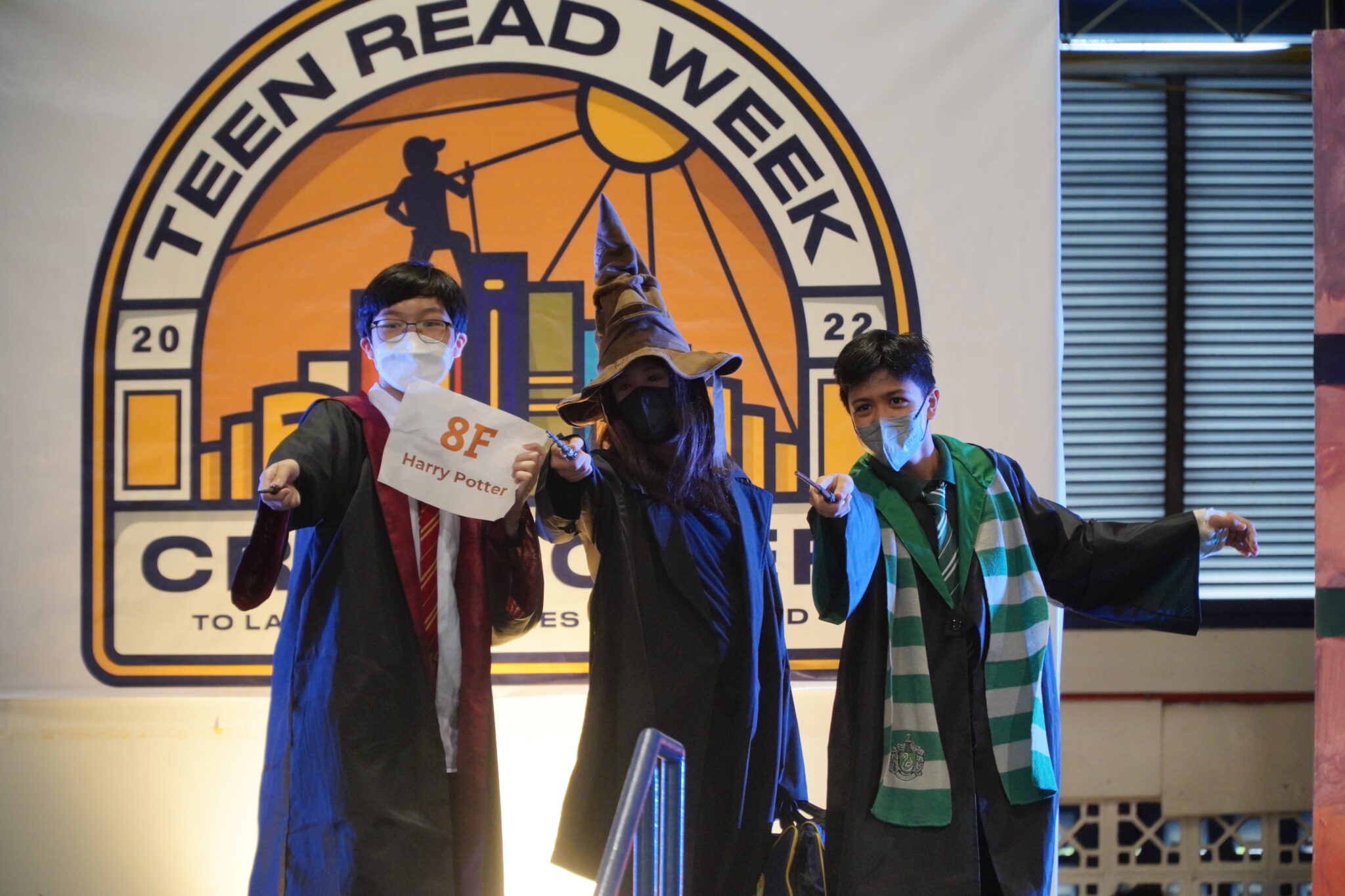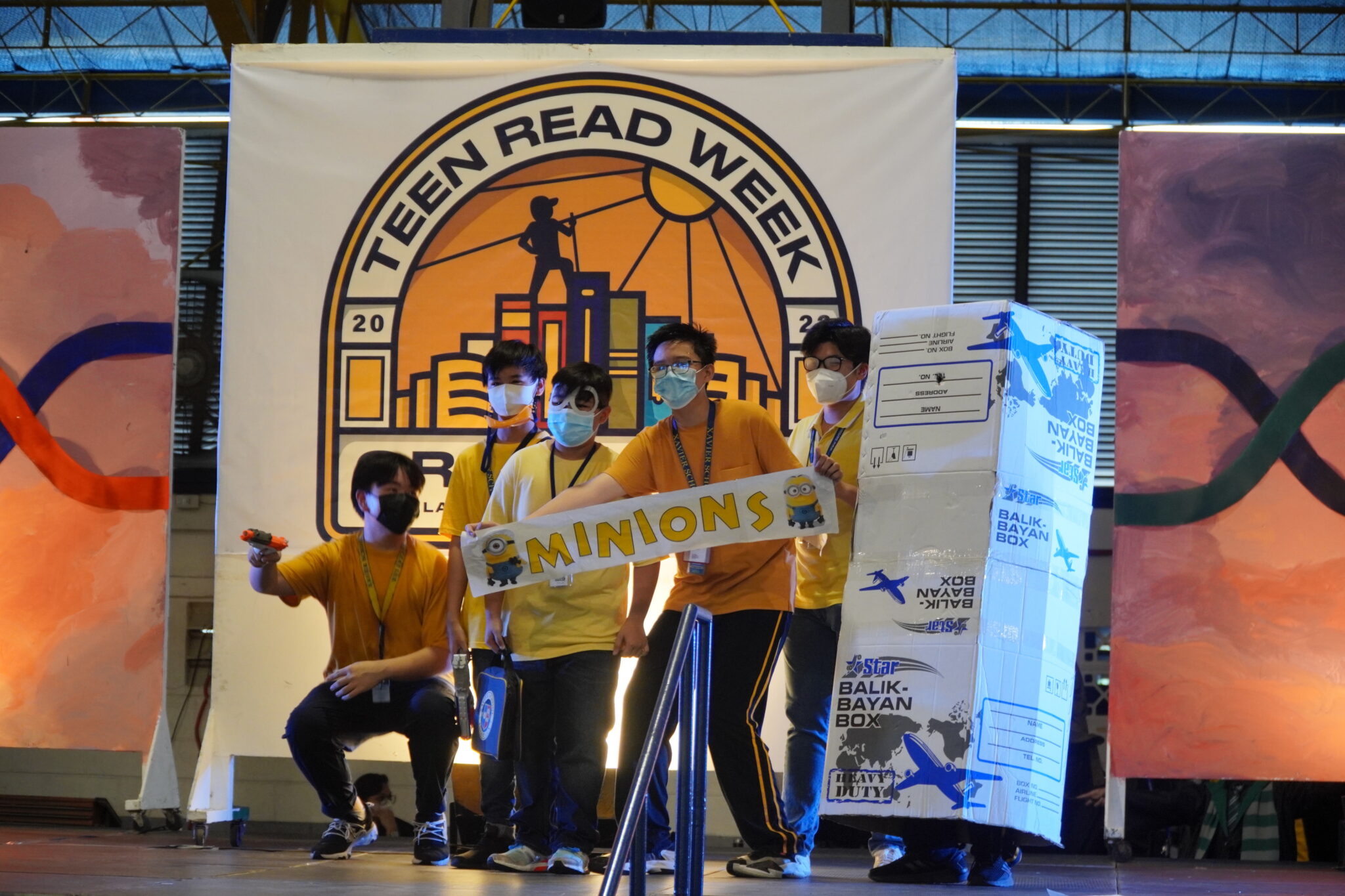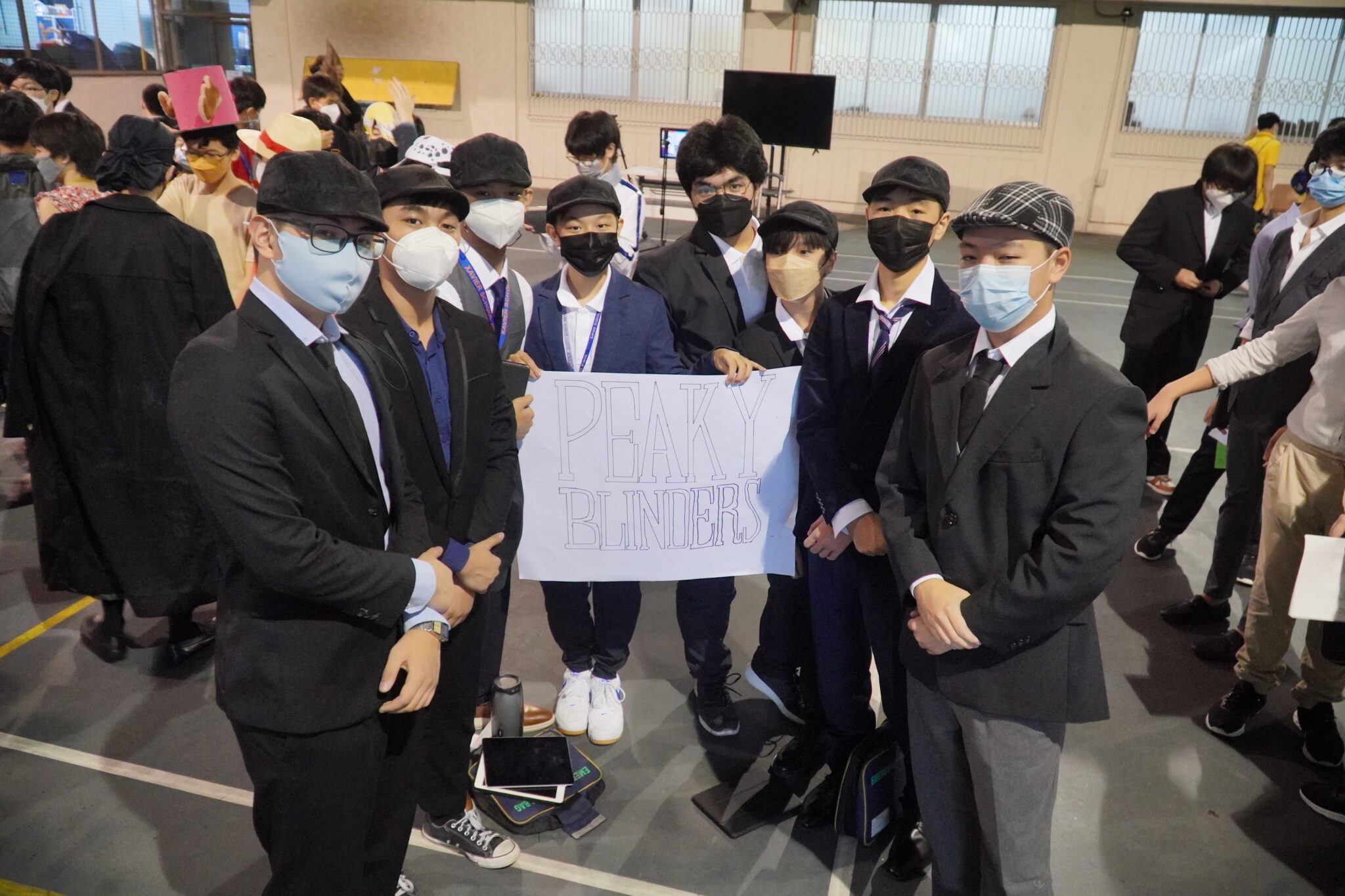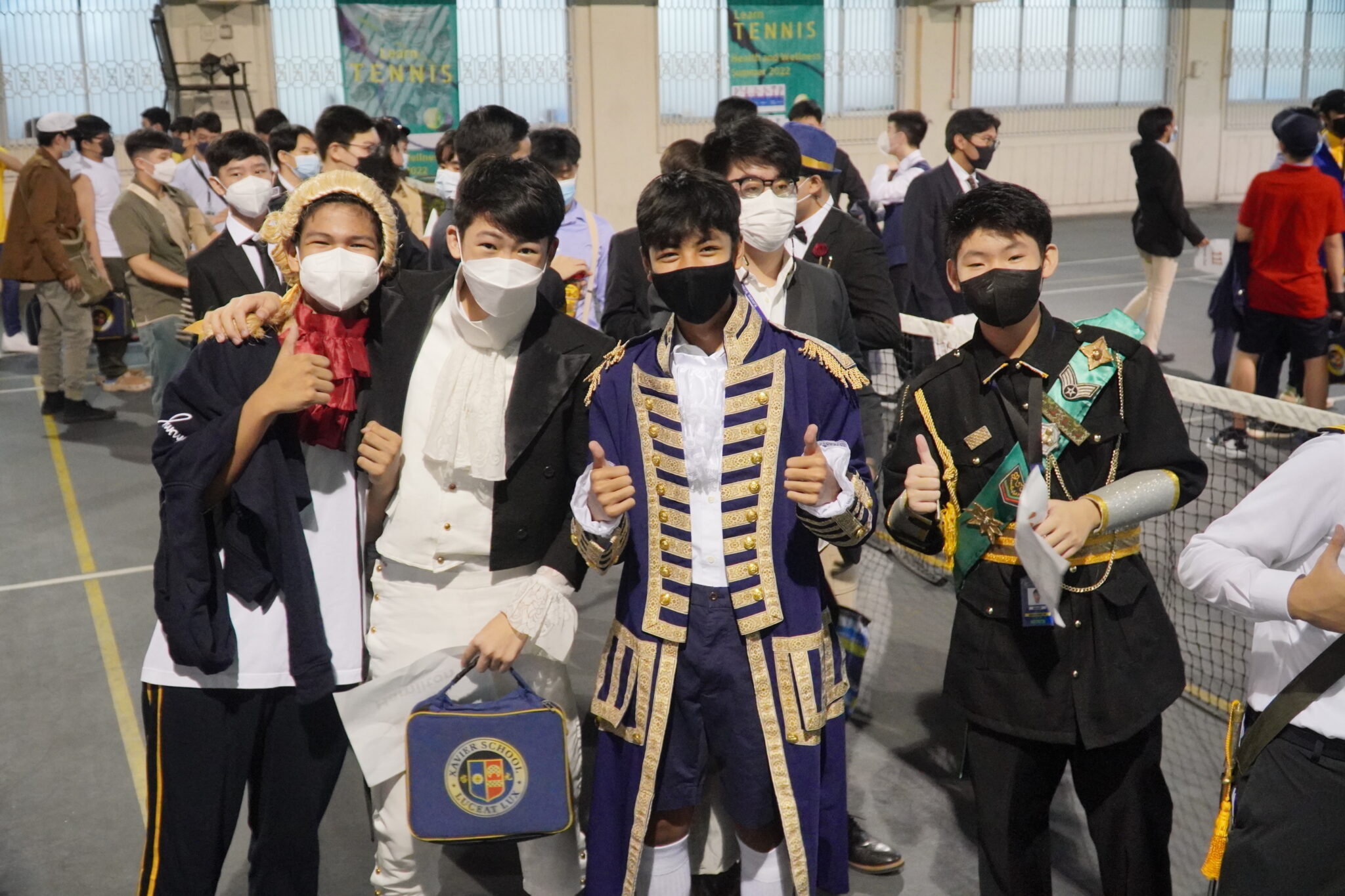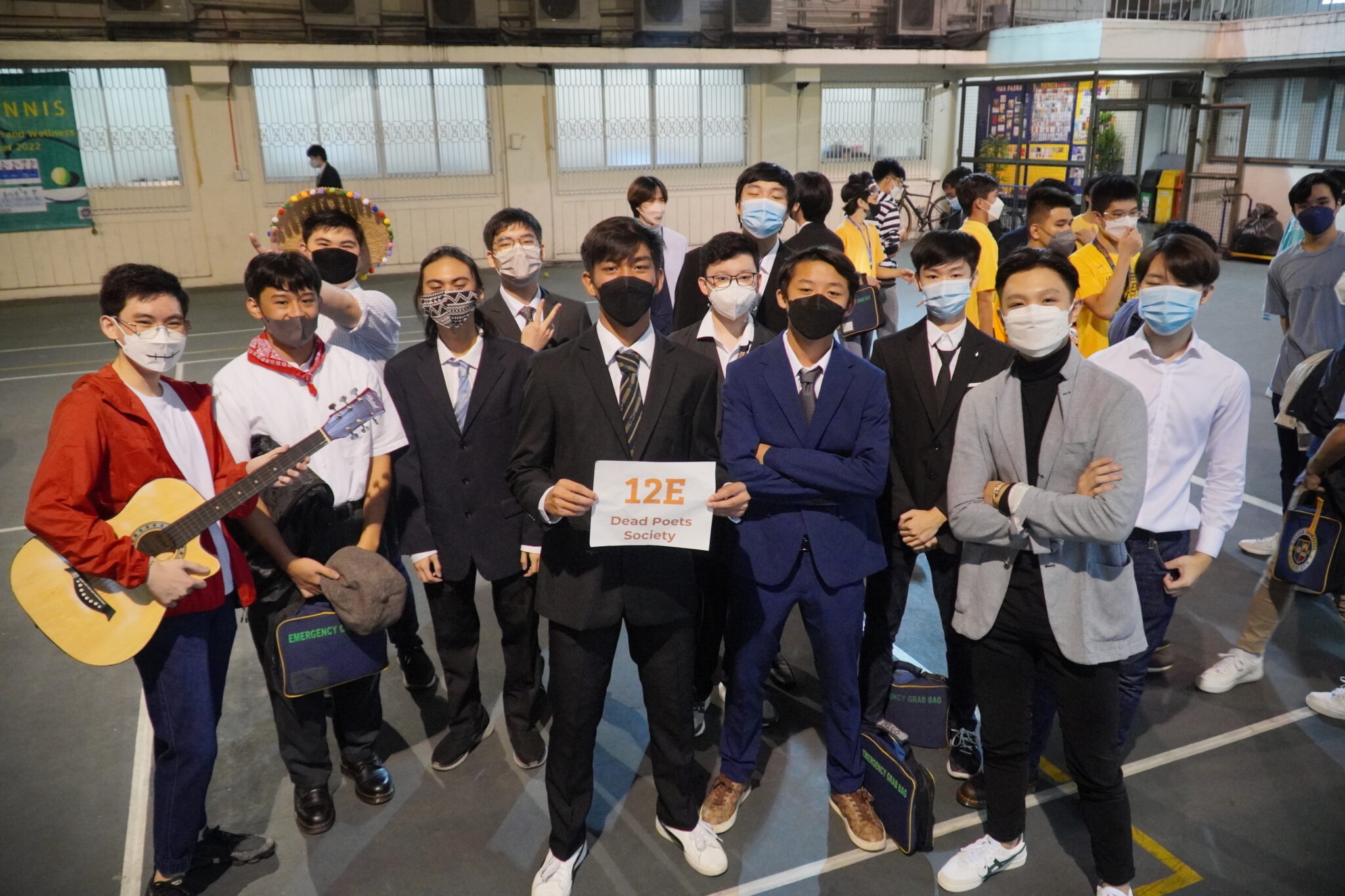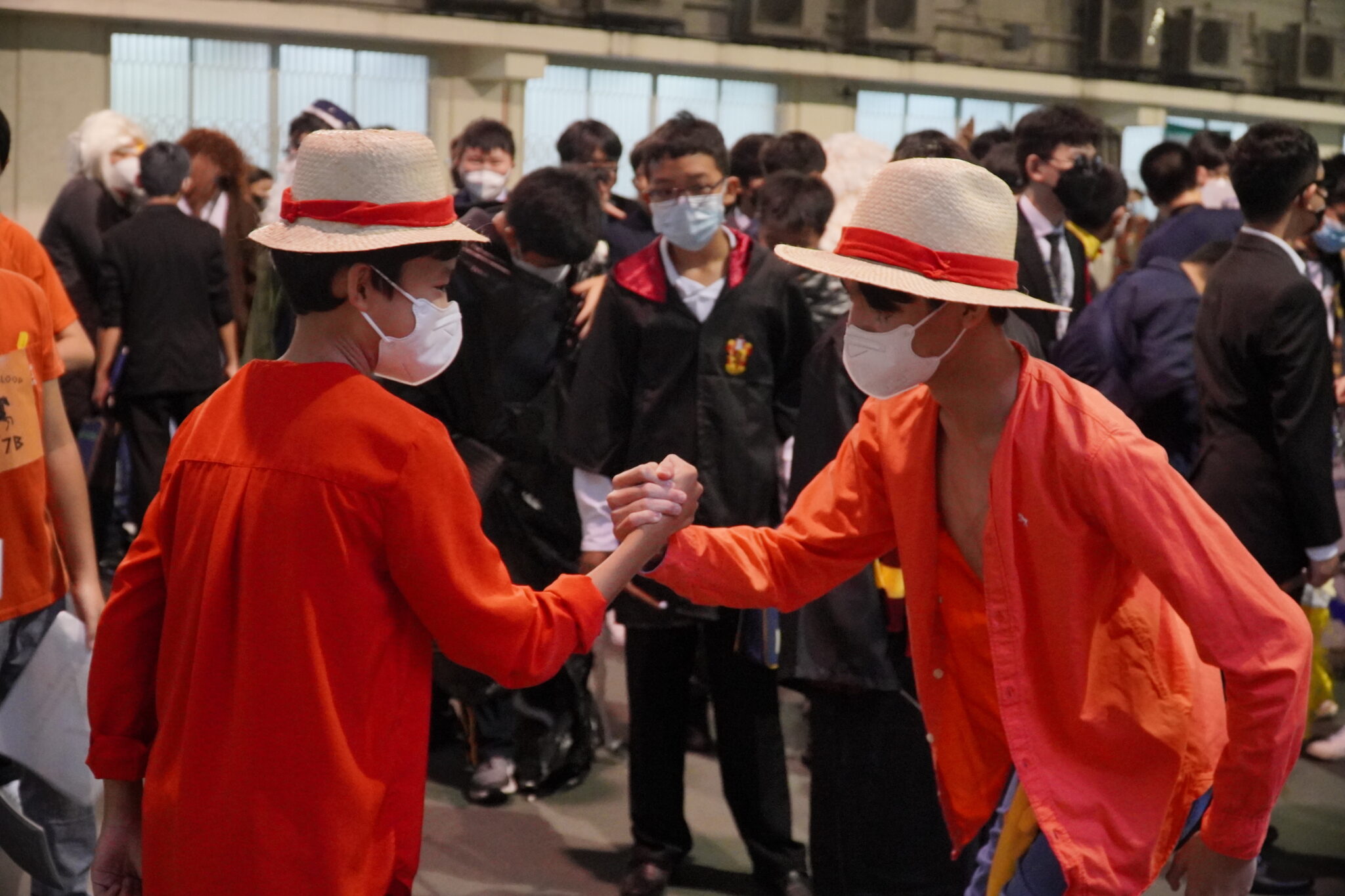 The faculty and staff excitedly dressed up for the event with the theme of Towers, celebrating stories of hope, freedom, or escape; the triumph of good over evil; and stories of innovations and wonders in cultures and worlds.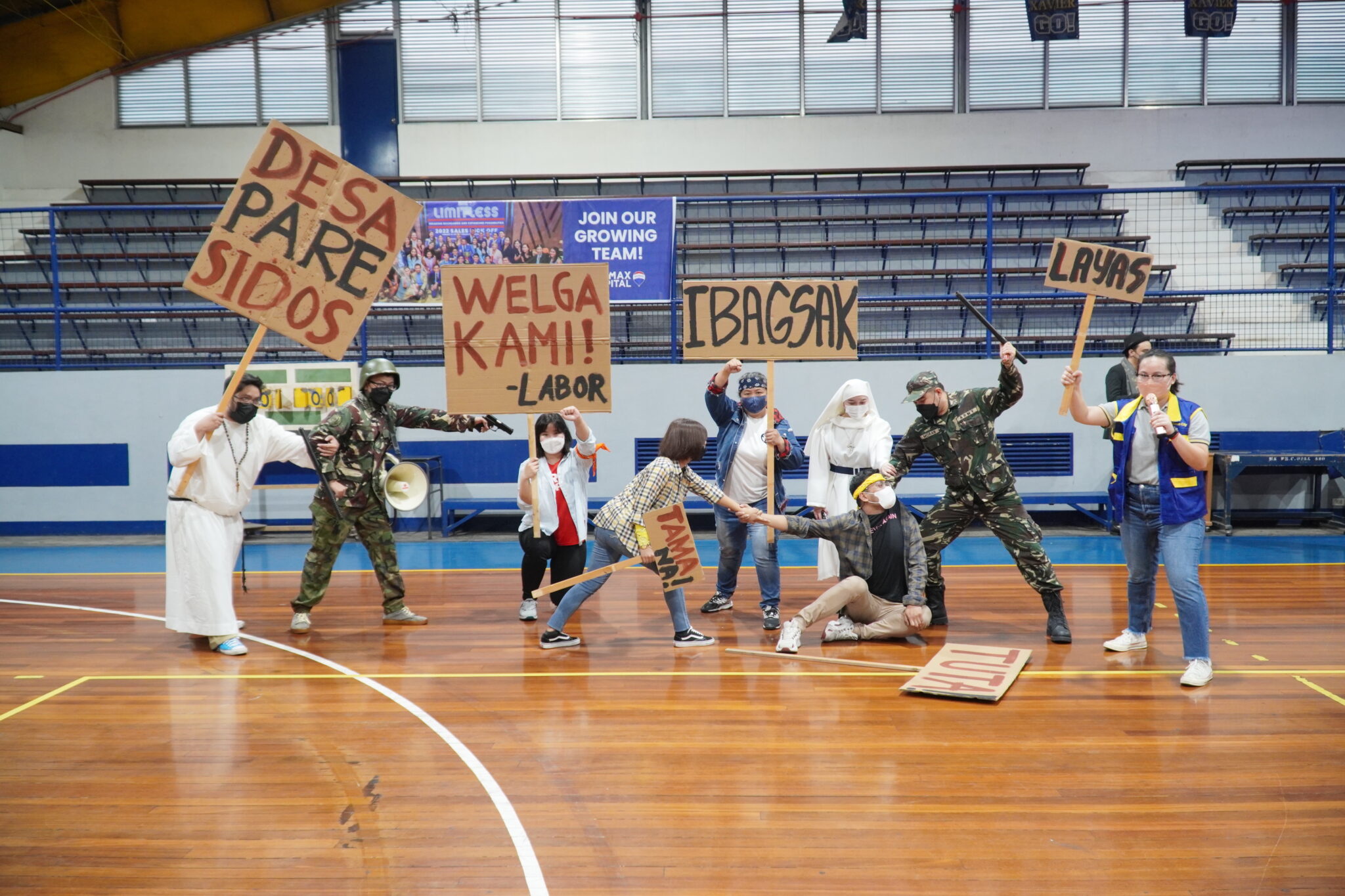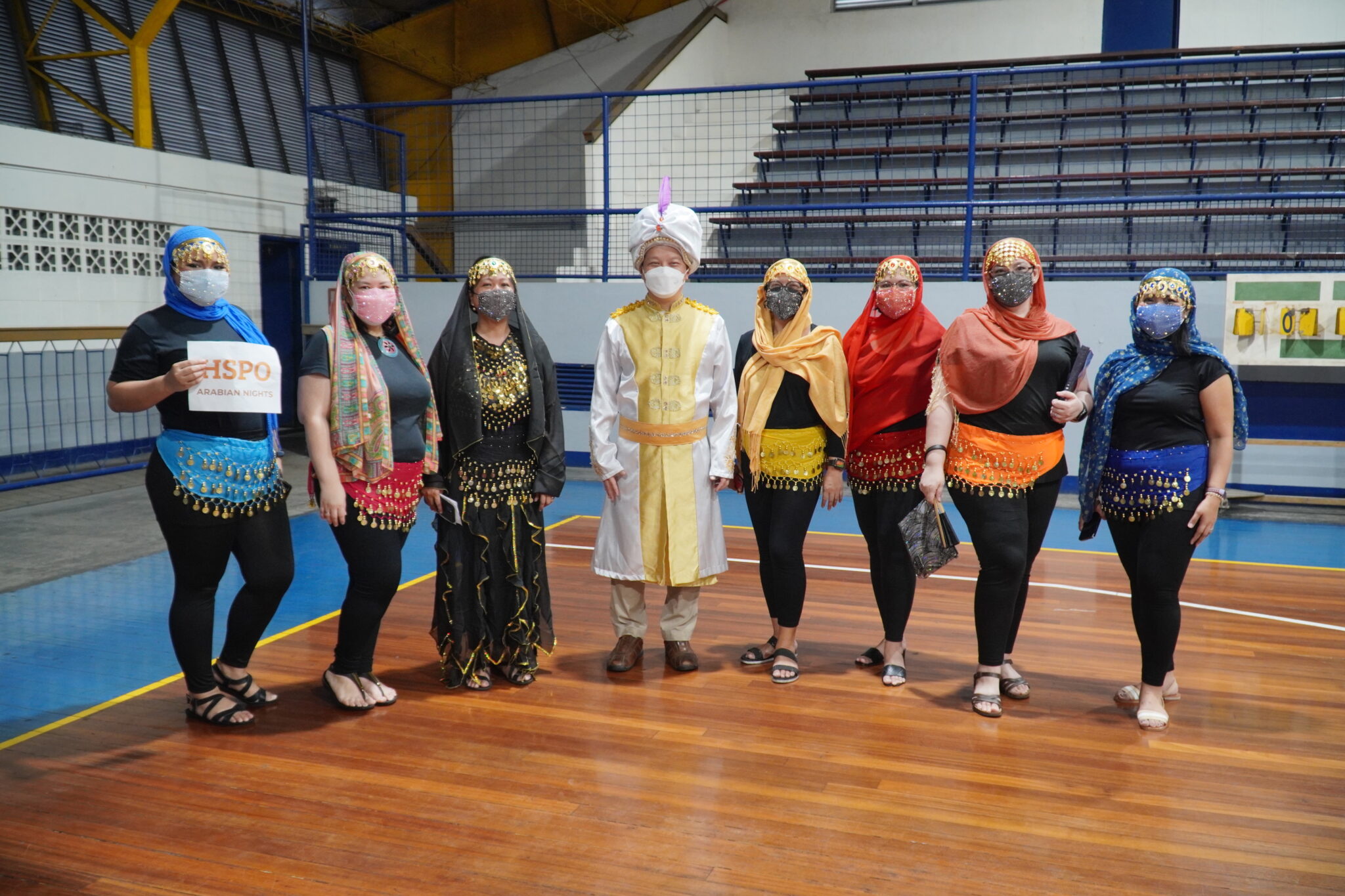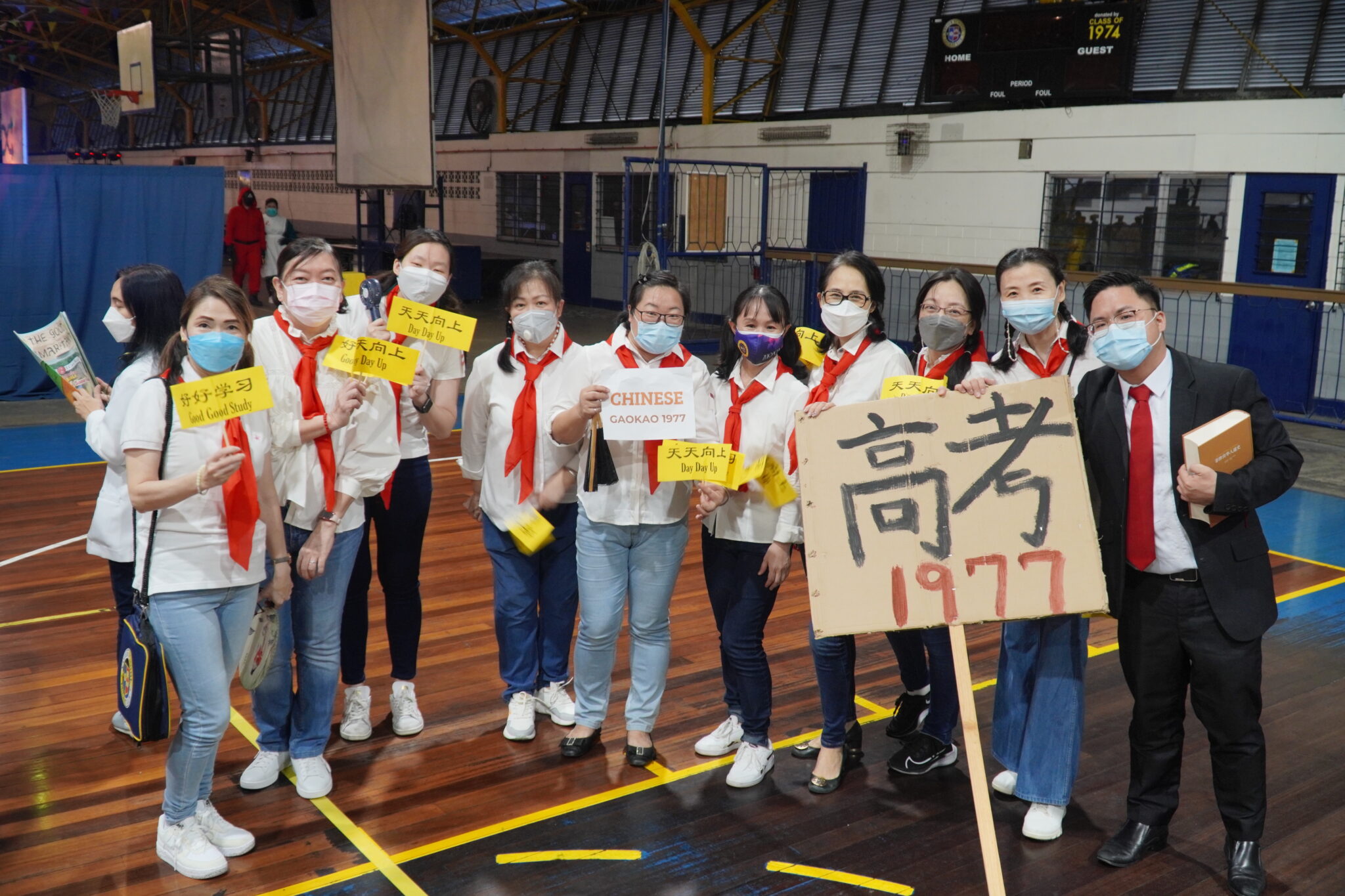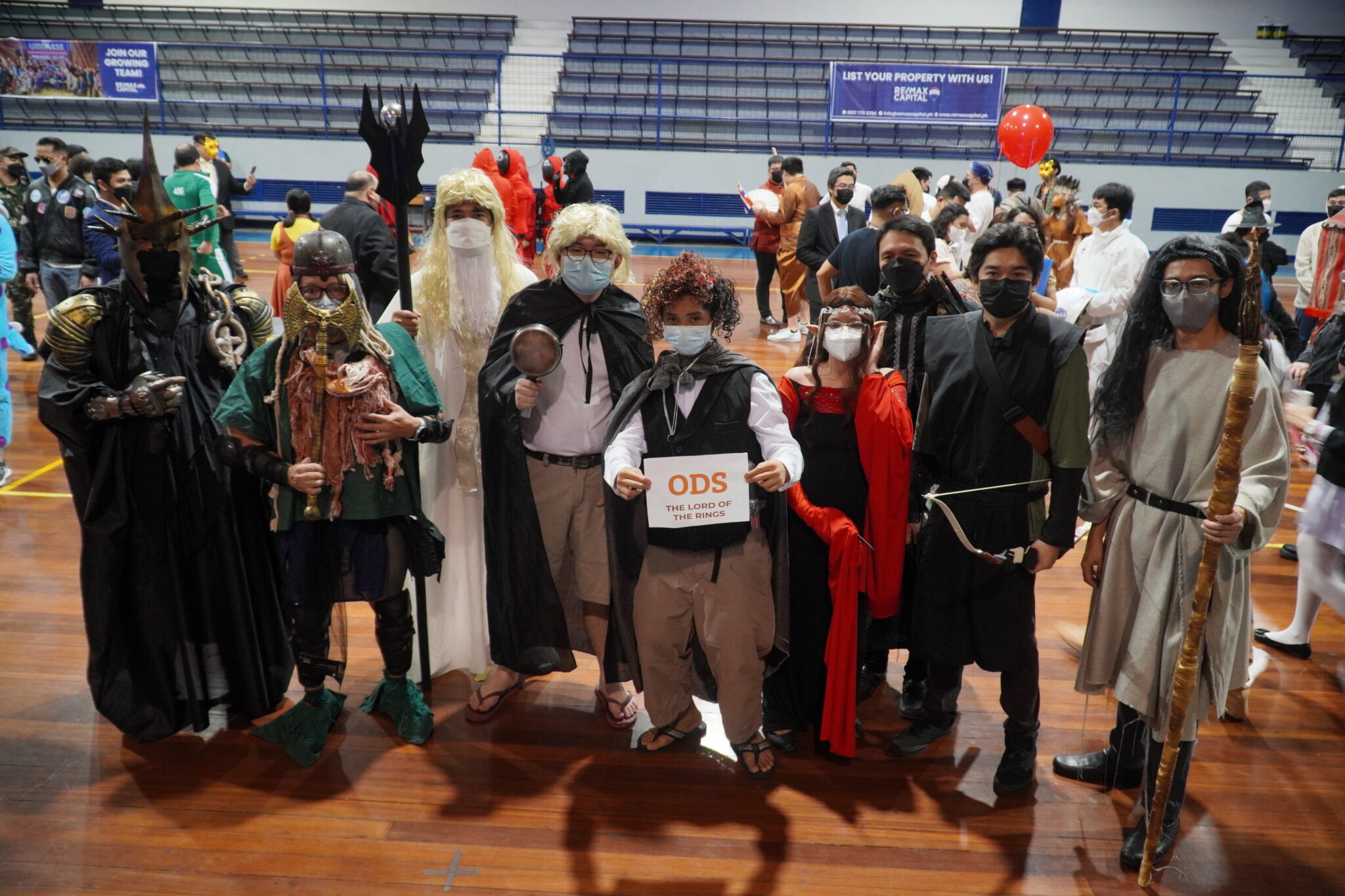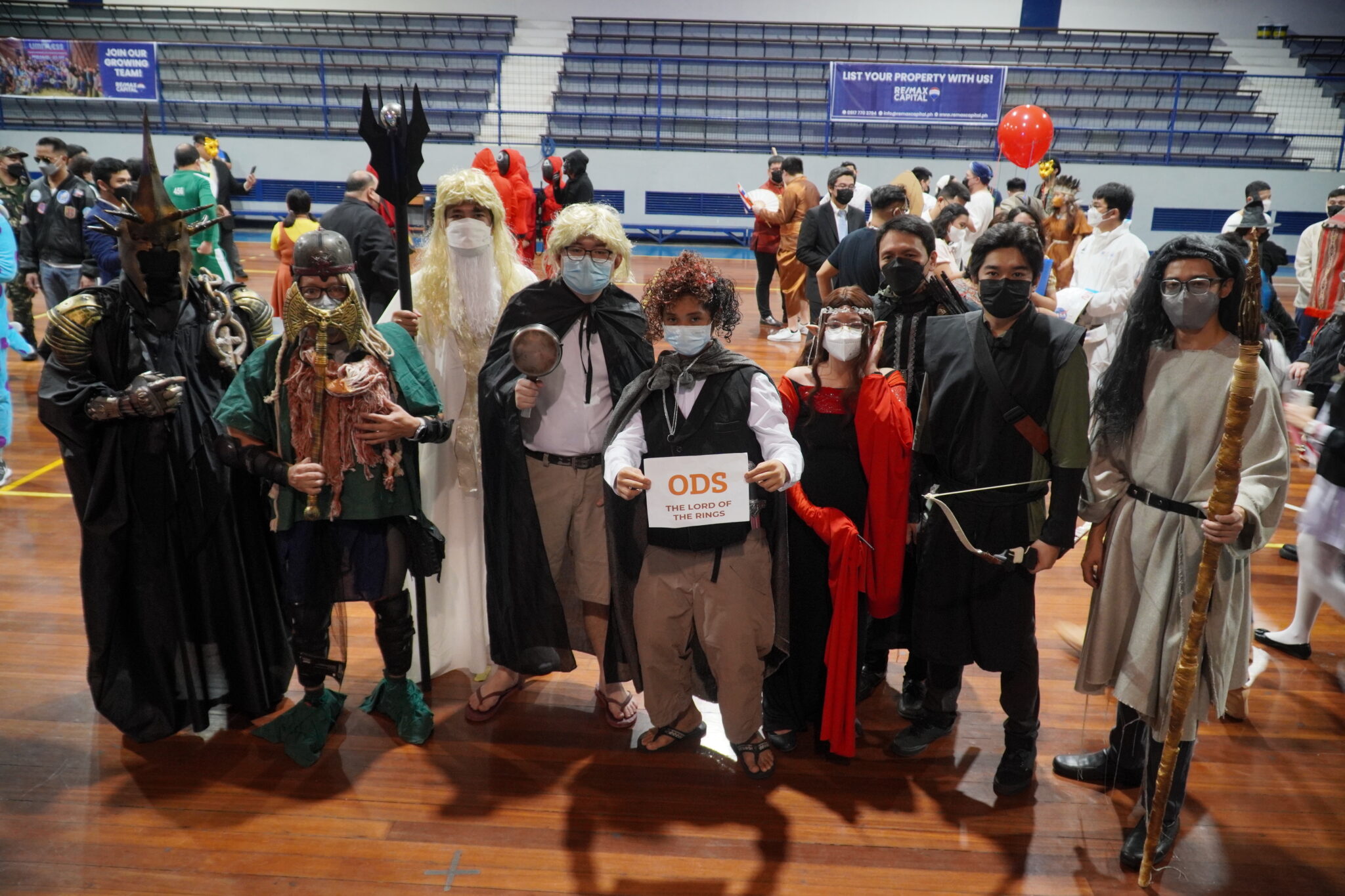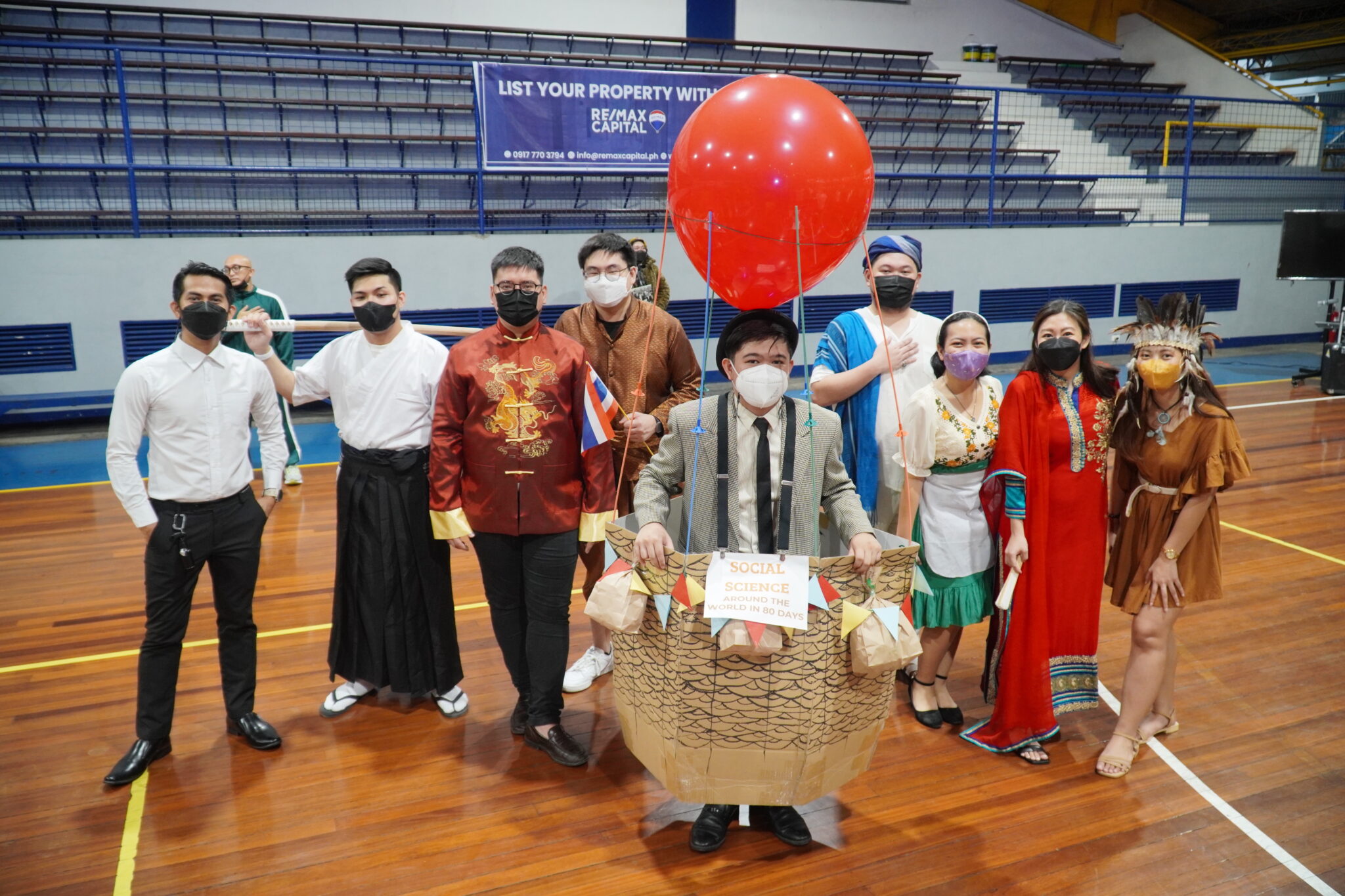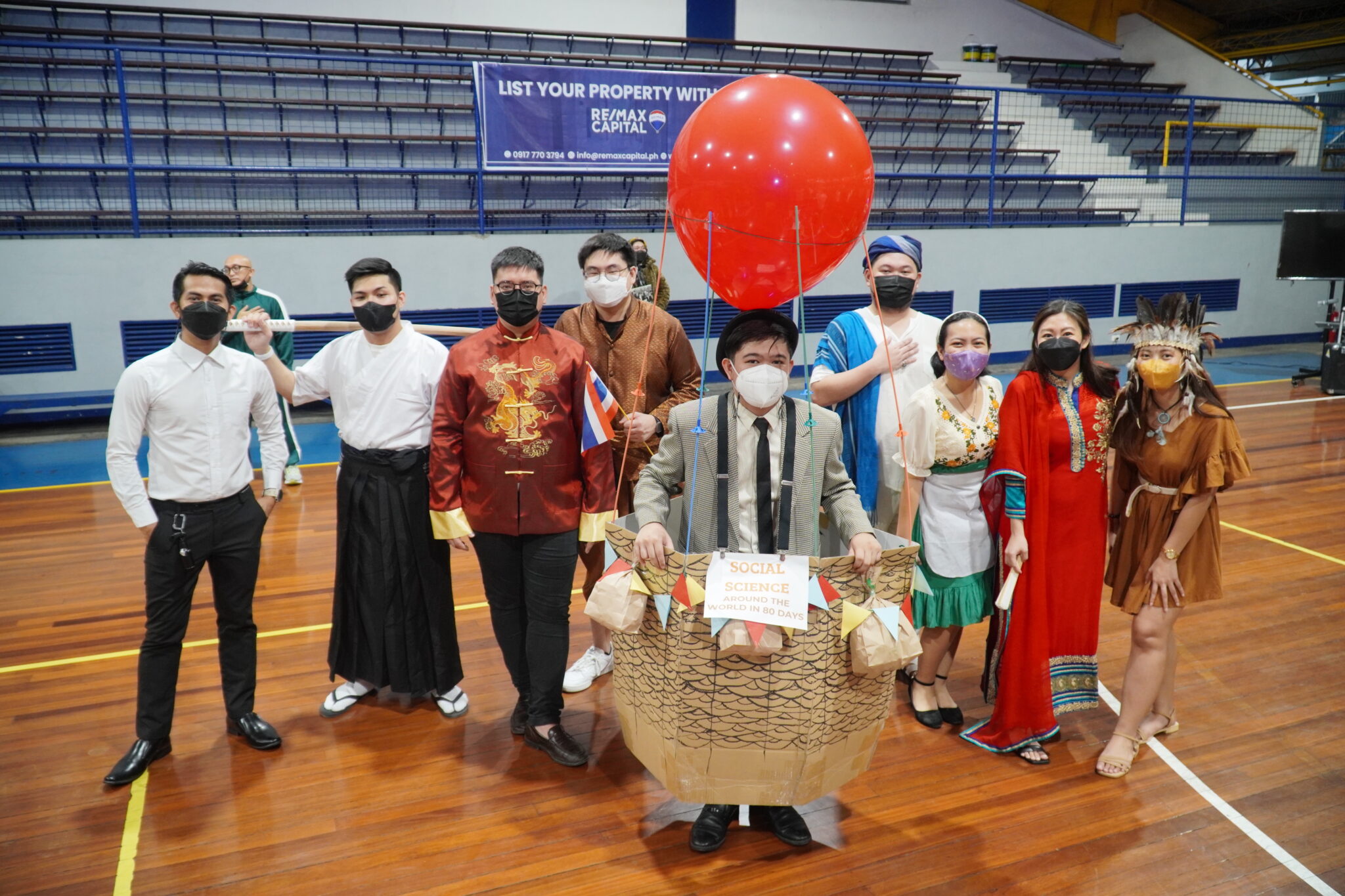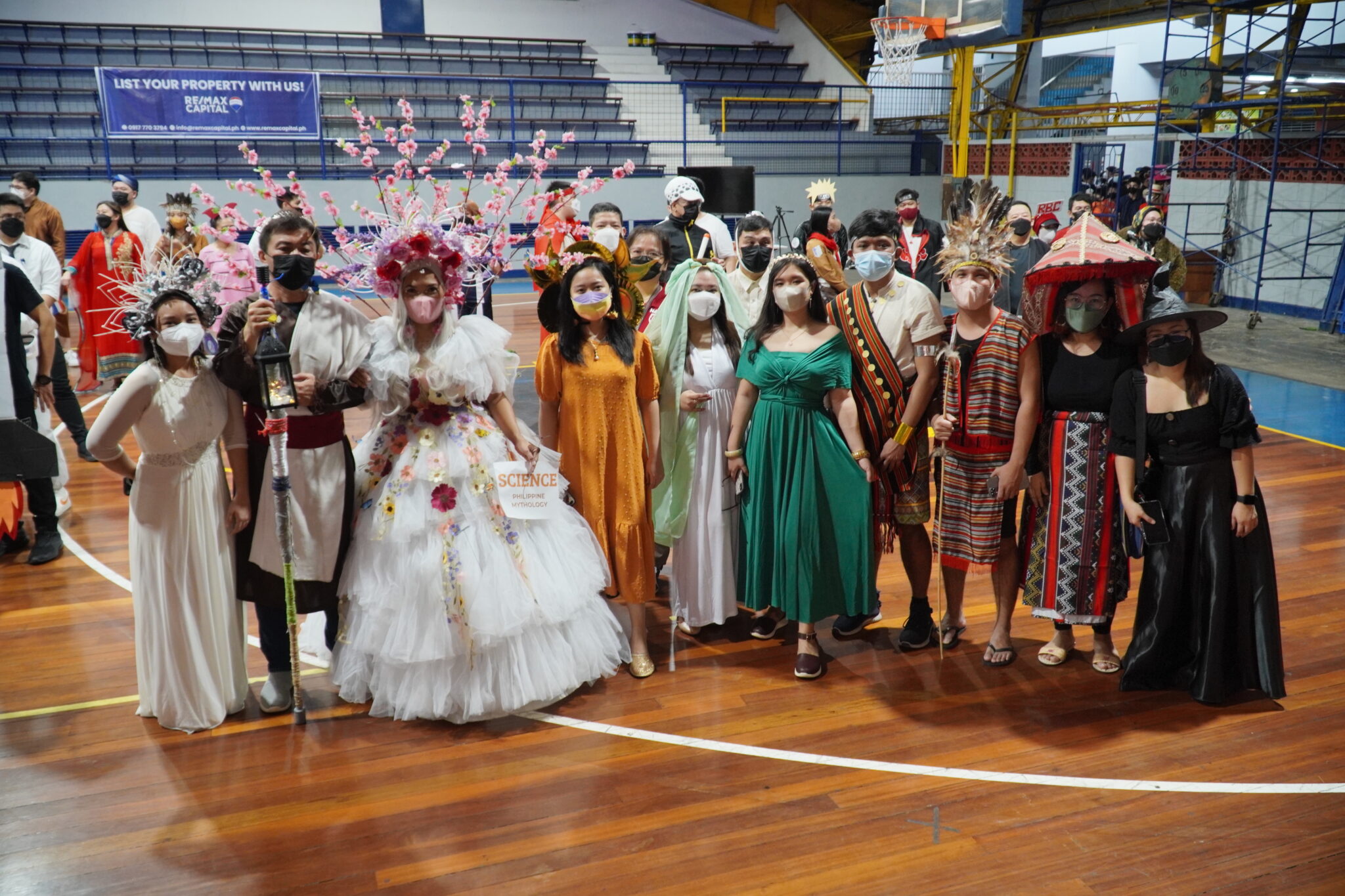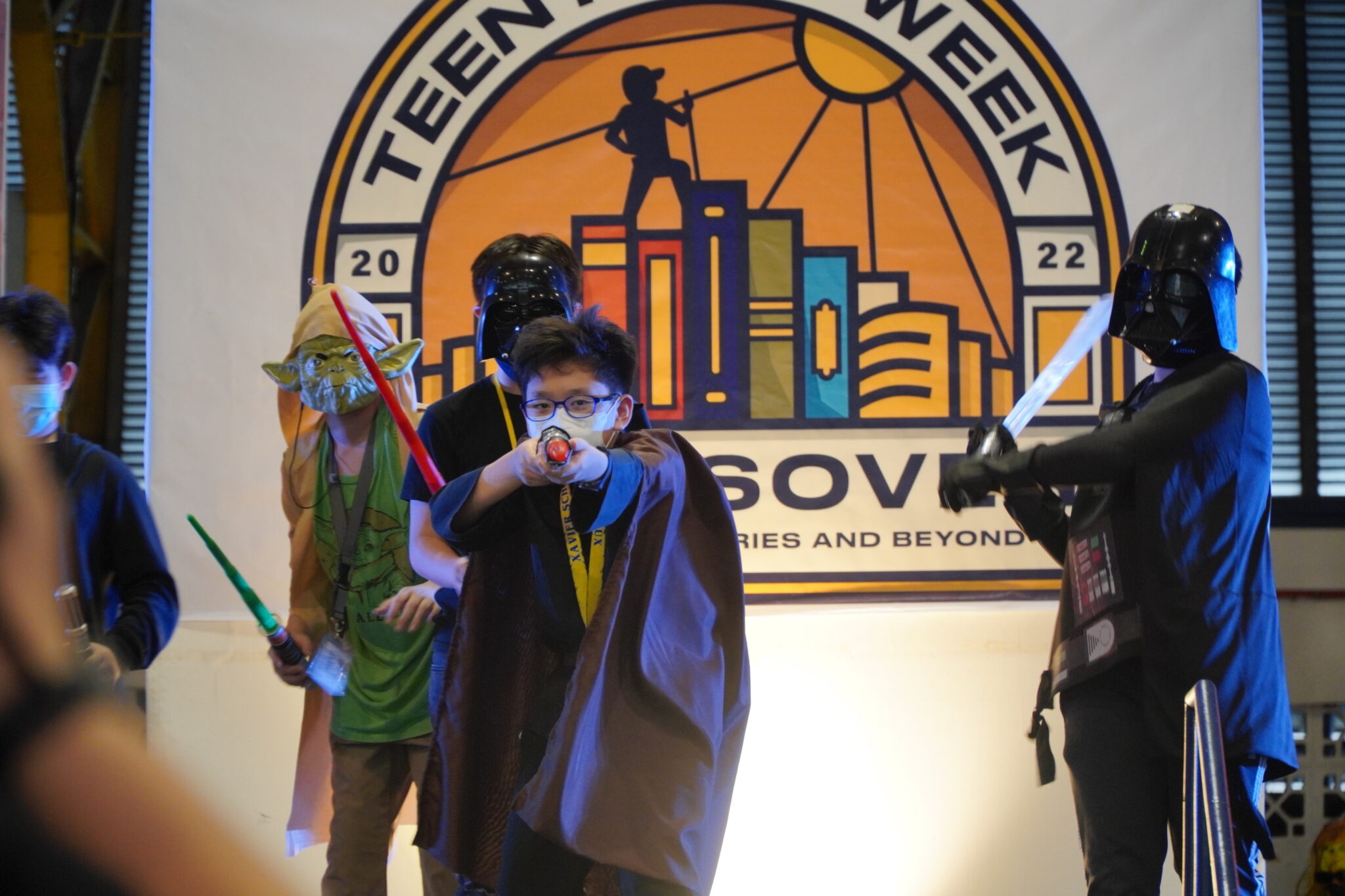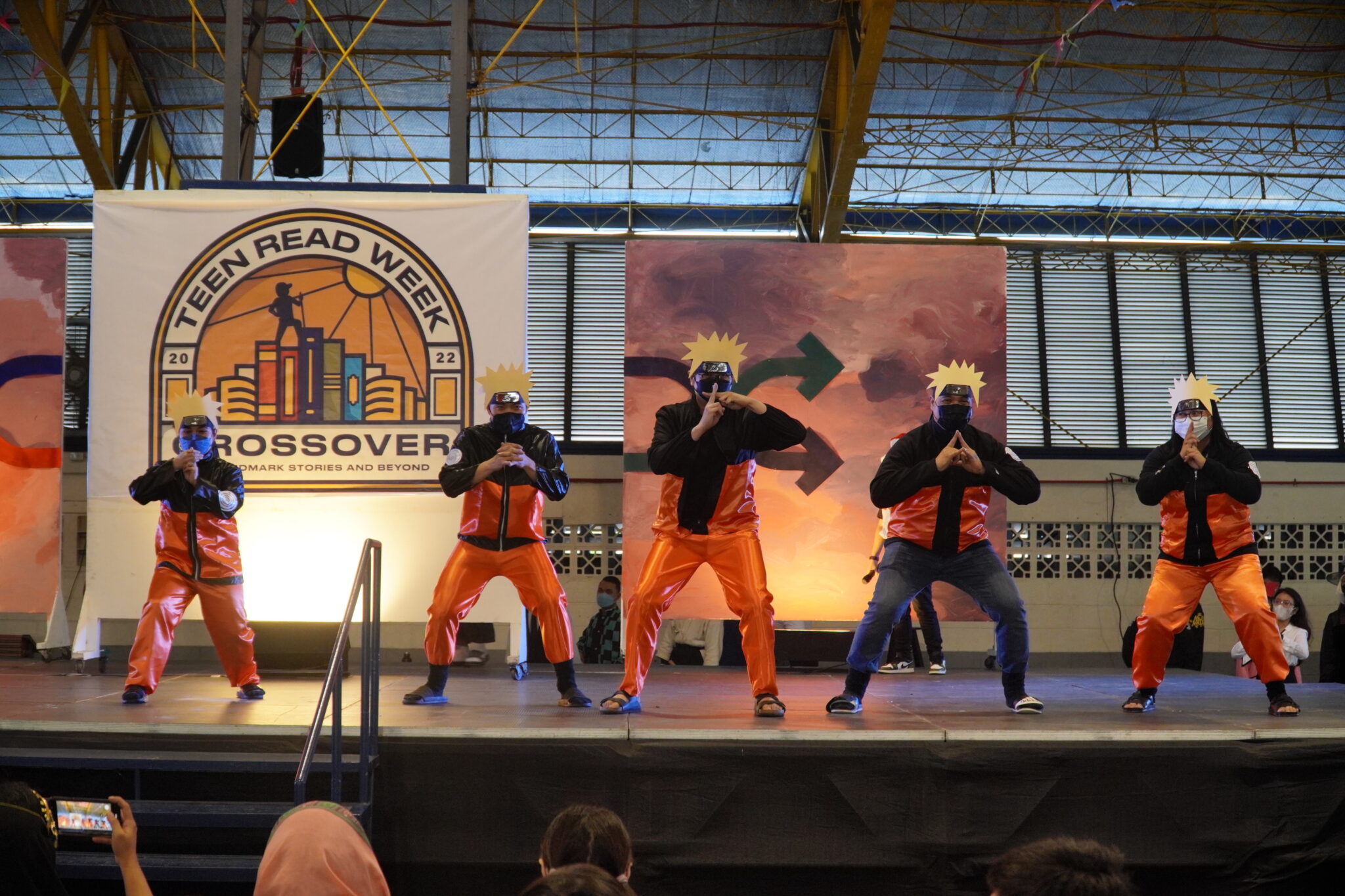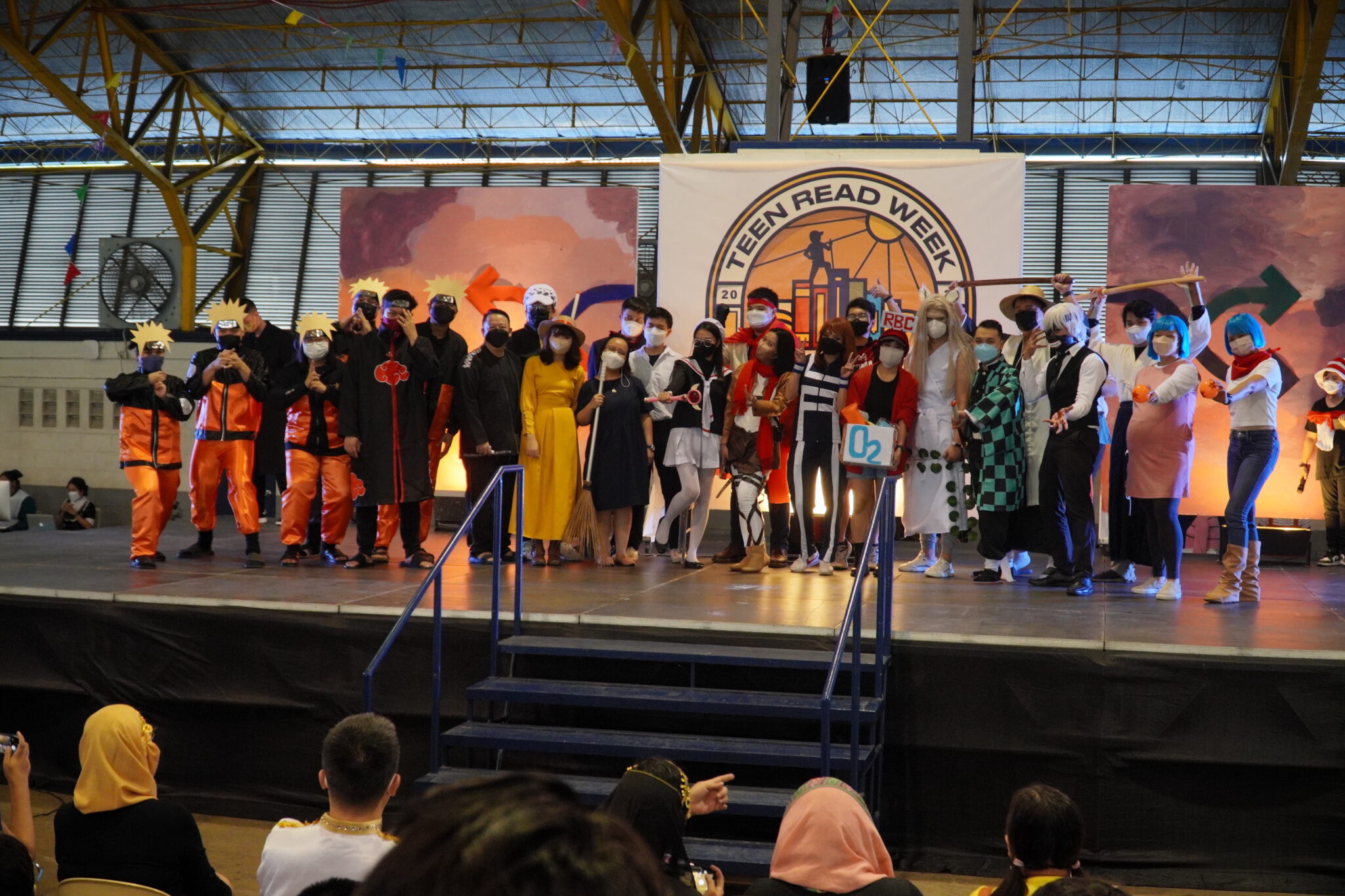 The week-long celebration also had different pocket activities to help encourage students to read for leisure. In partnership with the High School Learning Resource Center, the students had the chance to be scavengers through a Book Scavenger Hunt activity. Different clubs also had the chance to celebrate XS TRW through activities centered around literature and book themes. The Cooking club consolidated dishes that the students watched being made in films, TV series, or read from books, to come up with a recipe book in order to share to the community how these sumptuous meals can be enjoyed in reality. Xcholastika collaborated with TRW to have group discussions on the English assessment format, SEARI, and text analysis to share students' experiences across year levels, share tips, and insights for English teachers.
Different year levels also held batch showcases. The Grade 7 batch showcased their skills in storytelling through their batch activity entitled Breathing Life into Stories with Kean Riley Tong (7D) crowned as the best storyteller. The Grade 8 students had the chance to test their skills and knowledge on proper word choice through their batch showcase Password, while Grade 9 students, after learning about the Little Prince and his journey, held an exhibit, A Walk with a Prince, putting on display their photos centered on the Little Prince's message to them. Shaun Darren Ong (9B) was awarded best photo for this event. The Grade 10 students celebrated an afternoon of poetry through the Season 4 of Voiced Ink and declared Enrique Doria (10B) as this season's champion. Students in the Senior High School also celebrated TRW with their batch showcases, Tabloo and Xavier Unsolved, plus an Open Mic event held at the Atrium during lunch break where students had the chance to perform by either playing music or reciting spoken-word poetry for everyone's enjoyment.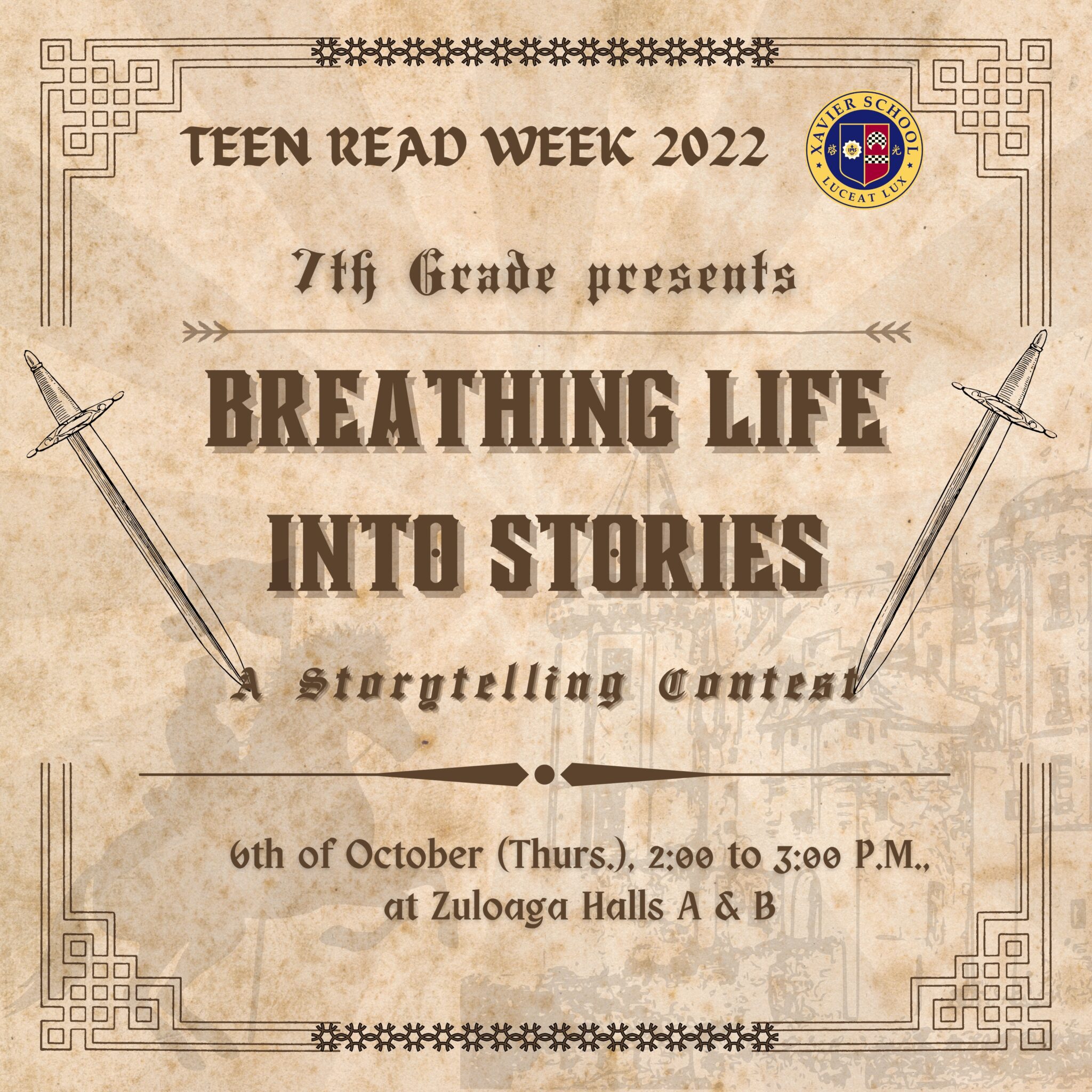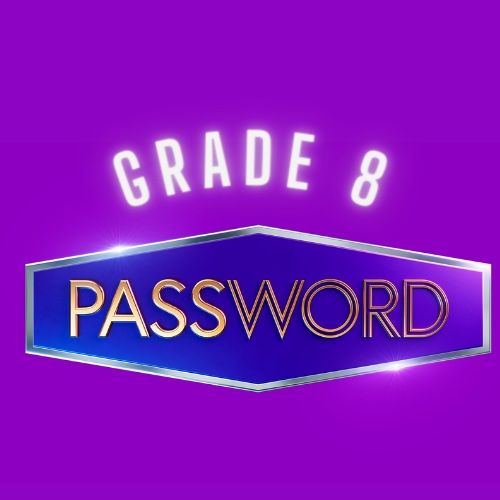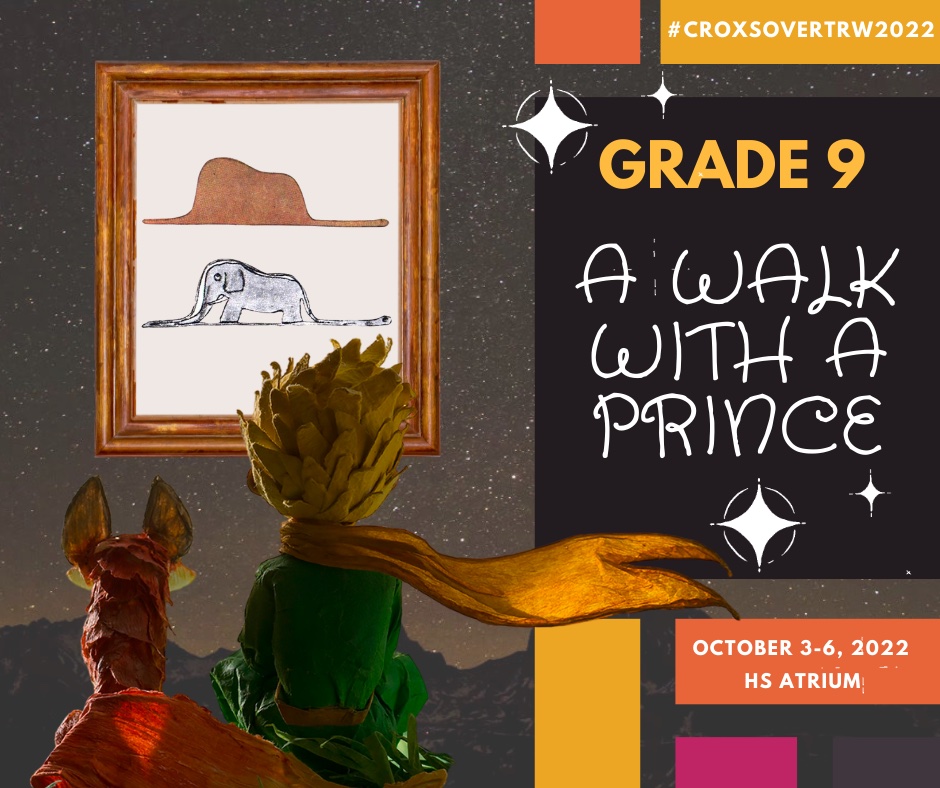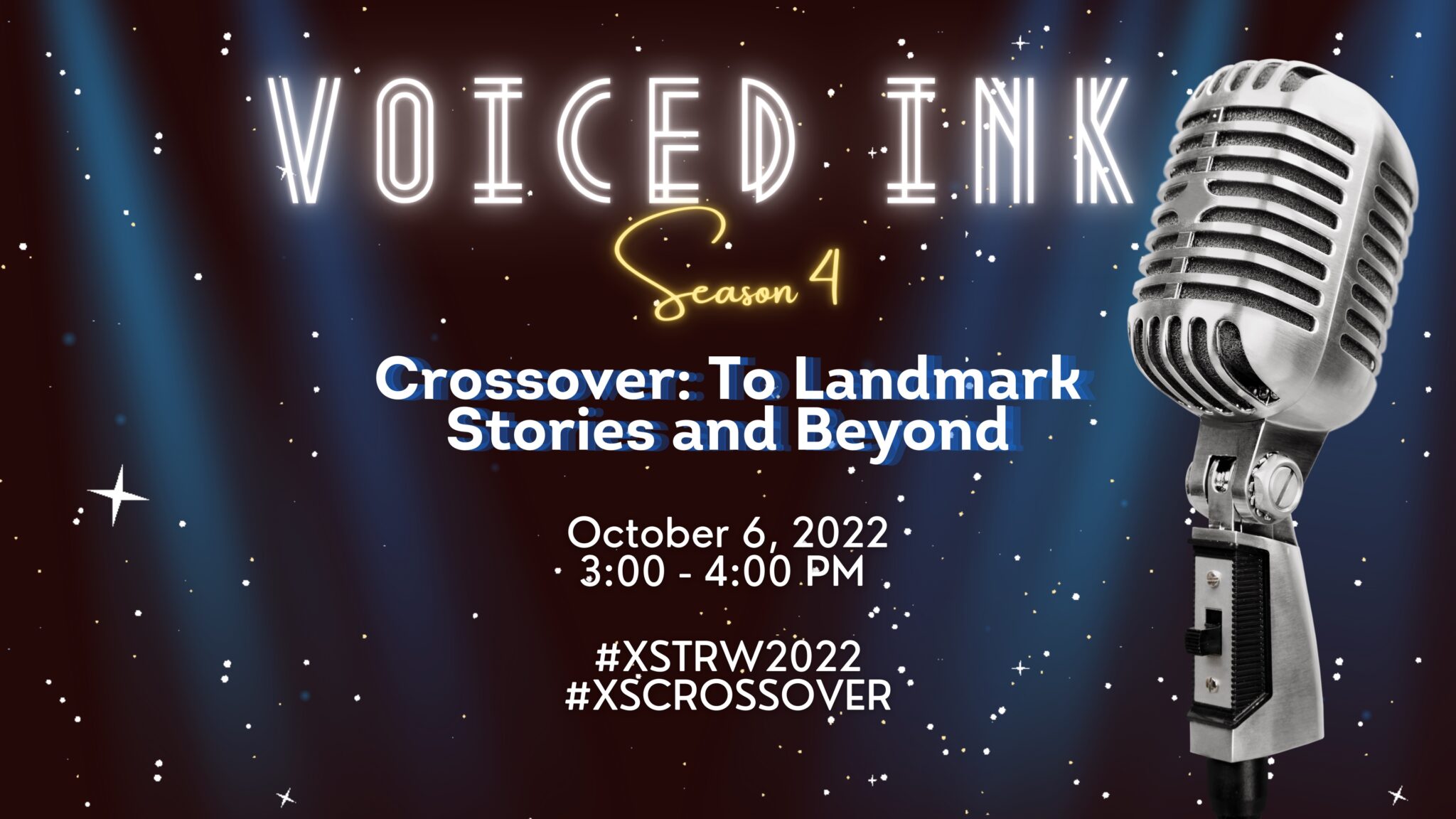 With the primary objective of promoting reading literacy and love for reading, the students and teachers also had the opportunity to hear a series of talks through adjunct literacy talks as part of landmarking stories and beyond. Dr. Cyan Abad-Jugo of the Ateneo De Manila University and author of the coming of age young adult novel Salingkit' provided encouragement and tips for aspiring storytellers and struggling writers through her talk "Salingkit CroXSover" while Prof. Nina Era shared her knowledge on how reading (or even media) can help teachers manage mental health with the JHS assembly entitled, "Let's Talk About Mental Health."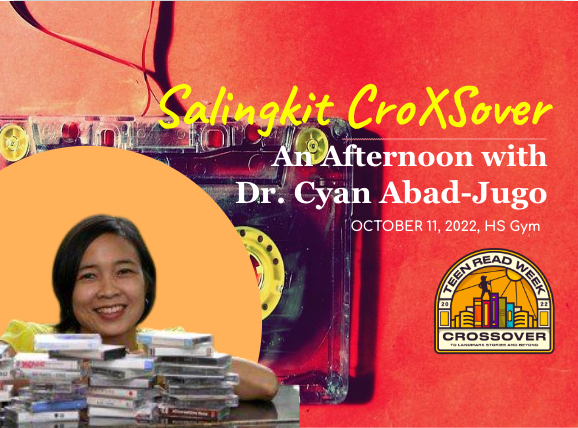 Dr. Cyan Abad-Jugo
Dr. Cyan Abad-Jugo is a well-known author of young adult literature who always took various snippets and facets of our country's history and culture into her stories and characters' lives. She finished her Literature degree from the Ateneo in 1991 with which she took a step further by earning her master's in Children's Literature from Simmons College, Boston in 1995, and her doctorate in English Studies: Creative Writing from the University of the Philippines in 2009.
She is the author of Salingkit, a teenager's story set in the late 1980's during the end of Marcos regime, a formerly required reading for Grade 9 back in SY 2014-2015. Her talk highlighted the power of fiction in conveying events from history for us to learn from the past and become a better community in the present times. Dr. Abad-Hugo also provided encouragement and tips for aspiring storytellers and struggling writers.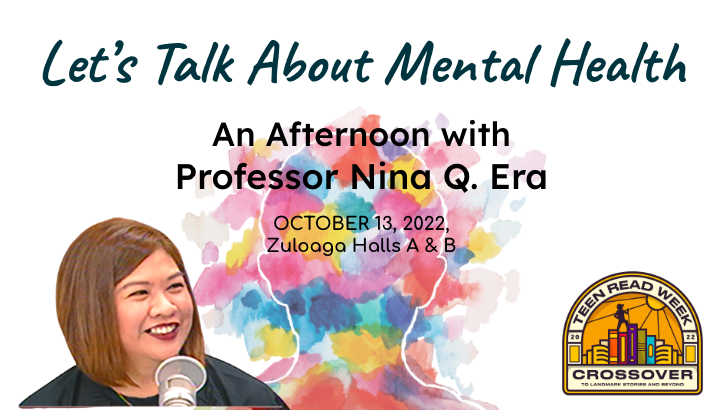 Professor Nina Era took Psychology as her undergraduate degree, Early Childhood Major for her master's degree, and presently finishing her PhD in Family Studies. Aside from teaching, she conducts parenting talks and workshops, teacher training, and counseling children, adolescents, and families. Part of her advocacy is being adviser to the Federation of Solo Parents, LuzViMin, Inc. She also actively gives talks and life coaching sessions to solo parents like her.
Prof. Era's talk evolved around how reading, or even media, can help teachers manage mental health. The talk also explored how reading can have negative effects on one's mental health (ie. writing or reading to bully or excessively criticize, etc.) and how one can regulate and manage it to establish civility on social media and thrive as producers and consumers of it. Prof. Era also provided points on how teachers can support the students in their reading habits with the distraction of social media, putting things in perspective by having social media work in our favor as teachers.
Given the school's thrust on "Bridging Gaps, Making Connections," this year's XS TRW celebration also allowed fostering one's love for reading which paves the way to critical thinking, enabling one to become an engaged citizen, especially in our nation's battle against misinformation. The celebration also honored the call to raise awareness on our current situations, participate in discussions, and rally for the pursuit of truth, all of us crossing over to become better citizens of society.