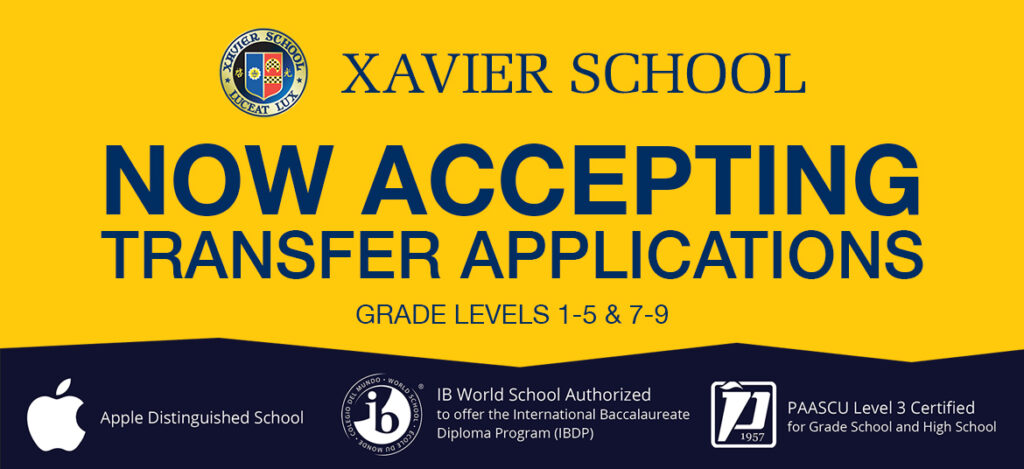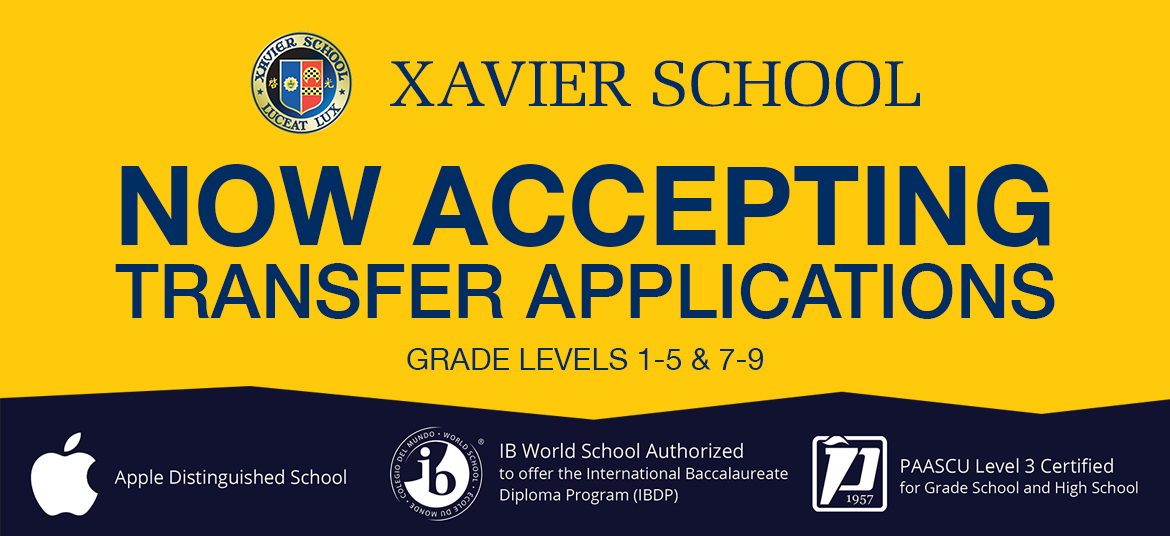 Xavier School is now accepting transfer applications for grade levels 1-5 and 7-9.
Access the policies and requirements at the buttons below:
Application period is from November 5, 2019 to December 19, 2019. For more information related to Admissions you may email us at registrar-mail@xs.edu.ph or you may call us at 8723-0481 locals 1701 to 1704.