The Malaya Football Club U11, whose players include five Xavier boys, placed 3rd at the 5th Futian Cup International Junior Football Tournament held last August 12–16 in Shenzen, China. Xavier grade school student athletes who played for the Malaya FC U11 are the following:
Zachary Tobiano Chu, Grade  6-D
Juan Santiago Castillo Custodio, Grade 6C
Emmanuel Leon Poblete Prudente, Grade 6-E
Sebastian Vincent Pablo Que Silva, Grade 6-C
Diego Jose Ignacio Valdes Gonzales, Grade 5-H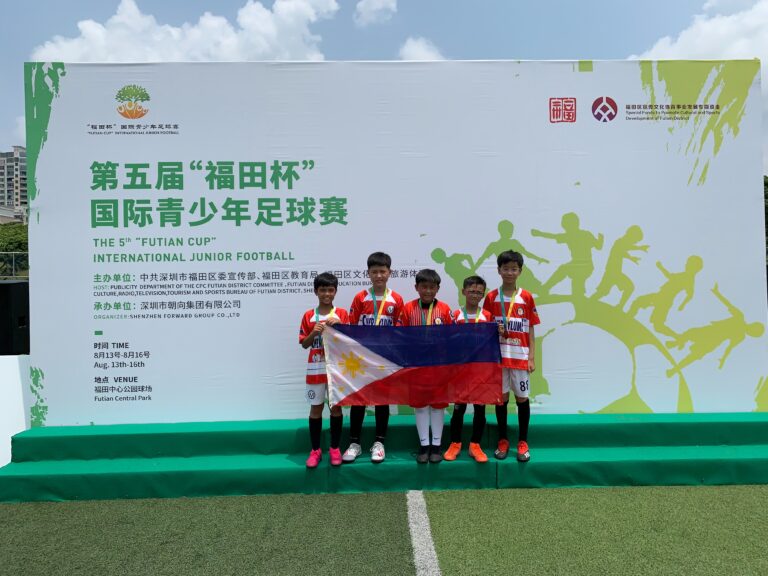 These young Xaverians played quality football and exhibited grit and high level competition. The Philippine team won over Hong Kong (6-0), China (5-2), and Thailand (3-1). Ranking second in Group A, the team played against the second ranked team in Group B. The Philippine team prevailed over the Chinese team (1-0) and secured 3rd place among 10 Asian teams. "It's a back-to-back 3rd place finish for Malaya FC int he Futian Cup," the Malaya FC Facebook reads.
Congratulations and Luceat lux!