• XSI BEIJING (for current Grade 7-10 students) – Extensive Chinese language and culture enrichment; Includes trips to sites cultural significance (see feature photo).
 • TAIWAN STUDY TOUR (for current Grade 7-10 students) – Language and cultural study tour of sites of cultural and historical significance; Hosted by St.Ignatius High School in Taipei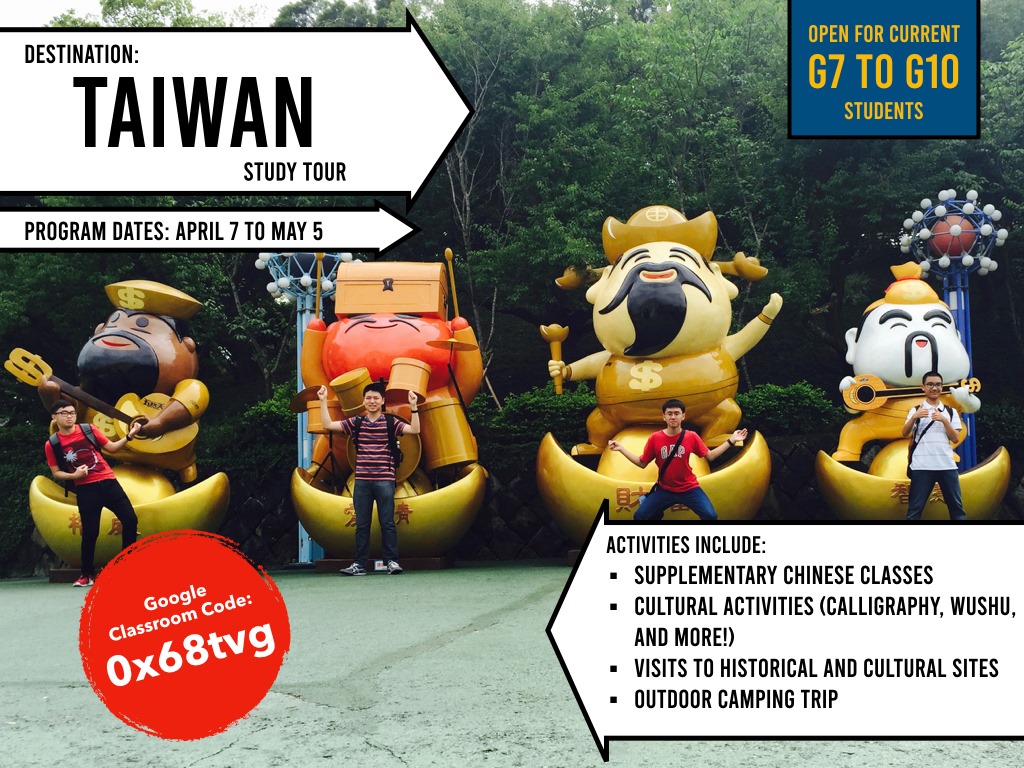 • XSI JAPAN (NAGASAKI) (for current Grades 8-11 students) – Pilgrimage to Catholic sites related to St. Francis Xavier and the Japanese Catholic Martyrs; Interactions with local Japanese peoples and culture.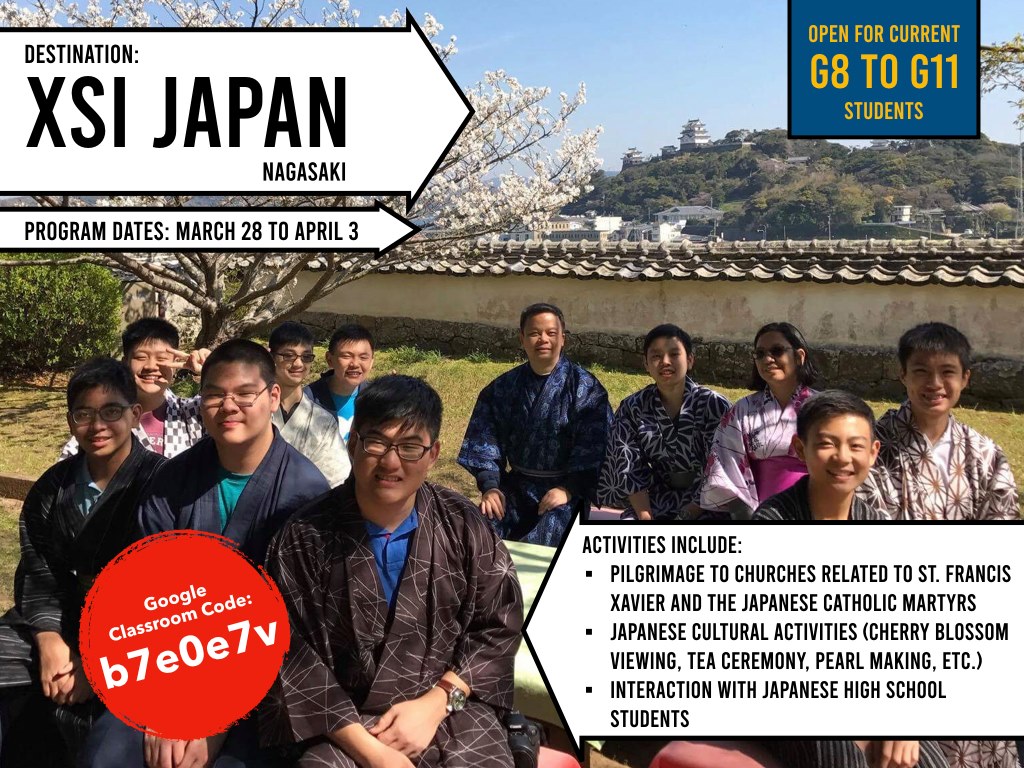 • XSI ITALY (for current Grades 9-11 students) – Immersion into Italian arts and cultural based in Florence, Italy; Includes trips to other sites such as Rome and the Vatican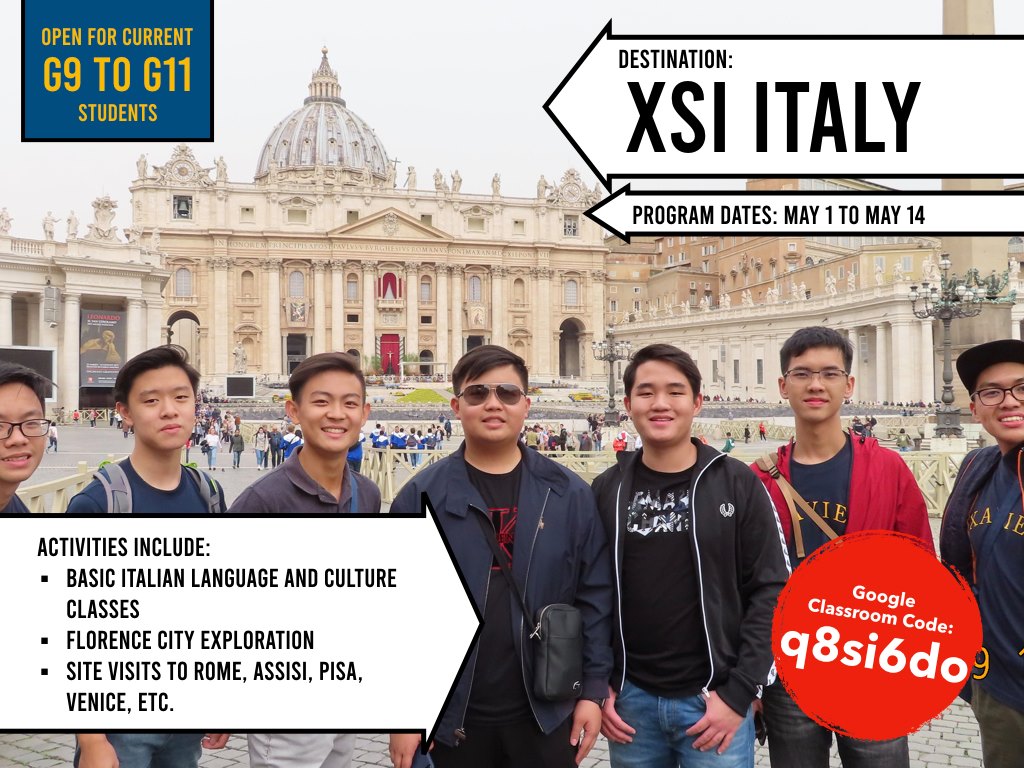 • TLE SINGAPORE (for current Grades 10 students) – Workshops by experts on entrepreneurship and exploration of Singapore's environmentally-sustainable development.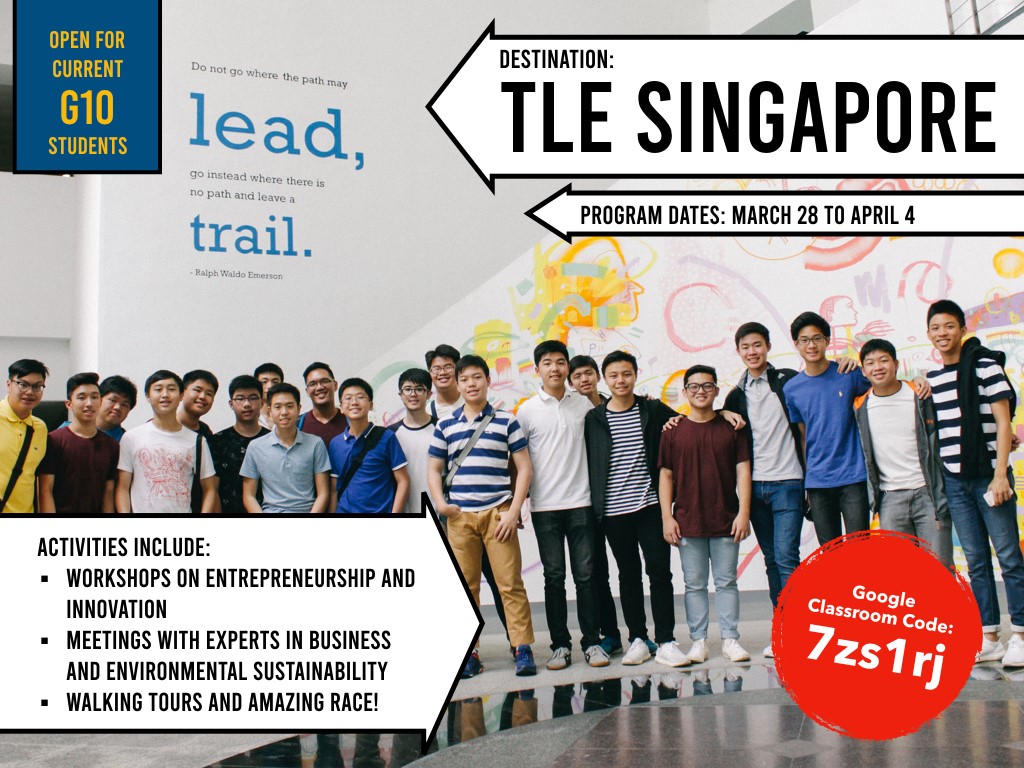 • TBC BEIJING INTERNSHIP (for current Grades 11-12 students) – Job placement and internship experience with career exploration workshops; Includes trips to sites cultural signficance.
Interested students may apply by joining each programs' respective Google classrooms (XSmail required.)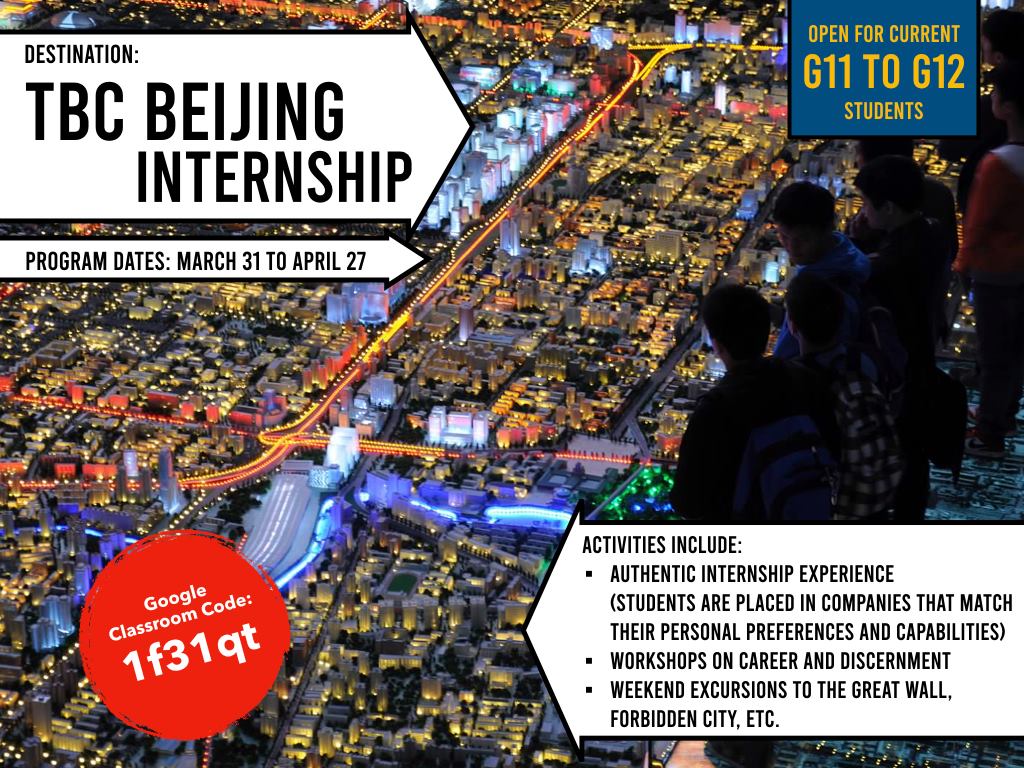 Deadline for applications is on JANUARY 10, 2020.